Nyheter
Diverse Nordic Voices
We are incredibly happy and proud that our amazing dancer Emilia Wärff has been selected as one of six Nordic dance artists to be a part of Diverse Nordic Voices!
The project Diverse Nordic voices is a 2-year mentorship program for artistic development in choreographic expressions in the Nordics. It's about creating opportunities for artistic development on a professional level for 6 dance artists with or without disabilities. To make the dance field more accessible for a diversity of bodies of different shapes, with different prerequisites and function. To spread knowledge about artistic processes and practices we have investigated and worked with together with the public. To strengthen dance artists with disabilities in the Nordics by putting the spotlight on role models, create an arena for support and exchange and develop practices and methods.
"Diverse Nordic Voices is a wonderful opportunity to develop your own project, based on your own thoughts, together with 5 other dance artists as an inner core for discussions and exchange. Add to that a Norwegian dance festival, a Swedish institution and an Icelandic dance company and a mentor as icing on the cake." – Emilia Wärff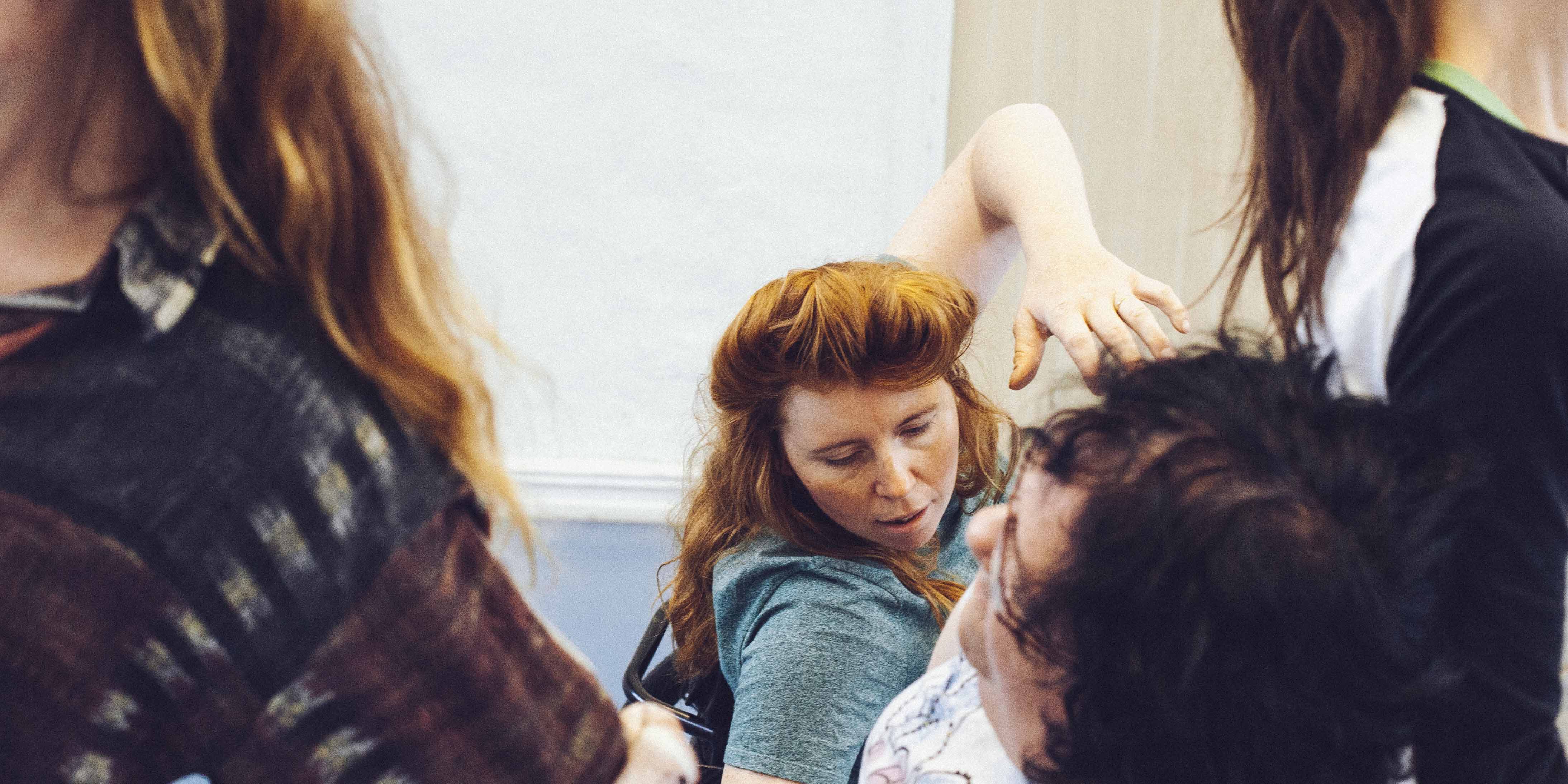 The participating dance artists are Suzie Davies and Maria Kittilsen from Norway, Emilia Wärff and Sindri Runudde from Sweden and Aude Busson and Olga Sonja Thorarensen from Iceland. The project is run by Dansens Hus Stockholm, Iceland Dance Company and CODA Oslo International Danse Festival in Oslo.
Read more about Diverse Nordic Voices here!