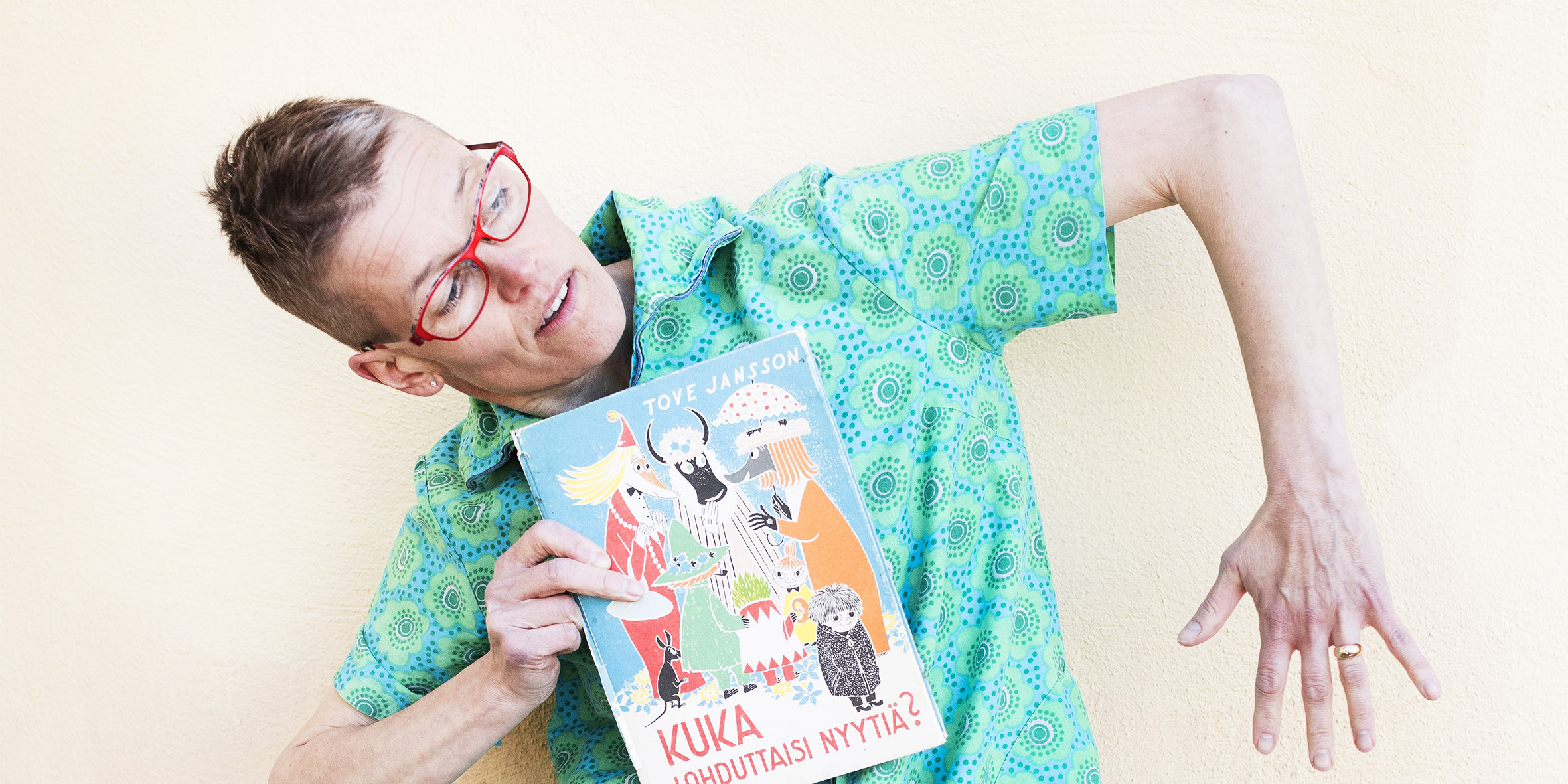 Dansa en bok/Tanssia kirja
Welcome to 45 minutes filled with reading and dancing where we together discover the magic of children's books and create new stories with our bodies. Dansa en bok/Tanssia kirja is a multilingual workshop in Finnish, Swedish and body language.
Dansa en bok/Tanssia kirja is a method where dance and music are used to stimulate reading and language learning and self-creation. The method has been developed by the Kulturenheten Dans and Regionbibliotek Uppsala at Region Uppsala with the support of Kulturrådet. Read more about the method here.
The workshop is led by Veera Suvalo Grimberg, artistic director of Danskompaniet Spinn since 2010. But Veera is also a curious choreographer with an interest in forklifts, excavators and dancing firefighters. A stubborn and minority language body artist who wants to challenge what dance is and can be.
Information
Target group
Children 4-7 years old
Time
45 min
With
Veera Suvalo Grimberg
Size of the group
Max 15 people
Space
Classroom or other suitable room at the preschool / school
Sound
We bring our own battery-powered PA
Contact
info@danskompanietspinn.se