It has been a lot of exciting, new and established projects that has flourished this fall! Before we take a holiday break, we look back at the fall that has been. The performance Moby Dick had it´s premier, first in Italy then in Sweden. Hannah Felicia participated in the Norwegian festival Showbox and Miramos has been on tour in schools.
Spark Lab Vara
We started the fall with a visit at Vara and Vara Konserthus. Spark Lab Vara was a project led by the Swedish choreographer Rani Nair and the filmmaker Nadia Adame. The lab in Vara was a hybrid between a digital and physical participation, with dancers from seven different countries. Also included in the Spark lab was the online talk So far, so good? which was live streamed on set.
Miramos
In September we visited Piteå on a showcase day arranged by Dans I Nord. Miramos has continued to tour this fall, in schools around Gothenburg through KUBO. In September, there was a premier of the recorded audio description of the performance at Världskulturmuseet in Gothenburg.
Premiere of Moby Dick!
We picked up the work of the performance Moby Dick and premiered it the 5th of September at the Italian festival Oriente Occidente Dance Festival, in Rovereto. Moby Dick was a co-production with the festival and Dansnät Sverige. Parts of the performance were created during a resident in spring 2021, at Vara Konserthus. This November, the performance had Sweden-premier at Skånes Dansteater, in Malmö.
Hannah Felicia
Another current performance this fall, is Hannah Felicia. This beautiful duet with dancers Hannah Karlsson and Felicia Sparrström, performed this September in Huddinge and now recently in November, they where in Oslo during the Showbox festival. Hannah Felicia also participated at a dance study visit in Falkenberg, at the end of October!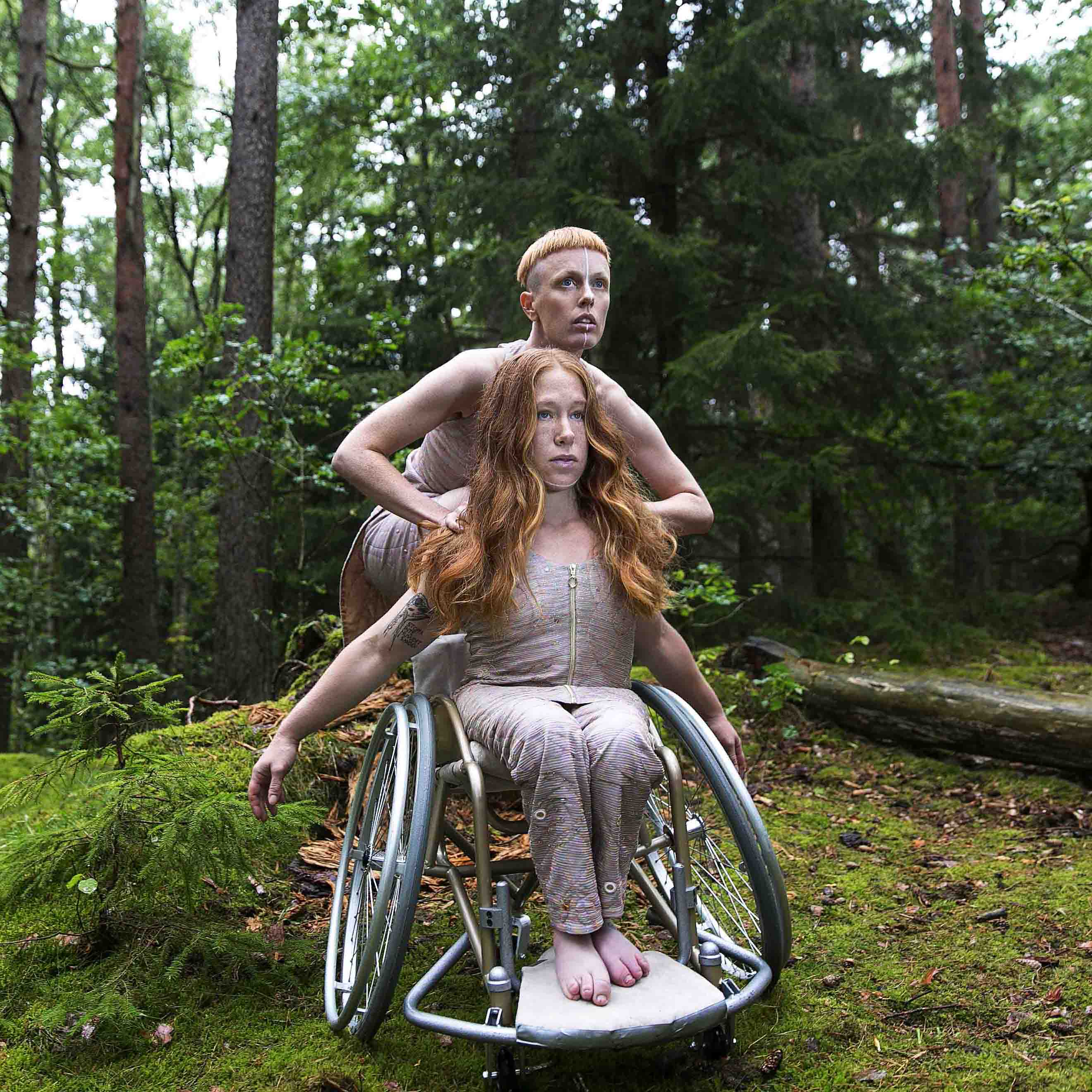 Vågade Vågor
We have during the fall, continued the workshop concept Vågade Vågor and have for instance been in Kungälv. The workshop is about building a comfortable feeling to create, according to the children's qualifications.