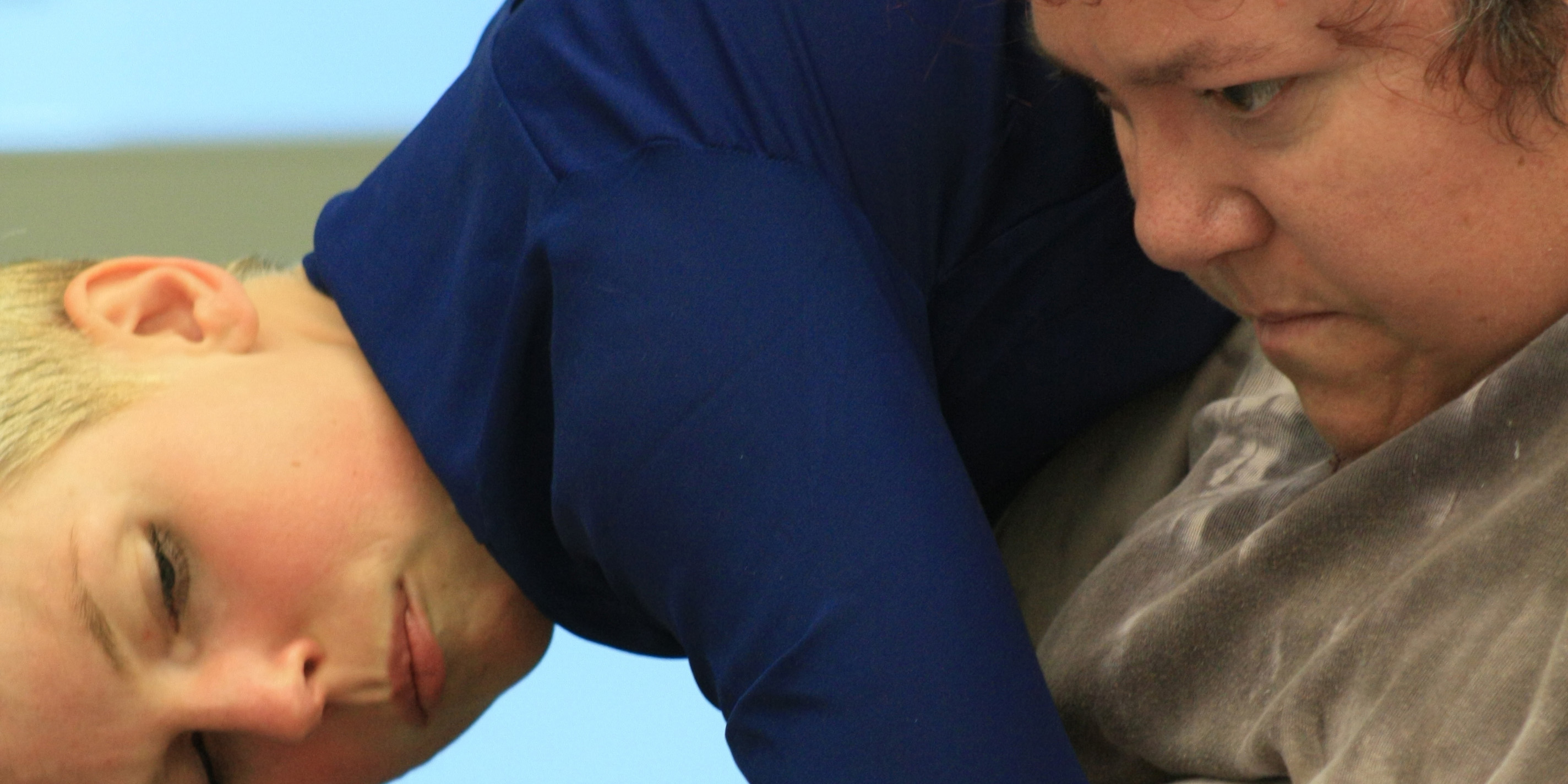 En blick, en bagatell?
How do we meet each other? How do we meet ourselves? Our bodies are in constant dialogue with each other, consciously or unconsciously.
There exists a communication in our very existence, a way of relating to one's own body, to other people and to society at large. When a meeting occurs we can choose to meet in contact or non-contact, voluntarily or involuntarily. Yet we can't avoid meeting others when we share the same space, the same world. We always meet somewhere, even if the distance between us is infinite. The eternal relationship between body, floor, air and the space around us.
En blick, en bagatell? (A glance, a trifle?) is a collaboration between Danskompaniet Spinn and the JAG association. The piece was created by Anna Bergström and Julie Cleves in collaboration with members from JAG during two workshops. Half of the performance consists of a duet with Anna and Julie. Music composed by MonoTop: Henrik Emilsson and Mark Hedelin. Set design by members from JAG.
The performance has been shown at Kulturhuset Stockholm, JAG-center Gårda and Frölunda Kulturhus.
Images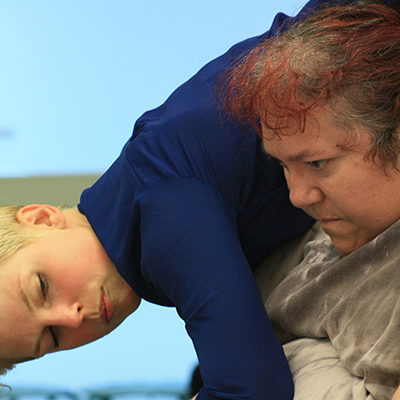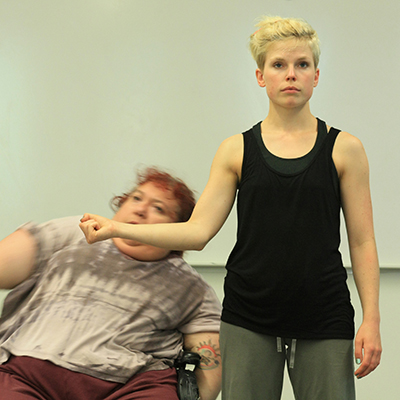 Information
Artistic Director
Veera Suvalo Grimberg
Choreography
Anna Bergström and Julie Cleves
Dancers
Anna Bergström
Julie Cleves
Music
Monotop; Henrik Emilsson and Markus Hedelin
Costume
Anna Bergström and Julie Cleves
Scenography
Members from JAG
Producer
Producentbyrån
Contact
info@danskompanietspinn.se