Danskompaniet Spinn is an international dance company with dancers with and without disabilities.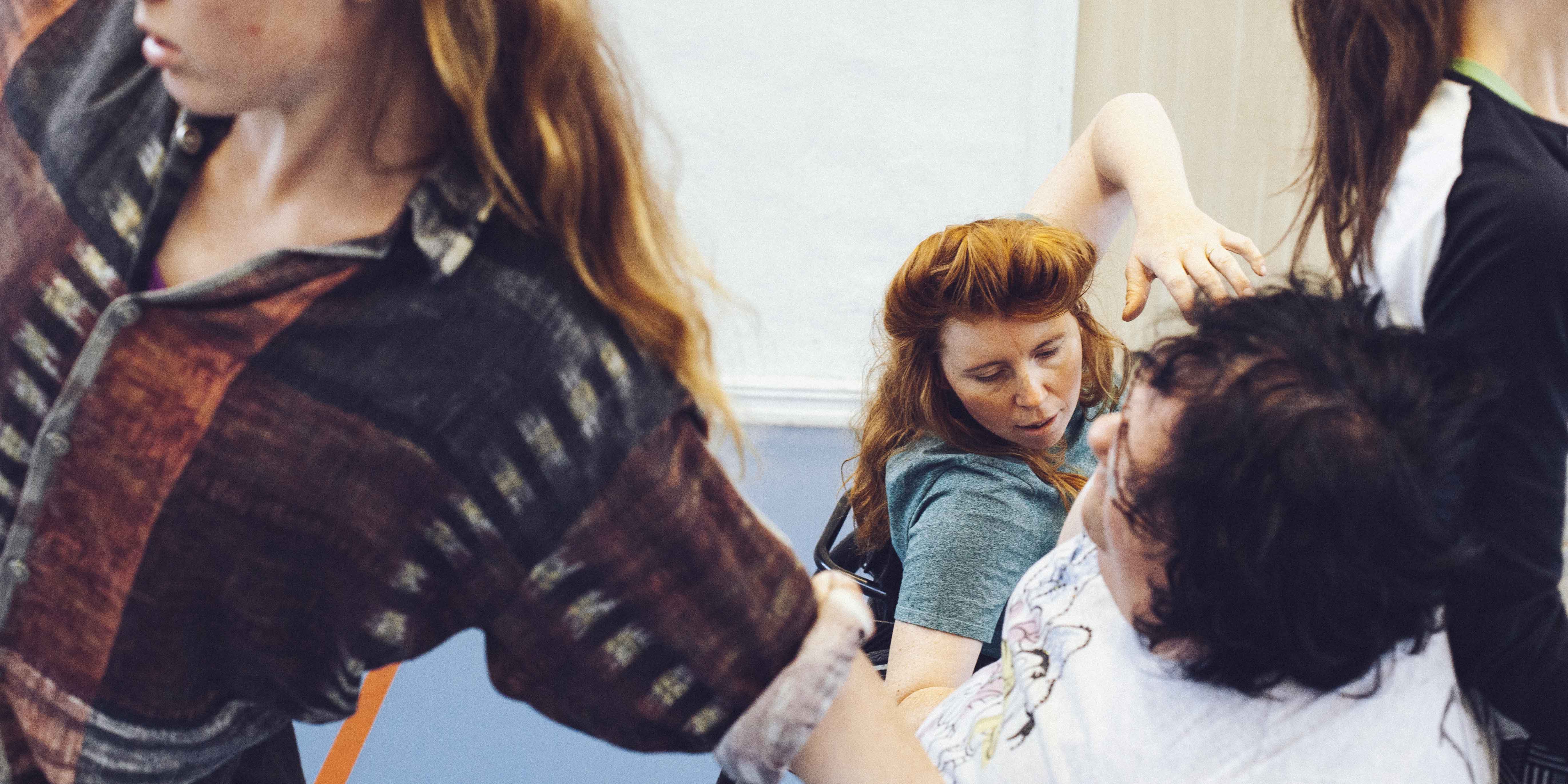 About us
Who is allowed on stage?
Danskompaniet Spinn is a professional dance company based in Gothenburg, Sweden. We are passionate about the art of dance and about challenging stereotypes regarding what dance is and can be. It is about different bodies with different functions and new ways of creating and presenting dance art. In our world, everybody is welcome. It is not about how many pirouettes you can do, but what you want to express with the pirouette you do.
Spinn was founded in 2010 by Artistic Director Veera Suvalo Grimberg. We are an international company working with Swedish and international choreographers and composers. We work with people who are interested in an artistic dialogue, and who wants to explore and develop both their own as well as our artistic expression. Over the last years we have created both bigger and smaller productions, in Sweden and internationally. Spinn also gives workshops and lectures where we meet other dance artists, children in kindergarten, museum curators, personal assistants, politicians, students, dance teachers and many more.
SpinnUnga is our company for people who are still young in their dance, but who are ready for further challenges and development. Our aim is that dance educations and dance as an art form should be available and open to anyone, regardless of disabilities. Between 2014-2018, the education project SpinnVäxa was run in collaboration with Studieförbundet Bilda and funded by Allmänna Arvsfonden. Since spring 2018, the work with inclusive dance classes for children, youth and adults is run by Dansutbildningen Språng and the collaboration with Danskompaniet Spinn will continue in various forms.
Spinn's administration, communication and tour coordination is handled by Producentbyrån.
Dancers
Soledad Howe
I'm proud of working with Spinn where I get to meet dancers with a variety of physical abilities. Together we broaden the idea of what dance is and can be.
Soledad has been working with performing arts and performance on various stages in Sweden since 2000. She is one of the artistic directors of the performing arts collective MOLD at Skogen in Gothenburg and she's also running Lula Children of the Sun and Niki Dancers who works with Niki & the Dove. Since 2009, Soledad has an ongoing close collaboration as theatre choreographer with director Suzanne Osten and has also created work for Göteborgs Stadsteater (Publiken and I Annas Garderob), Unga Klara, Stockholms Stadsteater and at Dramaten with Falla ur tiden during fall 2016. She is teaching dance and choreography at Angered teaterskola, Nordiska teaterlinjen, in various Skapande Skola projects and in Spinn's own workshops. Soledad has been a dancer with Spinn since 2010.
My favorite pastry is prinsesstårta, the green marzipan and all that whipped cream is the best. I'm always on a look out for prinsesstårta when I pass by the confectionary windows in town.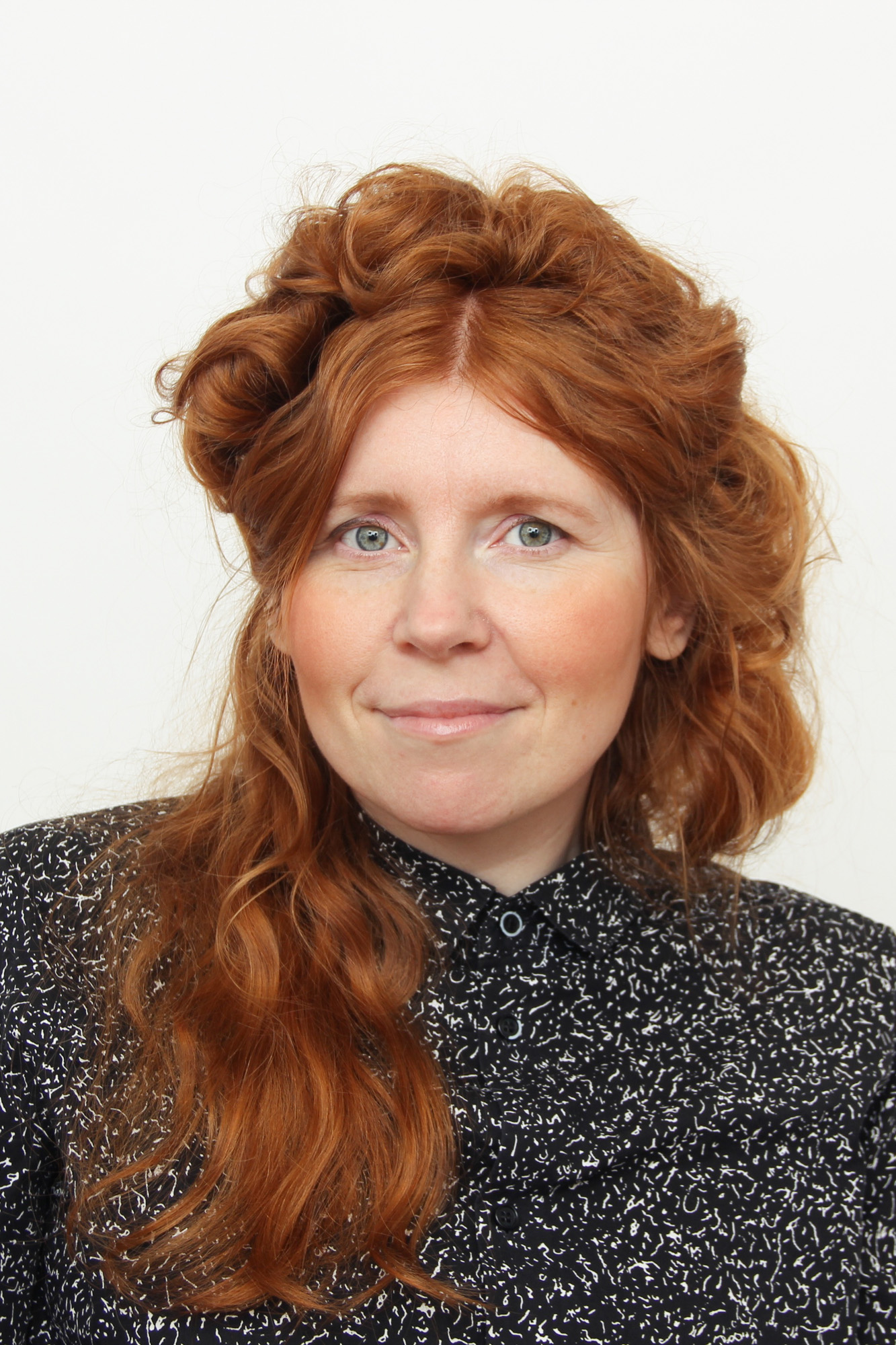 Emilia Wärff
For me, working with Spinn is important because we work in a historic context full of rules and conventions that we all have the ability to break and re-shape.
Emilia has been dancing with Spinn since the start in 2010 and has also created the performance Kurvatur alongside Spinn dancer Malin Rönnerman. Emilia has a MA in Design from Högskolan för design och konsthantverk at the University of Gothenburg. Emilia has also created Spinn's graphic profile and the printed material for Spinn. Emilia has no formal dance training, seeing that as a wheelchair user she has not had access to the dance education available in Sweden. Emilia has been presented a number of awards for her work and in 2016 she was awarded the Göteborgs stads Kulturstipendium.
My favorite pastry is Lemon-rings, which is a bitter, tart kind of lemon Mazarin. Juicy inside, with a clear icing, making it both crunchy and crisp. It was one of the classics at my grandmothers and grandfathers bakery in Värnamo in Småland. The scent of freshly baked Lemon rings in their staircase is something that I'd like to keep in a jar!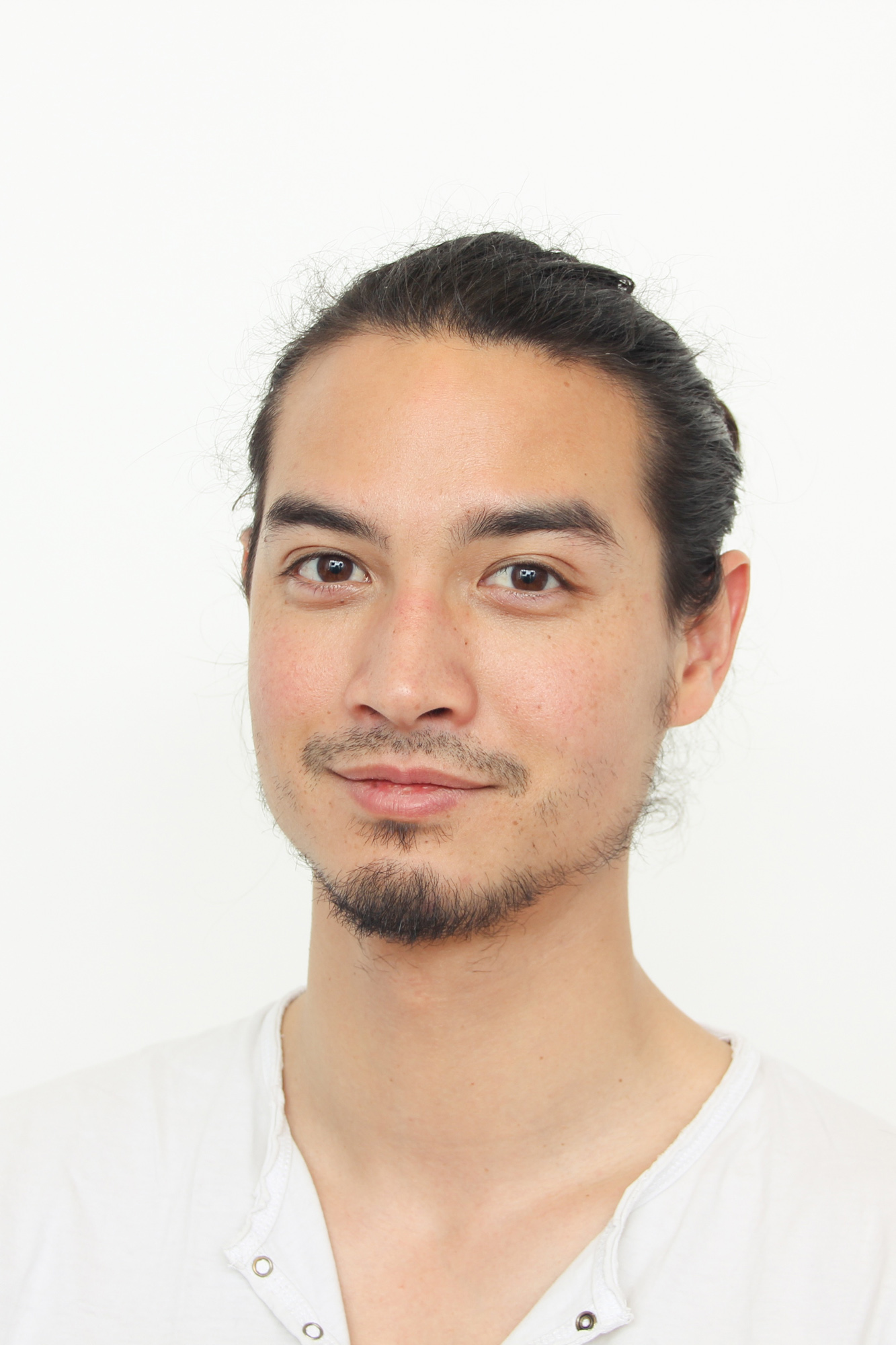 Aloun Marchal
Working for Spinn is important for me, because I feel that everybody and every body can be part of a poetic creation.
Aloun is an improviser, choreographer and dancer. He is based in both Gothenburg and Paris. Educated at SNDO, the School for New Dance Development in Amsterdam 2006-2008. Aloun was awarded the second prize at Dance Elargie in 2010, a choreography contest organized by Théâtre de la Ville in Paris and Musée de la Danse in Rennes. He has also been awarded a prize for his work Gerro, Minoos and Him. For Spinn, Aloun has amongst other things created the piece Trio alongside dancers Gilda Stillbäck and Emilia Wärff.
My favorite pastry is the lemon pie because it is as sweet as acid.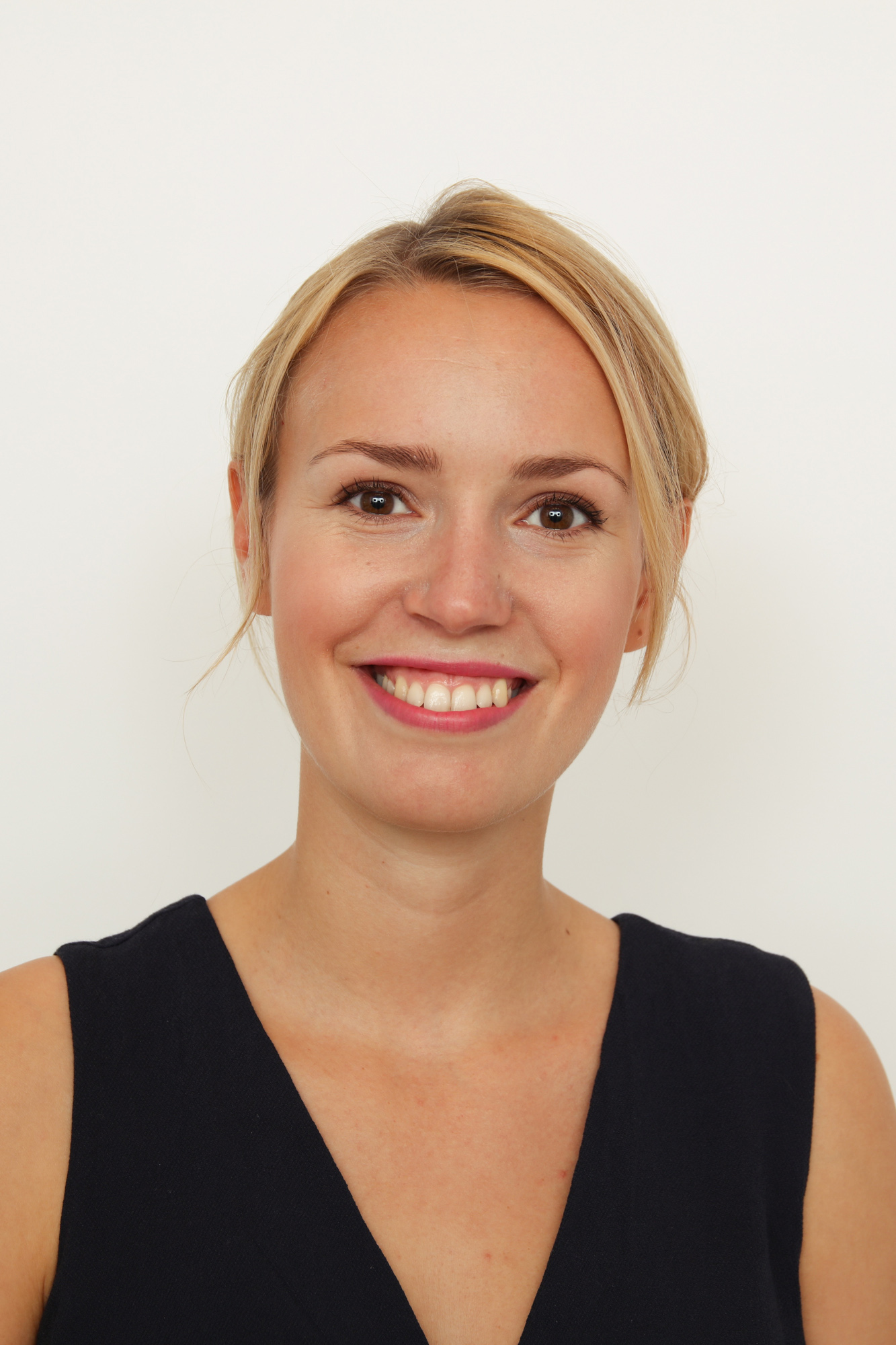 Celia Berndtzen
Working with Spinn is important because it means I'm part of developing the art of dance. It is also an amazing working environment, with exciting projects and wonderful people.
Celia trained at the Swedish National Ballet School in Gothenburg and the Royal Swedish Ballet School in Stockholm. She has danced on stages such as Dansens hus, NorrlandsOperan, Stora Teatern, Drottningholms Slottsteater, in circus performances and at GöteborgsOperan where she worked with 37°/ Suburbia. She has danced in projects by Alexander Ekman, Lena Josefsson, Lydia Klement, JoAnna Mendl Shawn and Ivo Cramér. Celia has also choreographed a number of her own pieces, often in collaboration with musician Xenia Kriisin.
My favorite cake is some sort of rich chocolate cake with nuts and lots of whipped cream! You can't go wrong with that. My own raw food cake with strawberries and vanilla is also quite something; organic, nutritious and super tasty!
Guest Dancers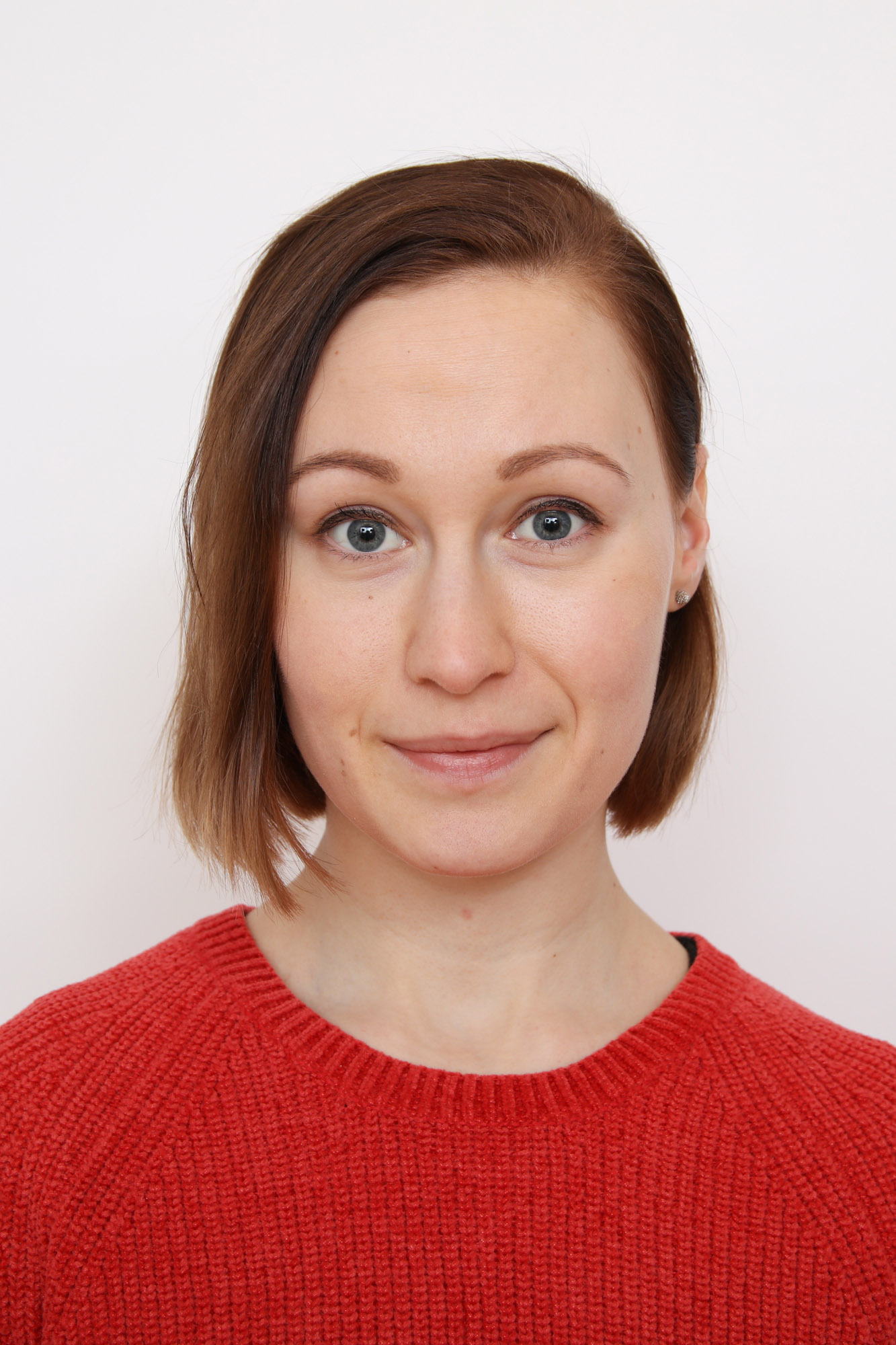 Izabell Makiela
Izabell is born and raised in Gothenburg. Educated at New Education for Contemporary Dance at Härnösands Folkhögskola, and at the three-year professional dance education at Balettakademin in Gothenburg. Izabell has worked extensively in dance, from photo shoots with Thomas Morel, to a production with Thomas no one Dance and as a dancer in the film Tom of Finland. During fall 2017 she was part of the integrated children's production Vem är starkast?, choreographed by Gilda Stillbäck and she is also working as an assistant for choreographer Charlotta Öfverholm.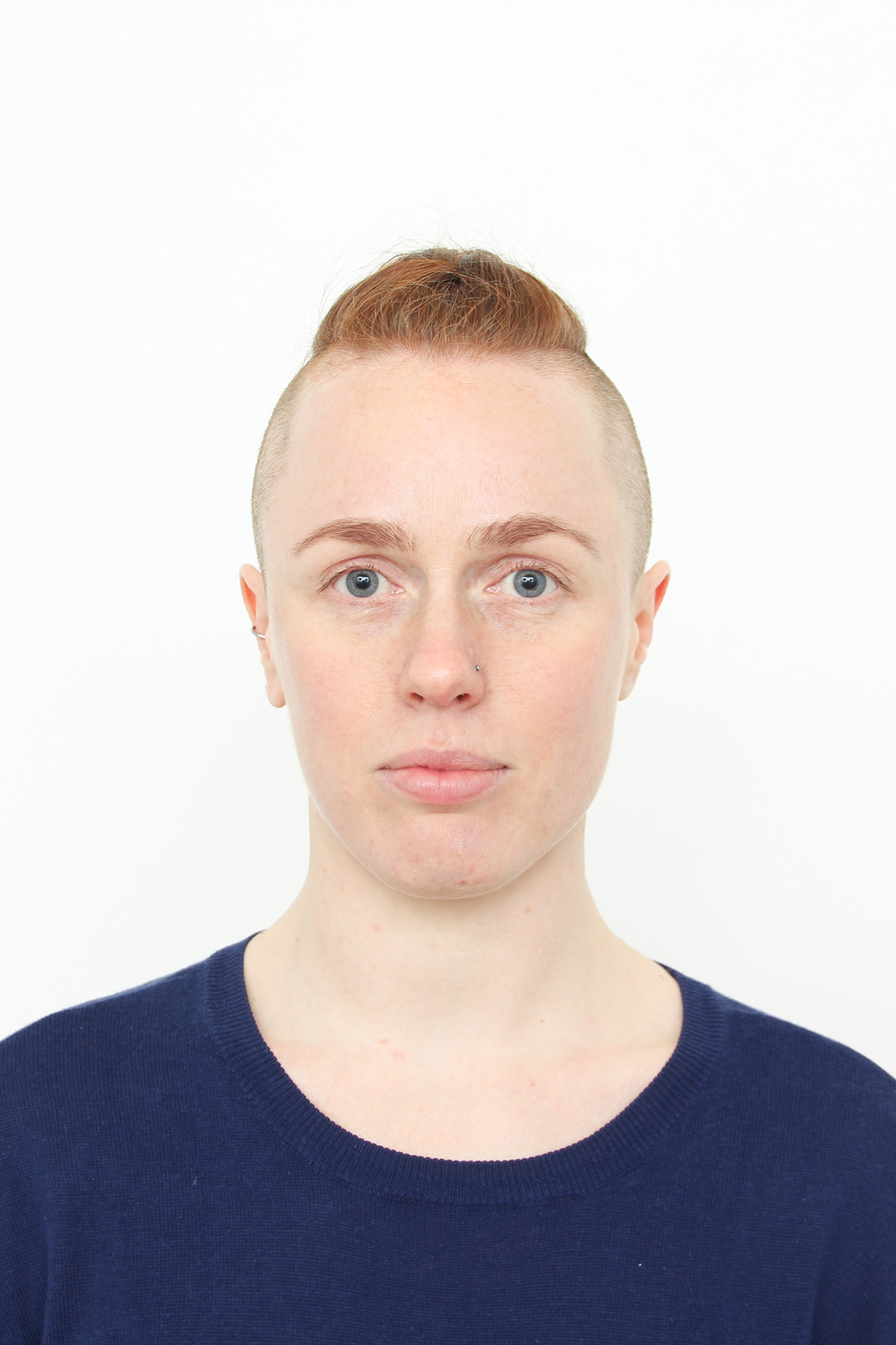 Hannah Karlsson
Hannah is a trained at the dance education at Balettakademien Göteborg and works as a freelance dancer in Gothenburg. During her education she worked for ilDance in their youth company ilYoung and since graduating in 2014 she has worked for choreographers such as Olof Persson, Gun Lund, Eva Ingemarsson, Rebecca Evanne and others. In 2015 Hannah was awarded Mölndal Rotary Association's art scholarship. Hannah danced with SpinnUnga 2014-2015 and is part of Spinn's performance Garden of Trees.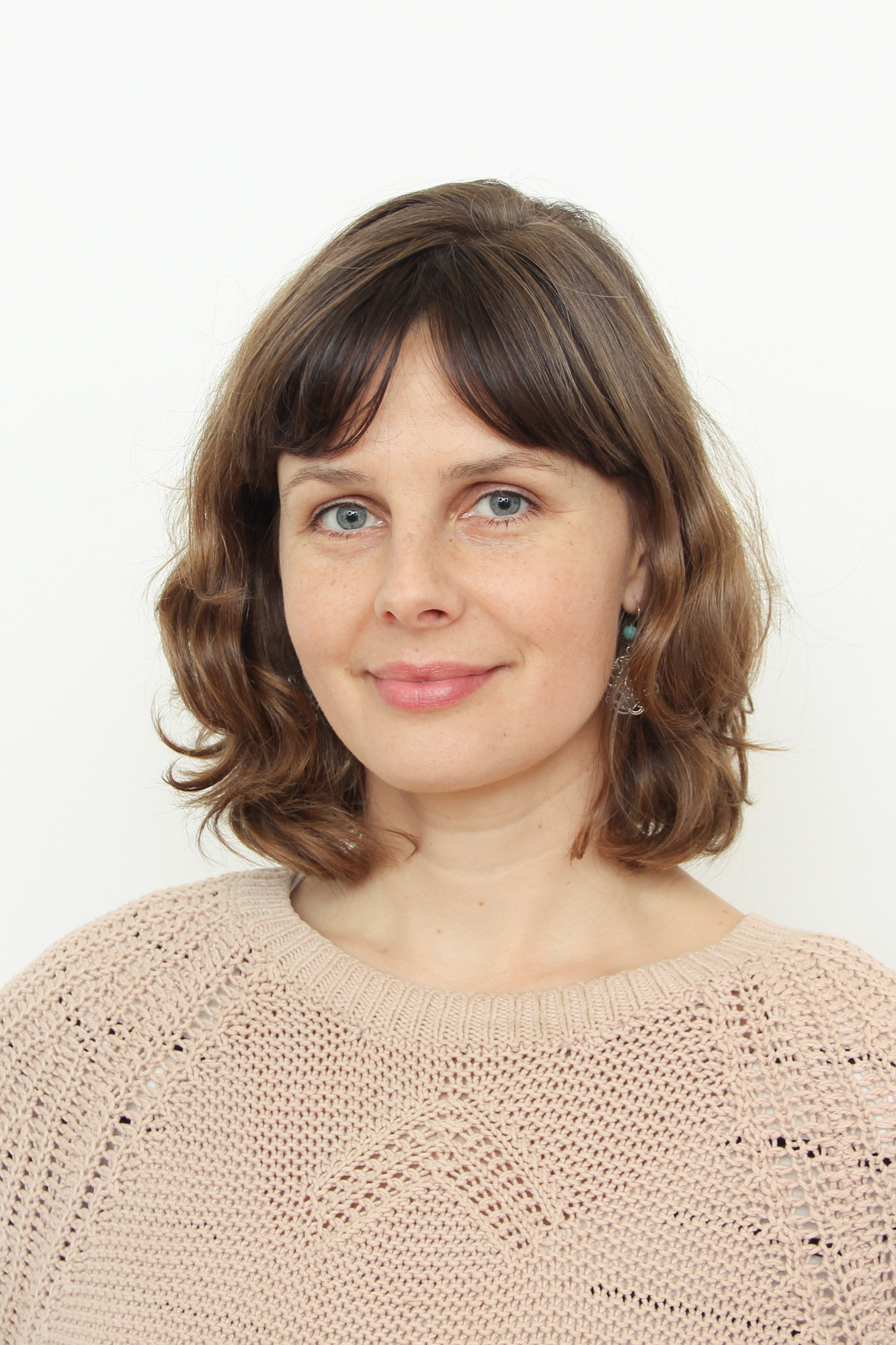 Gilda Stillbäck
Based in both Gothenburg and Paris, Gilda works as a freelance dancer and choreographer. She has worked with both independent groups and institutions like Göteborgs Stadsteater, Malmö Opera and GöteborgsOperan. As a dancer she has worked with at Palais du Tokyo in Paris with choreographer and artist Tino Seghal. Gilda has collaborated with Spinn since 2014 when she created the piece Imagine. In 2015 she created Trio, in which she's also one of the performers, along with Aloun Marchal and Emilia Wärff. In her own productions, Gilda also works with integrated dance. In 2014 she created the children's performance Who is the strongest?, an integrated dance performance for children ages 3 years and above that has been presented over 50 times since.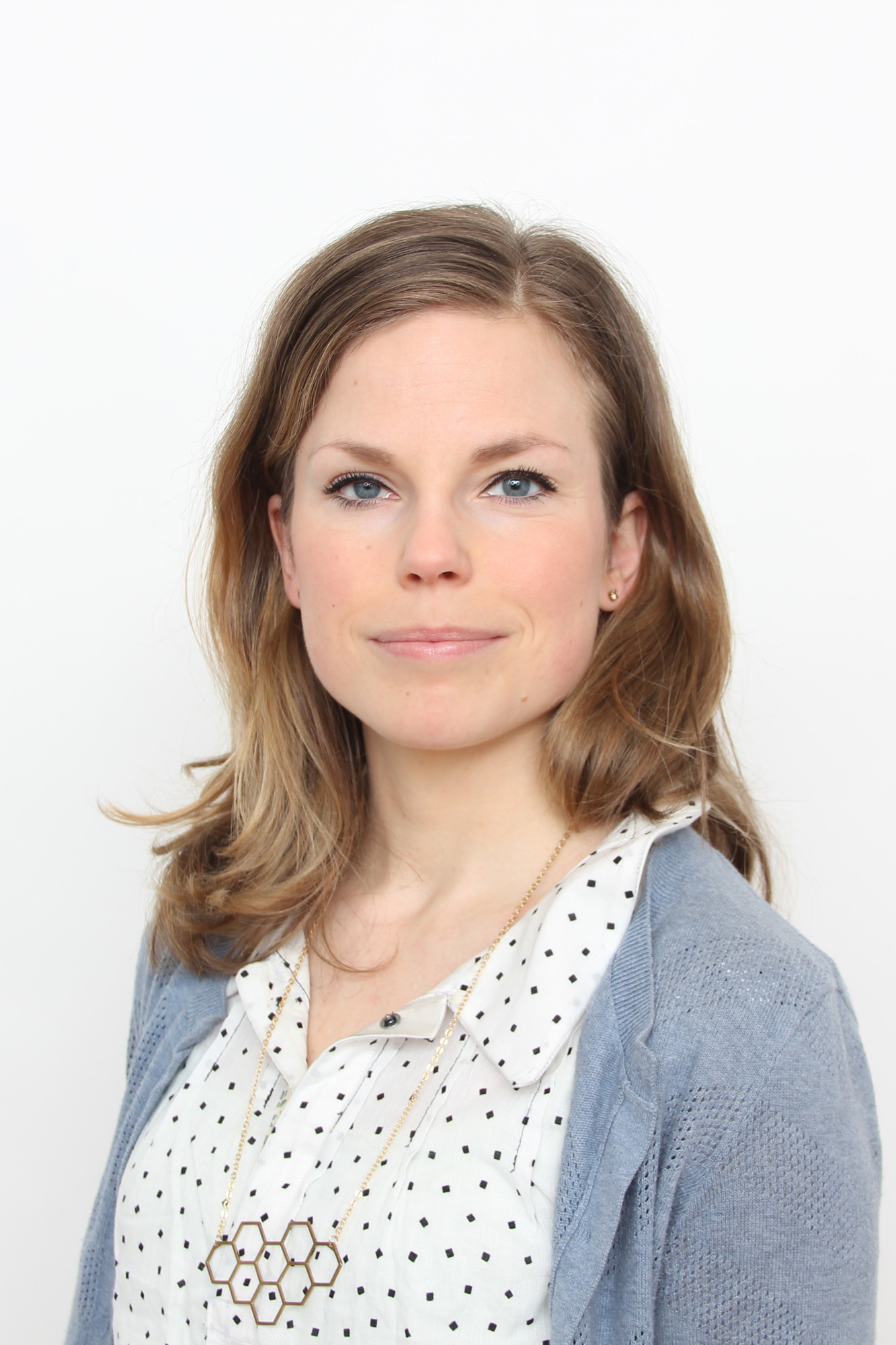 Anna Bergström
Dancer, dance artist and teacher trained at Gotlands Dansutbildningar and Trinity Laban Conservatoire of Music and Dance. Anna has formerly worked with Candoco Dance Company, The People Pile Arts Collective, Frauke Requardt, Alex Julyan, Gill Clarke, Benedikte Esperi and Eva Ingemarsson Dansproduktion. In her own work, her main focus and driving force lies in inclusion and in artistic cross collaborations, where different people and art forms meet, often through her own constellations Subtle Kraft Co. and hahmo. Anna is the artistic director of SpinnUnga and also dances in the performance Kurvatur.
Co-workers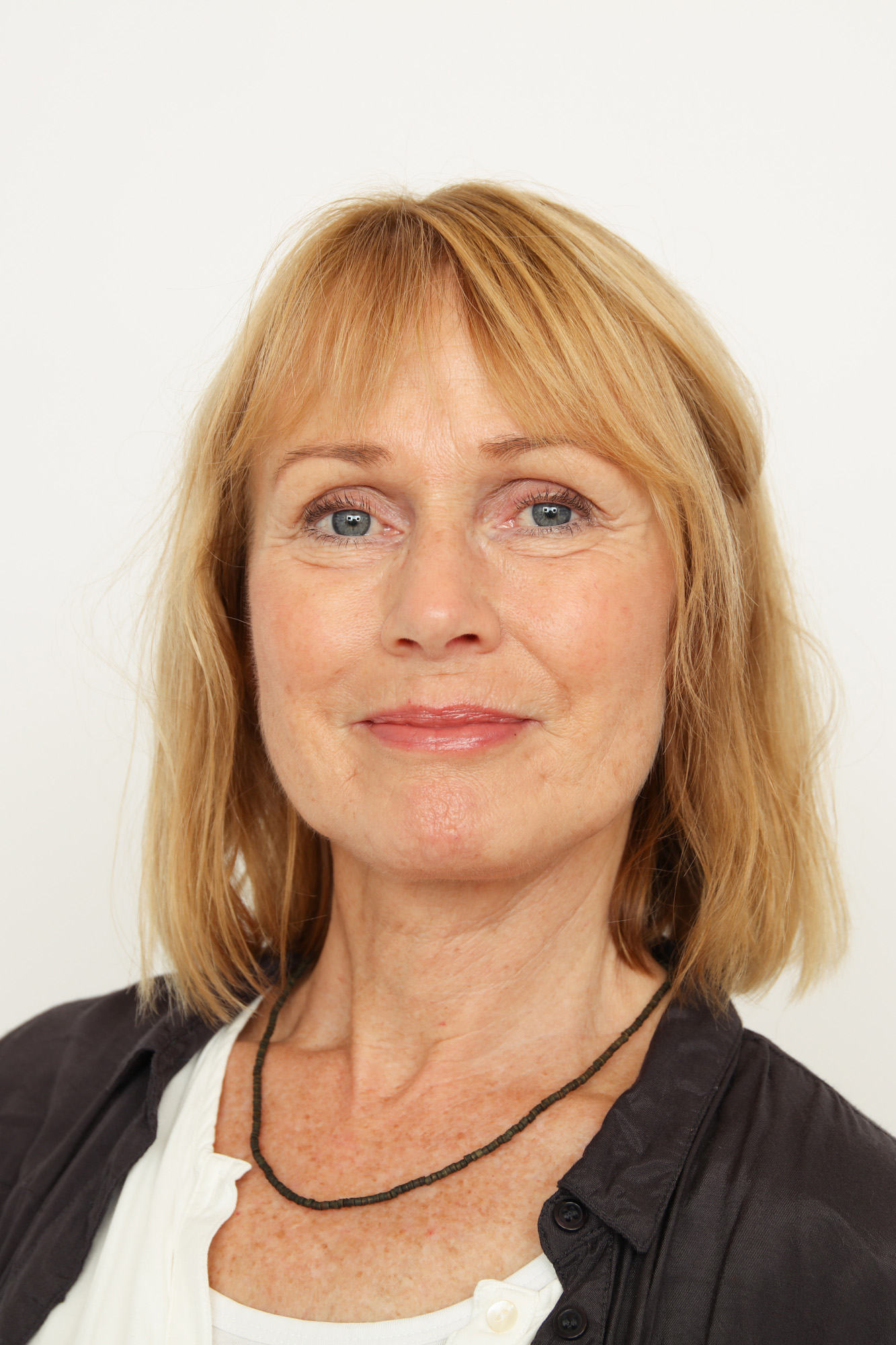 Tone Helly-Hansen
Company Host
Tone Helly-Hansen is a trained actor at Högskolan för Scen och Musik in Gothenburg and has been freelancing since 1985. She has worked at both larger and smaller theatres in western Sweden and has also worked extensively with both TV and film. During spring 2017, Tone started working as Company Host for Spinn.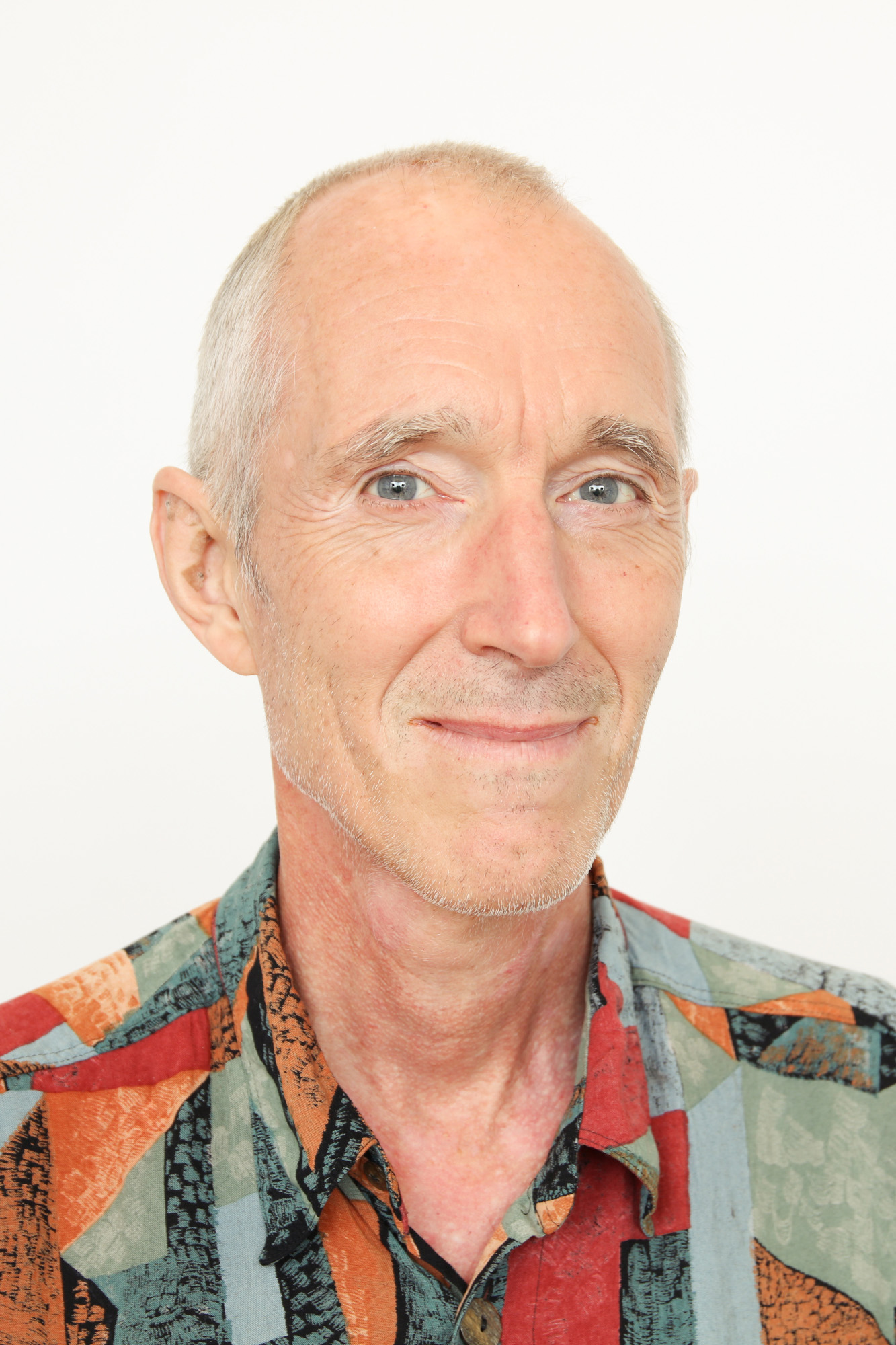 Klas Grimberg
Since 1988, Klas has held the role as carpenter, technician, stage manager and set designer for productions by Utomjordiska Barockbolaget, Katarina Karlsson/Musik I Väst, Teater Bastard and E=mc2. Klas has worked with Spinn since the start in 2010.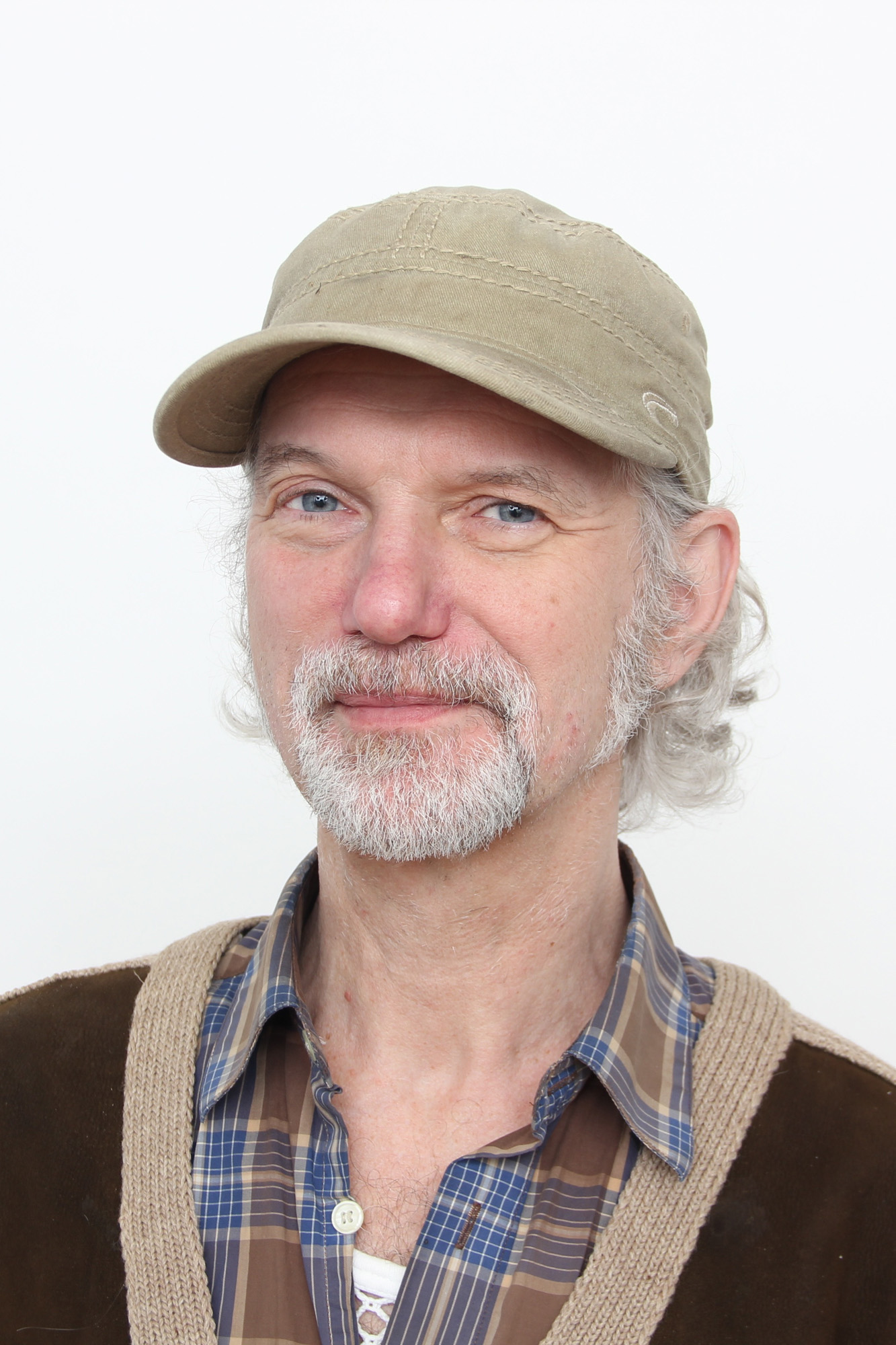 Johann Nordqvist
According to himself, Johann Nordqvist is "An easy going dude, who has worked with pretty much everything in the art and culture sector over the years. Probably doesn't have any specific talent? But has been active since the 60's, more to the point since 02.23 pm on May 27th 1961. With Spinn it's often work with technical stuff and logistics, but sometimes some artistic work as well. But it's still lots of fun."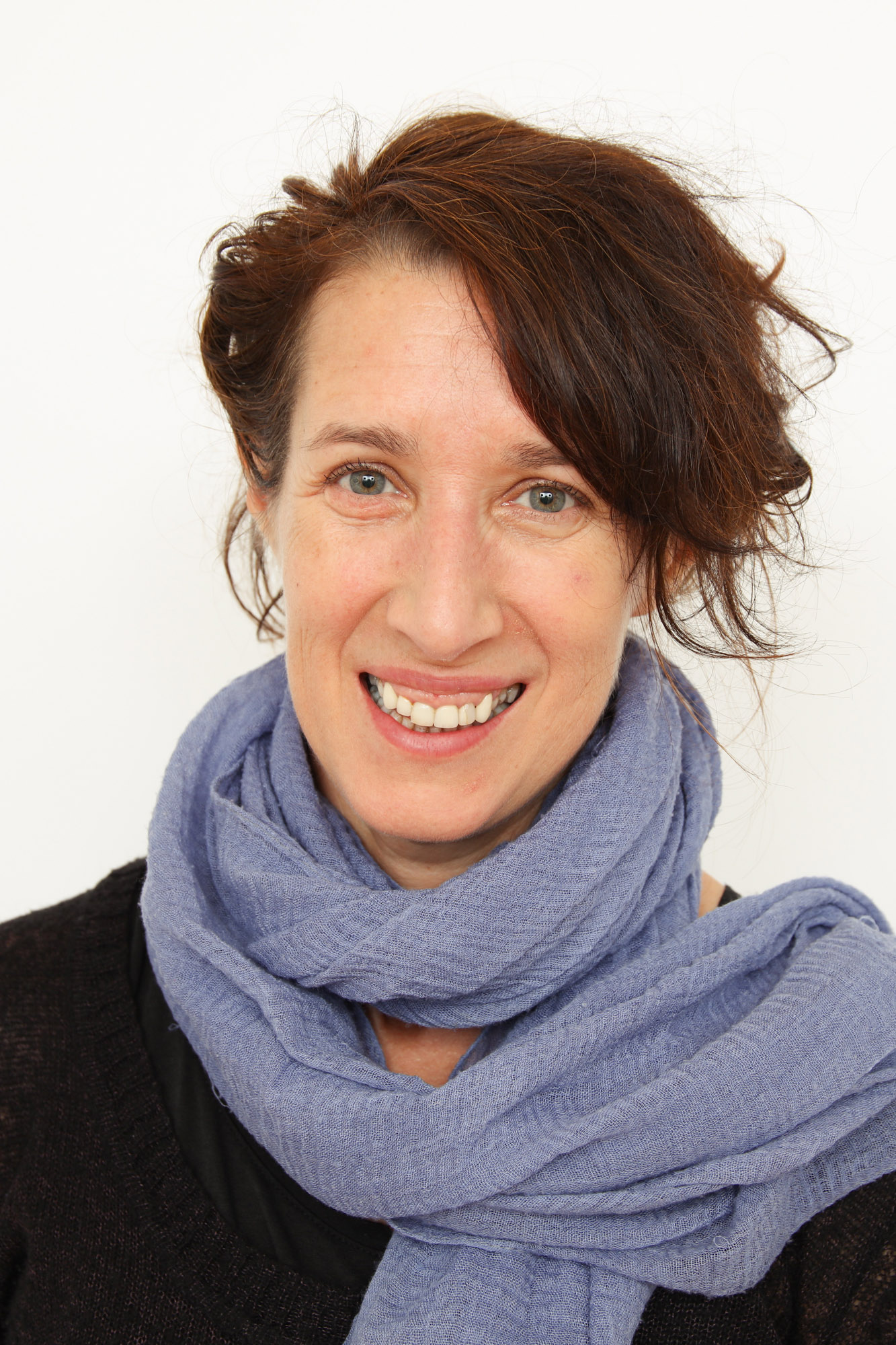 Berith Stennabb
Berith Stennabb is an artist focusing on spatial design, sound and movement in interdisciplinary collaborations. With a curiosity and an openness being the main driving force, new spatial landscapes are created from different materials, different expressions and sensations. Berith has, amongst other things, created the scenography for Spinn's performance Garden of Trees.
Artistic Director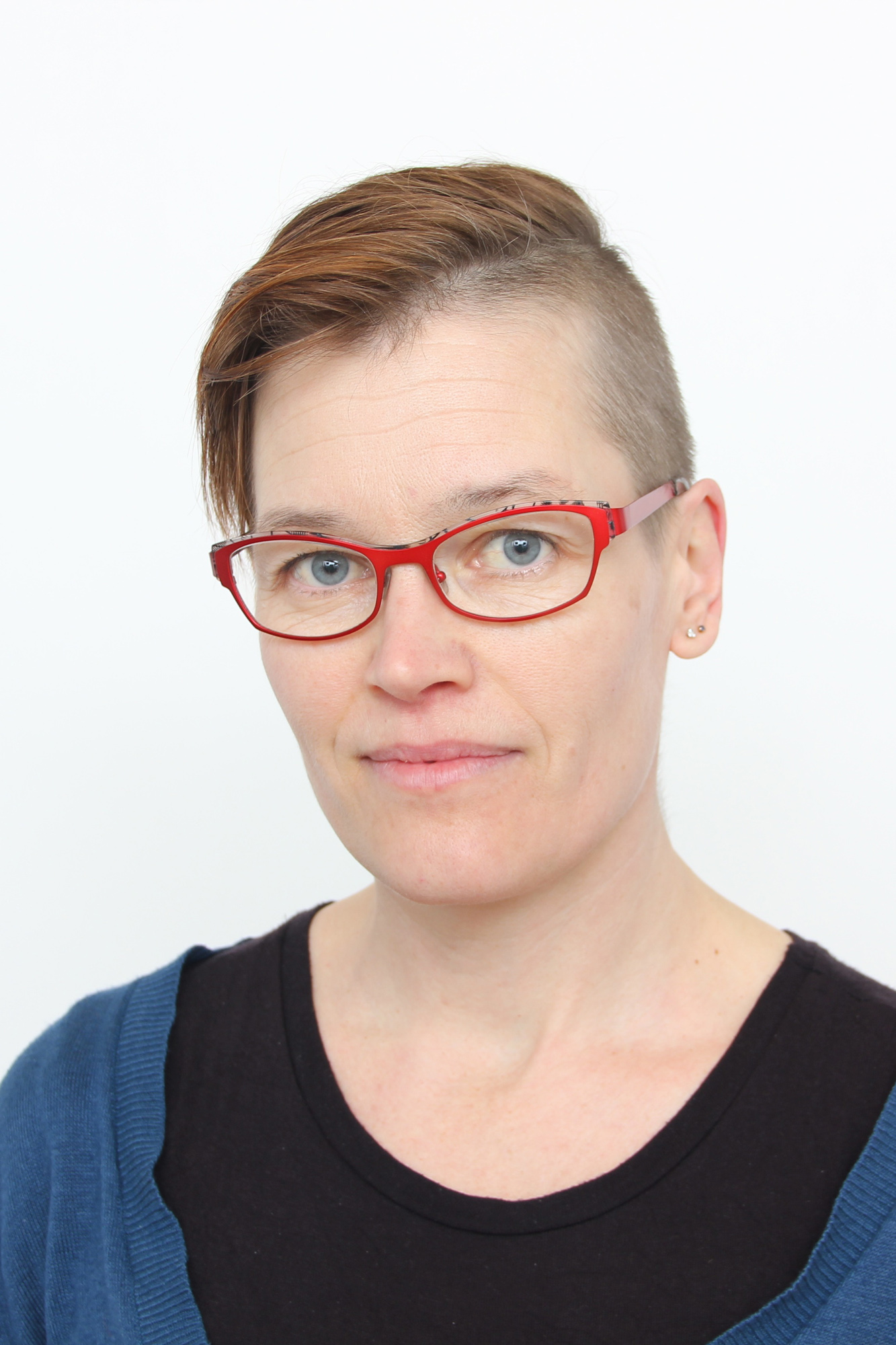 Veera Suvalo Grimberg
The work we do with Spinn result in changes that are sorely needed in the field of dance. New bodies on stages, and the road to get there, with everything we've learned and the competence that's been accumulated and disseminated. Danskompaniet Spinn is a role model, making it possible for coming generations to experience an art form where everyone is equally valuable.
Veera is the founder and artistic director of Spinn. She has worked as a choreographer and dancer since 1995. Veera trained as a dancer at the Performing Arts School in Gothenburg and has also studied dance pedagogy. Veera's own work includes Hi-Hat Xpres from 2012, The Dancing Excavators, The ground breaking ceremony (the Swedish pavilion, World's Fair in Shanghai) 2009 and Truckbalett 2007-2009. Between 2003-2004 Veera worked as an Airis Artist (TILLT) and during the period 2004 to 2007 Veera was employed as choreographer in Vara. She has also worked as a dancer with choreographers Gun Lund, Ismo-Pekka Heikinheimo and Eva Ingemarsson.
My favorite pastry is Runebergstårta that's eaten at Runebergsdagen on February 5th in Finland. A perfect combination of almond, punch, raspberry jam and icing. I've never tasted anything similar anywhere else.
Spinnstudion
Spinnstudion, Gothenburg's first accessible dance studio, is located at Järntorget 7 in Gothenburg, Sweden. Since August 2016, Spinnstudion is also the home of Danskompaniet Spinn.
Previously, there haven't been any dance studios in Gothenburg that could meet the requirements for accessibility that are necessary for Spinn. Since the start, we have been referred to renting the occasional gym studio, private dance schools and cultural houses. These have been temporary solutions, always meaning a lot of compromises. To establish our own studio is about creating an opportunity for the company to develop our own activities. But it's also a chance for us to give children, youth and adults with various disabilities an opportunity to experience and take part in dance and meet on equal terms, a forum that's previously been missing in Gothenburg.
The work on getting the studio up and running has been done by us in the company, as well as by a number of volunteers, who've given us both their time and their money. Together we have realized our dream of Gothenburg's first fully accessible dance studio.
Practical information
There is a small elevator and stairs from the entrance at Järntorget 7. If you require a larger elevator, this is located on the other side of the building at Mellangatan 1 B. Access code for this entrance will be provided by Veera.
Free floor space in the studio is 11,3 x 7,7 m, ceiling is 3,3 m. Please note that ventilation shafts comes down 40 cm from the ceiling in many places.
A red dance carpet covers the springing floor.
Along one of the sides is a mirror wall that can be covered with a grey curtain.
There are no ballet bars.
The studio is equipped with a PA (including a cable with mini-tele plug), beamer and Wi-Fi.
There are 10 yoga mats that can be borrowed.
Outside of the studio there is an accessible kitchenette where you can heat food, make coffee etc.
There are also showers and the facilities are fully accessible.
Click on the links below for images
Image 1 – towards accessible entrance
Image 2 – towards entry from kitchenette
Image 3 – towards kitchenette and Spinn's office
Interested in renting the studio?
Contact Veera Suvalo Grimberg, Artistic Director
Phone +46 (0) 706 48 33 13
Email veera@danskompanietspinn.se