[:sv]Spinn har fått två nytillskott i höst och det vill vi såklart lyfta så att vi får lära känna vilka det är! Efter sommaren började Simmel Åslund arbeta med oss.
Simmel har frilansat sedan 2012 och har sedan dess arbetat med bland annat scen-, ljud- och ljusteknik på några av de största arenorna i Sverige, turnerat runt hela världen och drivit musikstudio i Göteborg.
Hej Simmel! Vad är dans för dig?
Dans för mig är många saker. När jag själv dansar får jag kontakt med min kropp, det är både läkande och expanderande. Att uppleva dans genom ex. framträdanden har ofta stor påverkan på mig, jag antar att det är spegel-neuronernas favorit konstuttryck!
Berätta hur det kom sig att du började arbeta som tekniker inom scenproduktion.
Intresset för scenteknik började redan i tonåren, några år innan jag började arbeta med det. Jag verkar ha haft en naturlig fallenhet för att få saker att funka, och utmaningar att lösa saker har alltid fått igång mig.
Vad inspirerar dig till att arbeta med scenkonst?
Att få arbeta med scenkonst är väldigt kul då det alltid är nya utmaningar, nya möten och nya platser. För att inte tala om all inspirerande konst jag får ta del av!
Och sist – vilken låt lyssnar du mest på just nu?
Just nu har låten "Heat Above" av Greta Van Fleet spelats några extra varv. Otroligt upplyftande musik!
Tack för intervjun Simmel vi är så glad över att du är med oss i Spinn!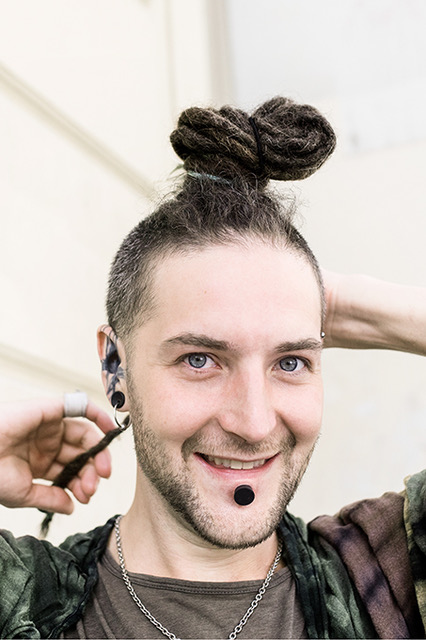 [:en]Spinn has got two new co-workers this autumn and of course we want to highlight that so we can get to know who they are! After the summer, Simmel Åslund started working together with us.
Since 2012, Simmel has worked as a freelance technician in stage, sound and lighting on some of the largest arenas in Sweden, toured around the world and run a recording studio in Gothenburg.
Hi Simmel! What is dance for you?
Dance for me is many things. When I dance myself, I get in touch with my body, it is both healing and expanding. Experiencing dance through for example performances often have a big impact on me, I guess it's the mirror neurons favorite art expression!
Tell us how you came to work as a technician in stage production
The interest in stage technology started already in my teens, a few years before I started working with it. I seem to have had a natural aptitude for making things work, and challenges to solve things have always got me going.
What do you think is inspiring about working with performing arts?
Getting to work with performing arts is very fun as there are always new challenges, new meetings and new places. Not to mention all the inspiring art I get to see!
At last – what song are you listening to the most to right now?
Right now the song "Heat Above" by Greta Van Fleet has been played a few extra laps. Incredibly uplifting music!
Thank you for the interview Simmel, we are so happy to have you with us in Spinn!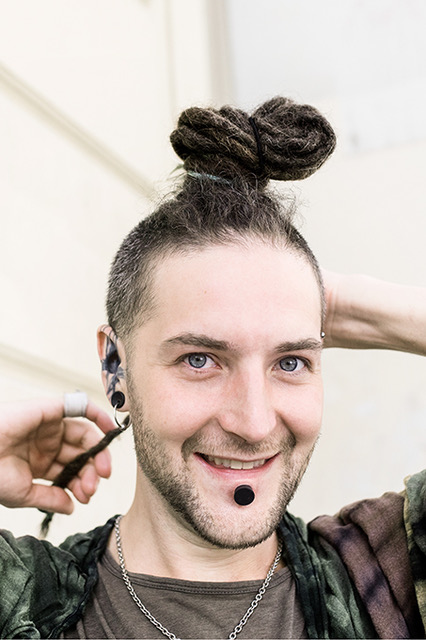 [:]