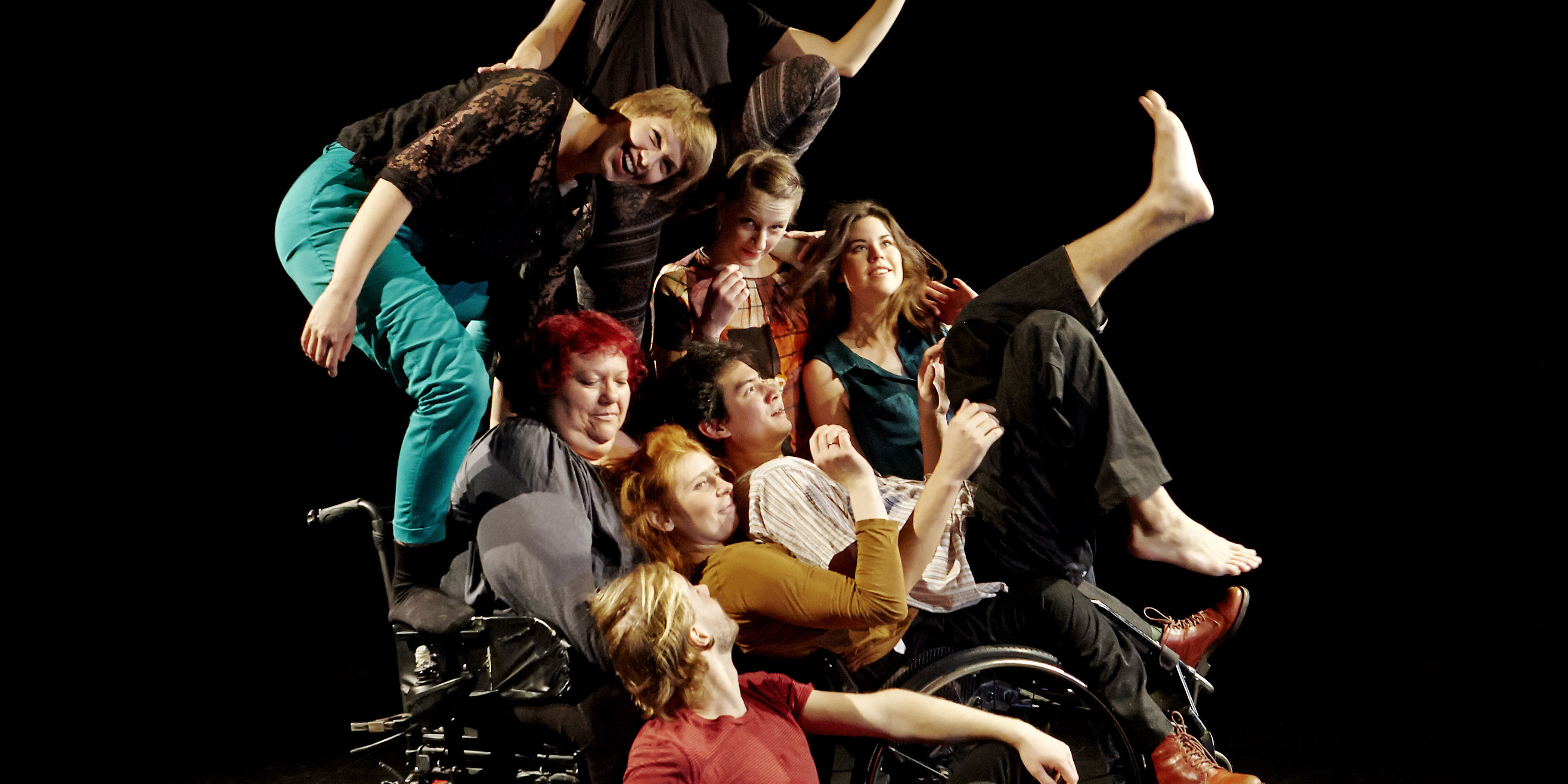 Imagine
– a dance & stand-up performance
Who is allowed on stage to share their own story? Are some people's stories more important than others? In Imagine there is room for everyone. But how can we manage to fully be ourselves while co-existing with each other? Is the dream of a society where everyone is given equal opportunities a utopia?
Four dancers and one musician fill the stage with their own personal stories, thoughts, dreams, fears and movement. In Imagine there are no limits as to how far you can go to feel you're alive.
"Imagine is like a raw egg. We let the shell crack, its contents seep out and float freely. We let the yolk and the white mix, take shape and become separated – whatever will come, will come – raw, beautiful, ugly, passionate, uncompromising and comical. It can be inviting or repulsive. Just like we all are when the shell is allowed to crack." – Gilda Stillbäck, Choreographer
The performance was created in the spring of 2013 as a co-production between Danskompaniet Spinn and Danspoolen. Imagine premiered at Kulturens Hus in Luleå in 2013 and has been presented at 3:e Våningen in Gothenburg and at Mölnlycke Kulturhus.
Trailer
Images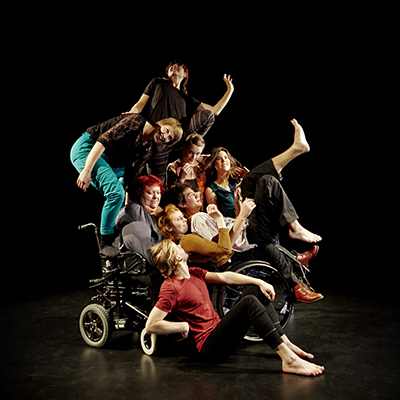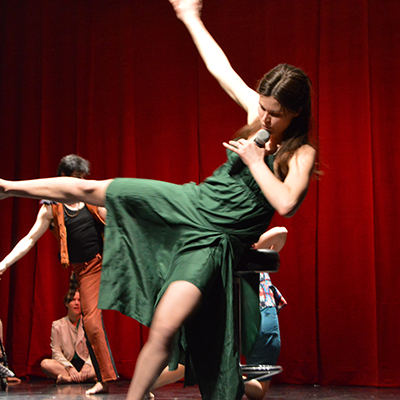 Information
Artistic Director
Veera Suvalo Grimberg
Concept and direction
Gilda Stillbäck
Choreography
Gilda Stillbäck in collaboration with the dancers
Dancers
Moa Autio
Soledad Howe
Aloun Marchal
Emilia Wärff
Music
Jorge Alcaide
Lighting
Viktor Wendin
Costume
Stina Engman
Artistic advisor
Stephen Rappaport
Photo
Per Ola Englund
Producer
Producentbyrån
Contact
info@danskompanietspinn.se