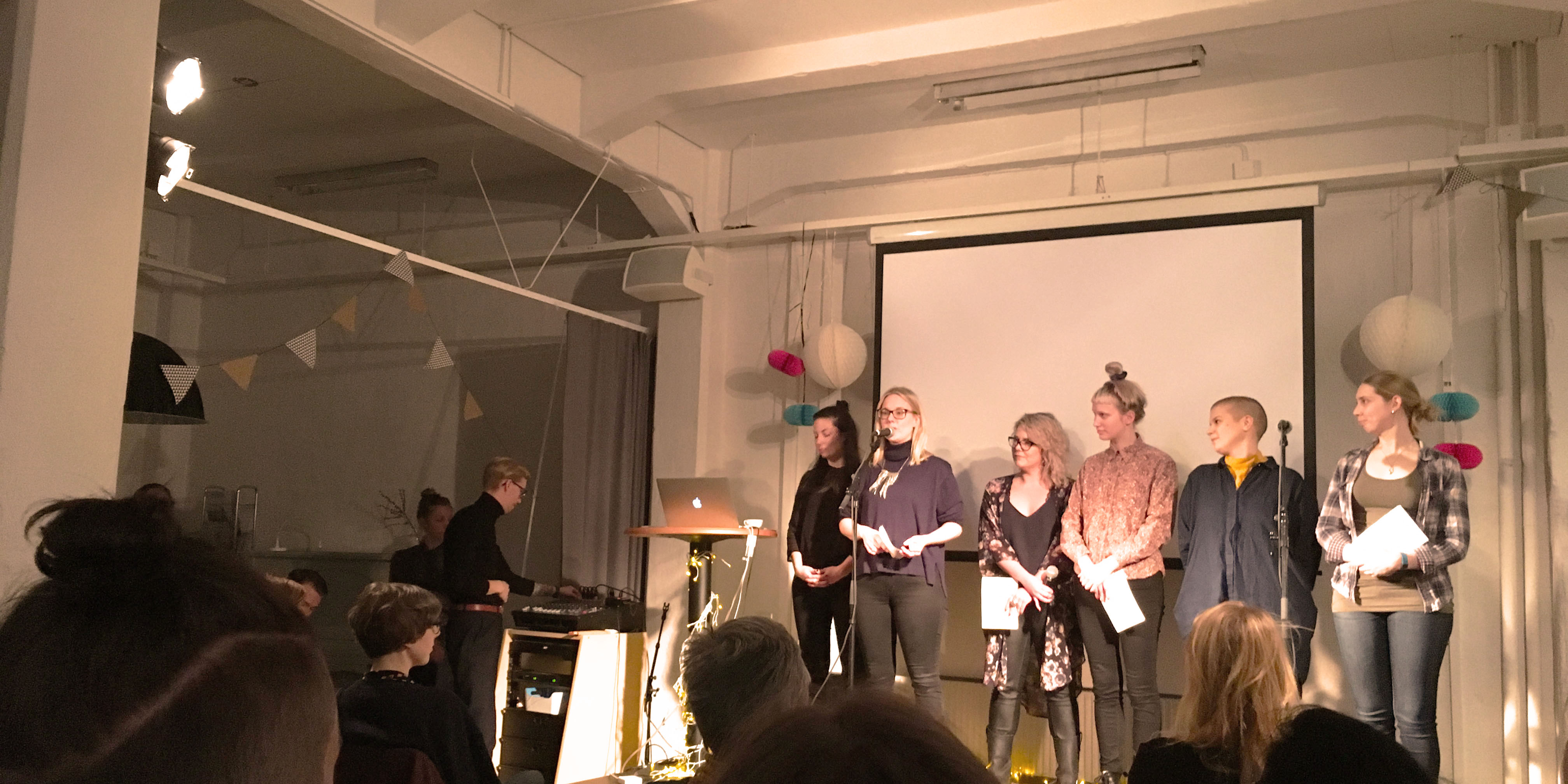 Vem får ta plats på scen?
During Autumn 2016, six students from Kulturverkstan, an international Culture Project Management education in Gothenburg, followed Spinn's work as part of their course. The work resulted in the report Vem får ta plats på scen? (Who's allowed to be on stage?).
About the work
Can Romeo be in a wheelchair? How does the cultural scene in Gothenburg work with accessibility? Who is really allowed to dream? This project was commissioned by Danskompaniet Spinn, Sweden's first integrated dance company. Spinn works with professional dancers, with and without disabilities, and sees everyone's abilities and experiences as dynamically helping raise artistic quality. Working from the starting point "Who's allowed to be on stage?" we decided to produce a report that can be used as a basis for discussion and help long-term work towards breaking norms regarding disability on stage.
Concepts like artistic quality should always be discussed and questioned. The conclusion we have reached in this project is that the responsibility lies with all of us, and that together we can change things. Please feel free to use our report as a basis for discussions and meetings that can help lead to a change in attitudes. Allowing different ideas and voices to have a place on stage is crucial for the survival of the performing arts.
This project was created and realized by Katarina Isaksson, Johanna Björkman, Josefin Solberg, Johanna Ljungberg, Maja Alasalmi and Johanna Palm, under the supervision of Anna Bergström, and with the support of Veera Suvalo Gimberg.
The report can be downloaded here.
Please note that the project report is in Swedish only, but contains an English abstract.
Information
The project Vem får ta plats på scen? was carried out during Autumn 2016 and was concluded on January 9th 2017 with a public presentation.
The work was part of an in-depth project and was realized by six students from Kulturverkstan in Gothenburg.
The work resulted in a project report that can be downloaded here (in Swedish only, but containing an English abstract).