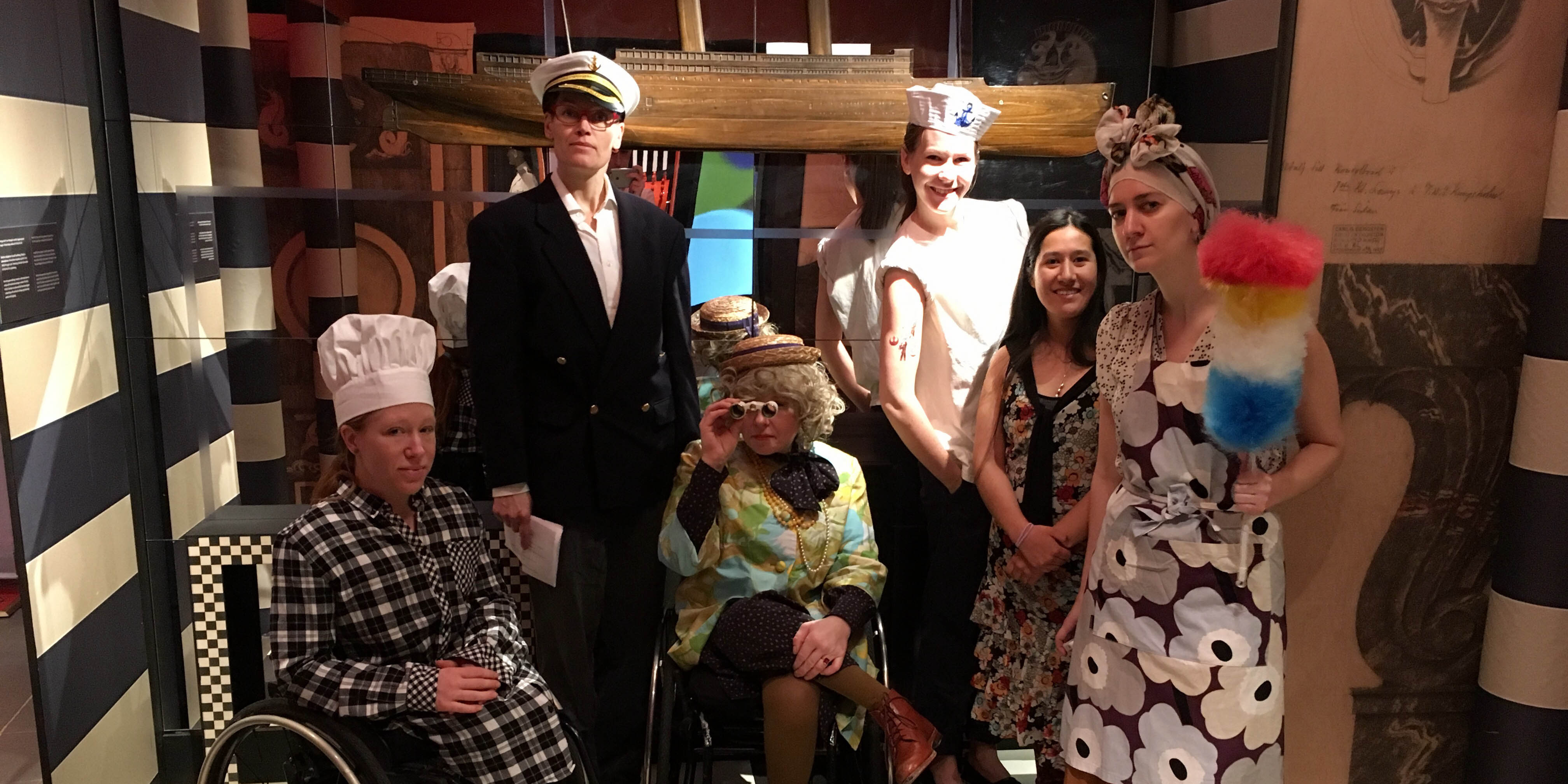 Expedition: S
Come along on a dramatic expedition with Danskompaniet Spinn as your Captain. We travel on an America Line ship heading for San Francisco and meet other passengers, maids, owners of Coffeehouse and mechanics on their way to America. This workshop was developed for the Sjöfartsmuseet exhibition Amerikafeber, revolving around emigration and the cruises done by America Line ships.
Target group
School, years 1-4.
Length
45-60 min.
Size of the group
Max 25 participants.
Information
Number of participants max 25
Space we adjust to the space
Time 45-60 min
We bring our own PA
Price 5 artists from Spinn
1 session 6000 kr
2nd session 2000 kr
3rd session 1000 kr
Full day 9000 kr
Prices apply for same day and same space.
Contact
info@danskompanietspinn.se
Workshop information sheet coming soon!