During fall we've worked intensively on the trailer for our upcoming performance Skirtpower, choreographed by Carl Olof Berg. Skirtpower premieres late April 2018.
A pink cuddle pile. Dancers wrapped in fabric and neon tape, star boys who tumble over into a pile. Paper dresses, wedding dresses, power and tenderness. All this and much more fits in the coming performance Skirtpower and we are extremely happy to finally be able to give you a first sneak peak!
Skirtpower is about the skirt as a power language and about how the identity and the use of the skirt have shifted from being a male power garment into an exclusively female garment in our modern society. Who's allowed to wear a skirt today and how does the skirt choreograph my movements, my expression and my status?
We are incredibly happy to have the chance to work with Carl Olof Berg for this production! Carl Olof is a choreographer who does research on masculinity, the queer body and prestige in his artistic processes, and he often uses a direct approach, humor, ambiguity, intimacy and contemporary pop culture references to illustrate skewed power structures in relation to between different bodies in our society.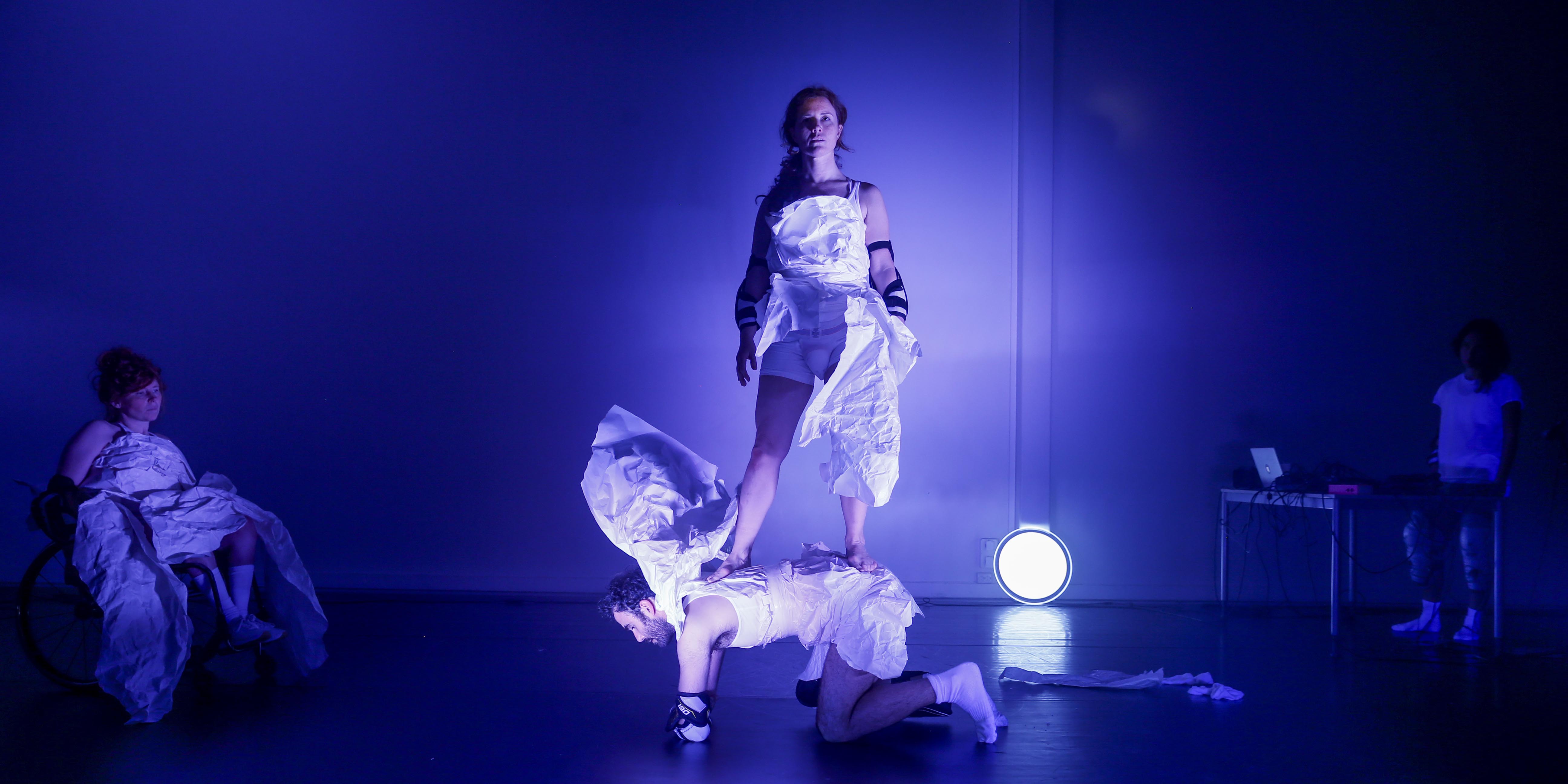 The music, which will also be performed live during the performances, will be created by Gothenburg based composer and musician Lisen Rylander Löve during winter 2017/2018. Lisen has previously written music for TV, film and a number of dance and theater pieces and performances. She is also a member of the jazz quartet The Splendor that has on numerous occasions been nominated for both Manifest and Jazzkatten. During 12 years she was also a member of now defunct electronica duo Midaircondo.
The amazing costume and light design is created by ORD Tove Berglund, who's previously worked with costume design for dance, theater, opera and photography. In her costume designs she often explores the conventions of present hierarchies, gender and
"good taste" and we are delighted to have her on board this project.
The Skirtpower crew also consists of Spinn's own dancers Soledad Howe and Emilia Wärff and for this production we're also working with Italian dancer Aristide Rontini whome we met during Uddevalla Choreographic Lab, autumn 2016.
The trailer was created by the amazing patrik Gunnar Helin/Studio Ketchup. Here you'll find more about his work!
Skirtpower premieres at the end of April 2018 so stay tuned for more information!