On February 5 at 12:00 we have the great pleasure to present the performance Cryptic Gymnastics during Salto!, which takes place at Hässleholms Kulturhus.
About Cryptic Gymnastics
Listless gymnastics. Ugly gymnastics. Facial gymnastics. Do we really need to feel super psyched about colorful ribbons and synchronized movements? And what would happen if you just do what you feel like? In the duet Cryptic Gymnastics, the dancers challenge and investigate the stereotypic ideas in classic gymnastics. With equal parts of friendship and rivalry, the two dancers take on traditional gymnastics equipment like ribbons, ropes and balls.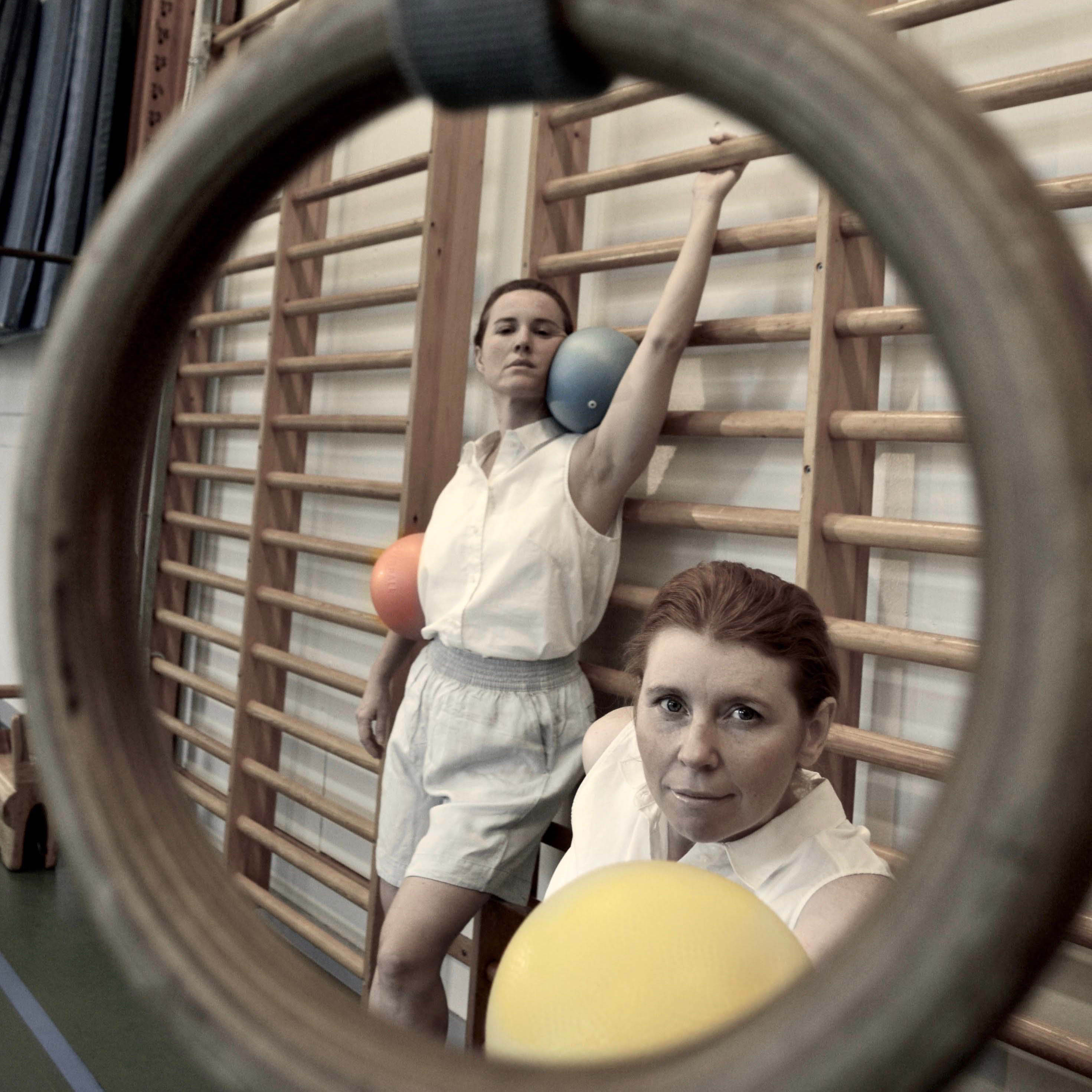 Cryptic Gymnastics is inspired by classical school gymnastics, carried out in large groups and in straight lines. But it also draws from the modern rhythmic gymnastics, with its strong competitive culture where the athletes are harnessed into perfection and uniformity. But how do you find joy, playfulness and a space for everyone in traditions like these?
In the duet Cryptic Gymnastics, dance and physical theater blends. It was premiered during autumn 2017 in Halmstad. The piece was created by choreographer/director Ida Görsch as part of her development work through the Kultur i Väst project Danskraft 2017.