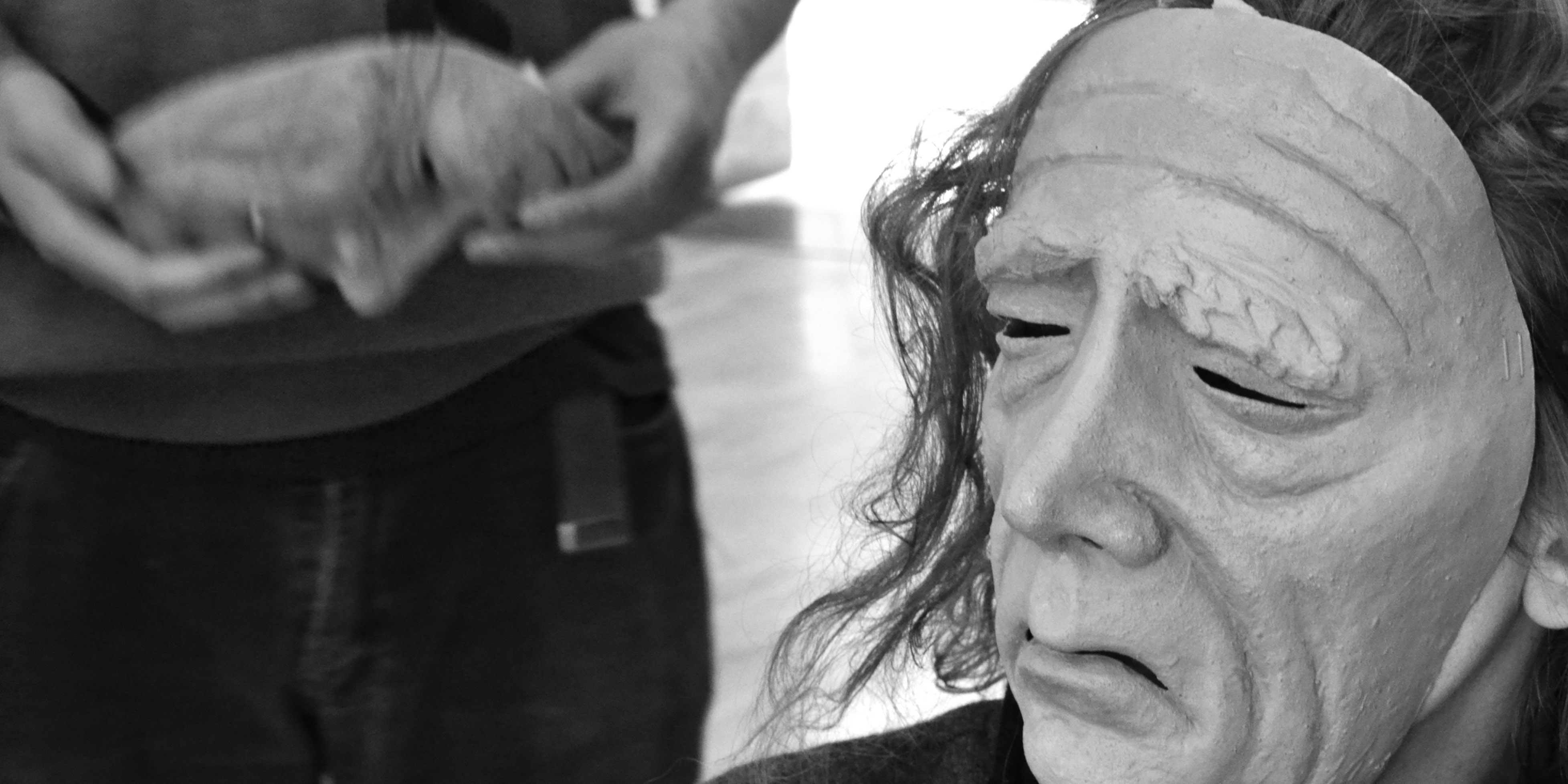 Doris&Lo
Doris&Lo is a tender look at the process of aging and an exploration of bodies in decay. Your back is scrunching, the knees ache and your steps grow shorter and shorter. The body is meant to carry us through life. But what happens when the body fails us, when we run out of energy? Your hands tremble, your heart trembles, time passes. To watch another who is watching you and seeing yourself.
In May 2015, Spinn started a new collaboration with Finnish Choreographer Tanja Eloranta. Together with dancers Emilia Wärff and Hannah Karlsson, Tanja created a dance and mask-theatre duet. The piece was premiered in October 2015 at Masque Festival, which is an international mask festival in Helsinki. Doris&Lo has also been shown at Scenkonstgalan at Stora Teatern in Gothenburg.
The inspiration for Doris&Lo comes from mask maker Antero Poppius' masks. Doris&Lo has been performed in both a shorter and a slightly longer version of 15 and 20 minutes respectively.
Images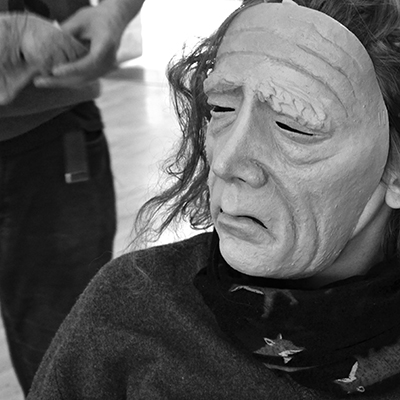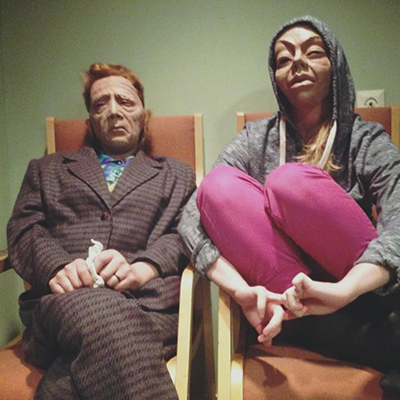 Information
Artistic Director
Veera Suvalo Grimberg
Choreography
Tanja Eloranta, Emilia Wärff and Hannah Karlsson
Dancers
Emilia Wärff
Hannah Karlsson
Music
José A. Luque-Osuna
Costume
Danskompaniet Spinn
Producer
Producentbyrån
Contact
info@danskompanietspinn.se