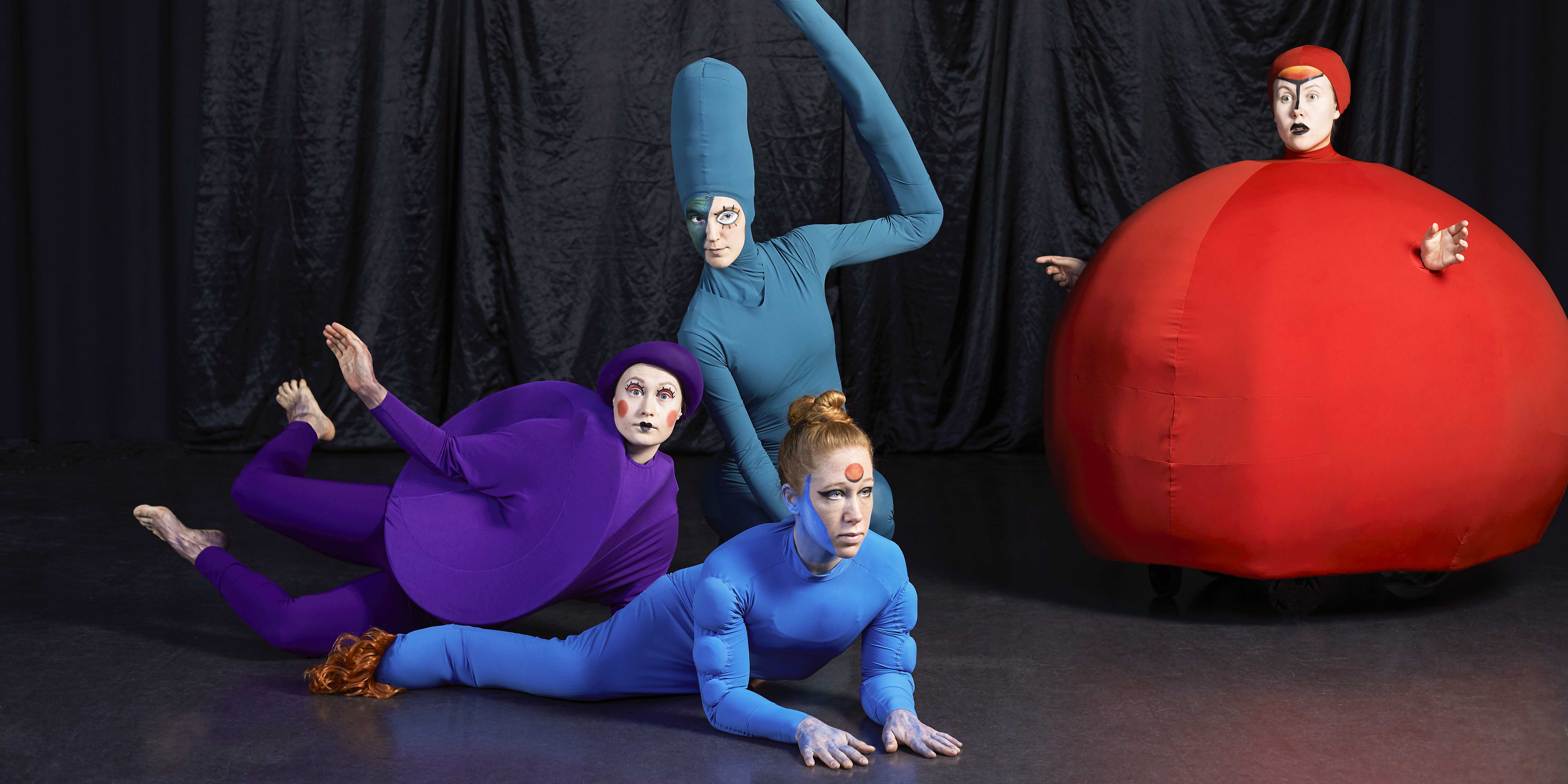 Miramos
In Miramos we meet four unusual creatures who are on a visit to our blue-green planet. They investigate our world with curiosity and fascination. But where do they come from and what are they actually doing here?
Miramos lets us in on a magical and playful journey outside of time, amongst colours, shapes and imagination. We experience the beauty and fragility of nature, and know that all living things on Earth belong together and need each other.
The Norwegian Choreographer Torgunn Wold's performances often exist in a place where dance, theatre and music meet. They are full of playfulness, balancing between the quietly comic and the vulnerability of existence.
Miramos is for children ages 6-9 and families. Spinn's dancers Izabell Makiela and Felicia Sparrström are joined by guest dancers Annika Vestel and Britta Kangas. Miramos premieres April 4th 2019 at Frölunda Kulturhus, Gothenburg.
Information
Artistic Director
Veera Suvalo Grimberg
Choreographer
Torgunn Wold
Dancers
Izabell Makiela
Felicia Sparrström
Annika Vestel
Britta Kangas
Costume Design
Charlotte von Weissenberg in collaboration with the dancers and Torgunn Wold
Mask Design
Sanna Persson
Sound Design
Dag Rosenqvist
Lighting Design and Dramaturg
Paulo Serantes
Photo och Film
Lina Ikse
Technician
Åsa Holtz
Assistants
Tone Helly-Hansen, Anya Ison Wallace, Klas Grimberg
Production
Producentbyrån
Contact
info@danskompanietspinn.se
Production information sheet coming soon!
Trailer
Images