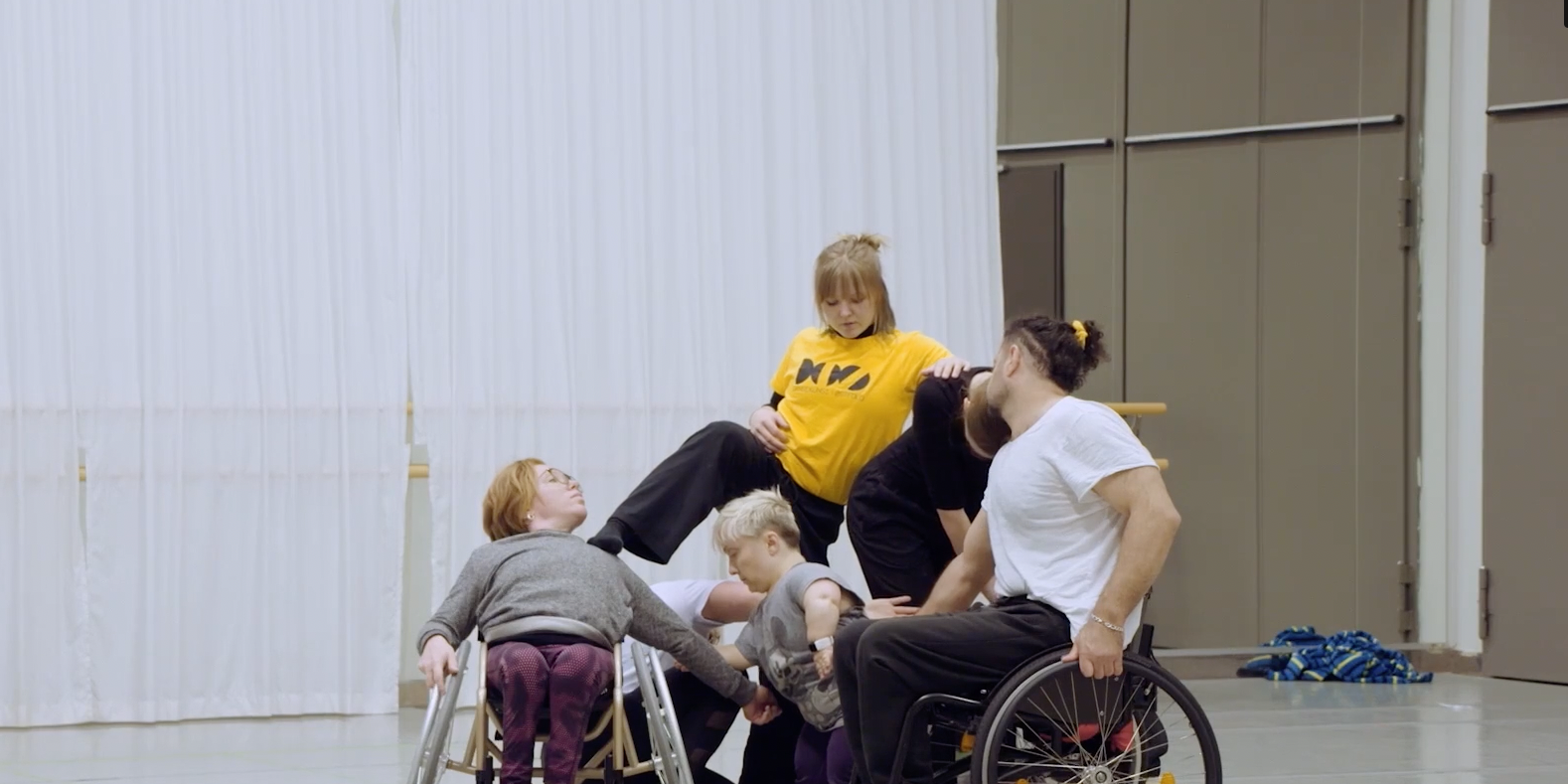 Diverse Nordic Dancers
During 2022, Spinn is one of the parties in the Nordic project Diverse Nordic Dancers that also includes the collaborators Den Norske Opera & Ballett and CODA Oslo International Dance Festival.
The aim of the project is for dancers with and without disabilities to work together with choreographer Marc Brew in creating a new performance for the 2022 CODA festival.
The work has resulted in the performance un-be-known which premieres at the CODA festival in Oslo on October 14, 2022. Australian Marc Brew was only a 20-year-old dancer when he ended up in a wheelchair after a car accident. Today he is an internationally renowned choreographer and is a precursor in the development of inclusive dance performances. In the performance un-be-known we meet dancers with and without disabilities in a work that combines forceful physicality with tenderness. The result is an honest, unsentimental, and deeply human dance performance. Dancer Felicia Sparrström participates from Spinn.
The performance is part of SNAP which contains the different performances presented on October 14 and 15 as part of the CODA festival's 20-year anniversary.
Trailer