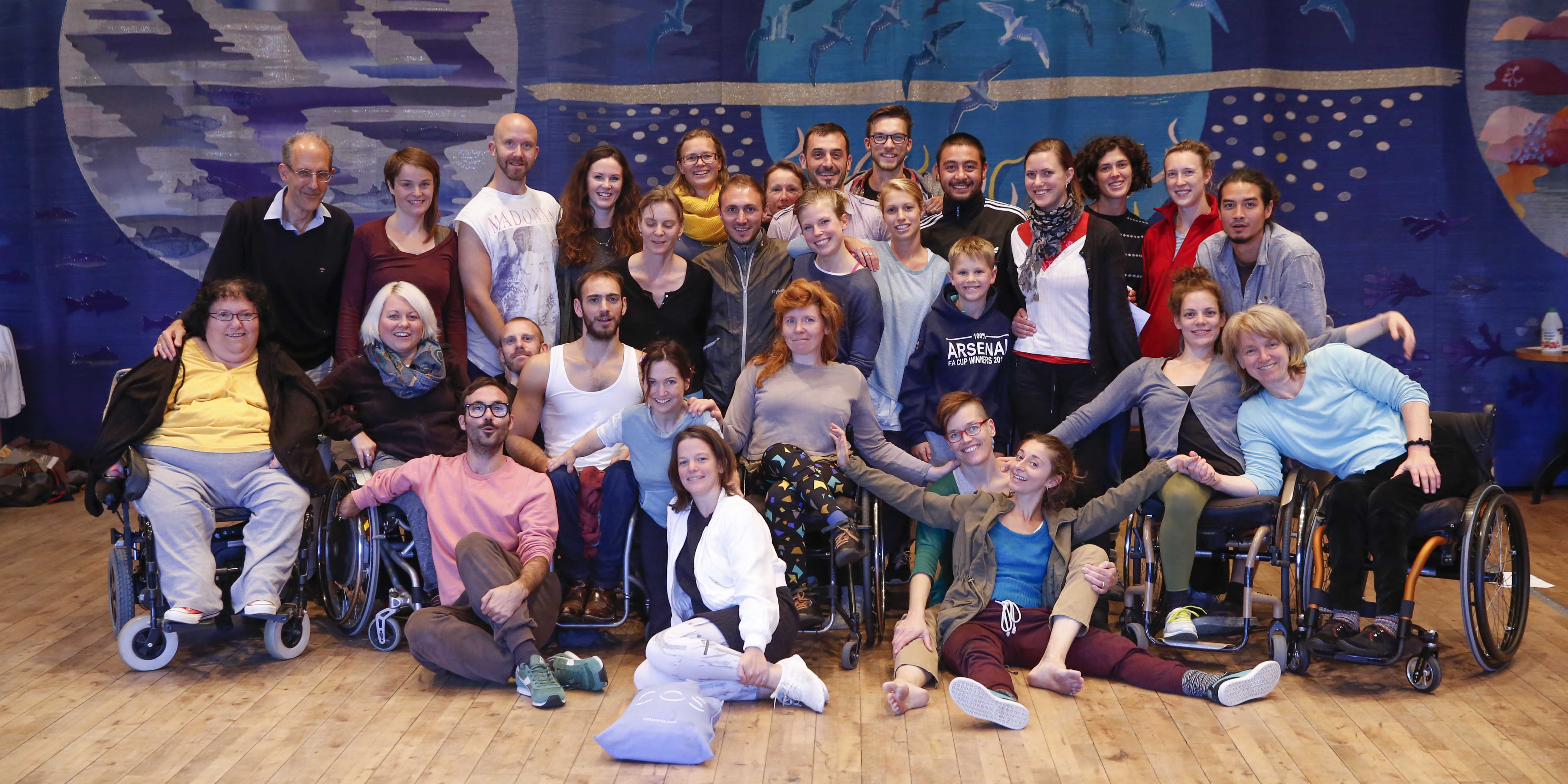 Moving Beyond Inclusion
Moving Beyond Inclusion was a two-year activity program aimed at creating equal opportunities for everybody in practicing the art of dance.
Here you can download an English summary of the project!
Danskompaniet Spinn and Producentbyrån were one of six European partners in the EU project Moving Beyond Inclusion. The project was a two-year activity program running 2016-2018. The aim of the project was to display diversity and create equal opportunities for everybody in practicing the art of dance. It was about creating a supporting network of companies, artists and program planners. In a long-term perspective it was also about broadening the European work force and the artistic work. At the core it was about the development of professional performing arts both in terms of dancers, choreographers and audiences.
The Swedish part of the project, which was also the starting point for Moving Beyond Inclusion, took place during the end of August and beginning of September 2016. It consisted of Lab Sweden, hosted by Världskulturmuseet in Gothenburg, and Uddevalla Choreographic Lab that took place at Regionteater Väst and Bohusläns Museum in Uddevalla.
Lab Sweden
Lab Sweden was a five-day long artistic lab for disabled and non-disabled artists. The lab took place at Världskulturmuseet in Gothenburg, Sweden, August 23-27 2016 and was lead by Renny O'Shea and Richard Gregory – Artistic Directors of the Manchester based performing arts company Quarantine – along with dancers from Candoco Dance Company and Danskompaniet Spinn. The lab gathered participants from Canada, Great Britain, France, Greece, Denmark and Sweden. The artistic work took place throughout the entire museum, enabling visitors of the museum to take part of what was going on in the groups during the week. In connection to the lab, the museum also hosted a Lunch Beat for all the participants that was also open to the public.
Lab Sweden was presented in collaboration between Danskompaniet Spinn, Candoco Dance Company, Quarantine, Göteborgs dans- och teaterfestival, Världskulturmuseet and Kultur i Väst.
Uddevalla Choreographic Lab
Uddevalla Choreographic Lab took place at Regionteater Väst and at Bohusläns Museum in Uddevalla between August 29th to September 2nd 2016. The lab was lead by Choreographers Fin Walker from Great Britain, Carl Olof Berg from Sweden and Colette Sadler from Great Britain. The lab gathered approximately 30 participants from Great Britain, Italy, Germany, Switzerland and Sweden. Part of Uddevalla Choreographic Lab was also the inspirational day Vem vågar ge plats på scen? that took place on September 1st. The day was aimed at producers, program planners, curators and others. The purpose of the day was to give inspiration on working with integrated dance and to give the participants an insight into three different choreographer's work with new bodies and the possibilities this presents. Participants were Choreographers Carl Olof Berg, Fin Walker and Colette Sadler, Presenter Annette Taranto, Stine Nilsen from London based Candoco Dance Company as well as participants from the project Moving Beyond Inclusion. The day was moderated by Ulrika Wallin. Uddevalla Choreographic Lab ended with a public sharing on September 2nd, when the Choreographers presented what each group had worked on during the week.
Uddevalla Choreographic Lab was presented in collaboration with Bohusläns Museum, Regionteater Väst and Uddevalla kommun.
Autumn 2016
During Autumn, Spinn and Producentbyrån visited the festival Oriente Occidente where Spinn presented the performance Trio and Artistic Director Veera Suvalo Grimberg, dancer Emilia Wärff and Malin Enberg from Producentbyrån presented Spinn and current Swedish integrated dance at a symposium. In December the prpject partners met in Bern, Switzerland to discuss audience development issues and dissemination, both in terms of information and knowledge within the project.
Spring 2017
April 9-12, Veera Suvalo Grimberg and Dag Rosenqvist from Producentbyrån went to London to visit Candoco Dance Company. The aim of the visit was to participate in meetings regarding strategic development issues both in terms of communications and production within the project, to meet the other Artistic Directors in the project and to take part in an open sharing with Choreographer Yasmeen Godder, hosted by Candoco Dance Company.
Autumn 2017
September 9-16, Rovereto Choreographic Lab took place in Rovereto, Italy. Veera Suvalo Grimberg and dancers Emilia Wärff, Soledad Howe, Celia Berntzen and Aloun Marchal, along with dancers Billie Hammarberg and Felicia Sparrström from SpinnUnga, took part in the lab. Malin Enberg and Dag Rosenqvist from Producentbyrån also took part in Rovereto Choreographic Lab. Alongside the lab, project meetings were held regarding strategic development issues, in terms of communication and production, as well as meetings between the Artistic Directors.
Spring 2018
February 19-23, Spinn hosted Choreographic Research with the Icelandic Choreographer Lára Stefánsdóttir. The work took place at Spinnstudion in Gothenburg and the company worked with Lára for five days, also inviting special guests and dancers from SpinnUnga to take part.
On March 19-21, the last main meeting of the projects was hosted by Candoco Dance Company in London.
The project ends on June 29 2018.
Trailer
Images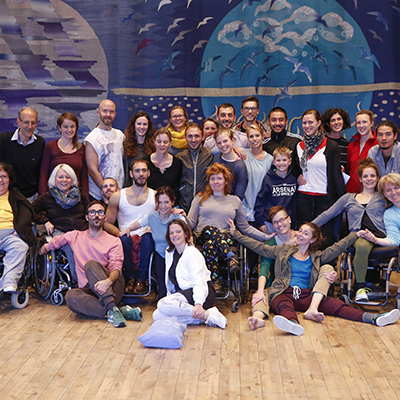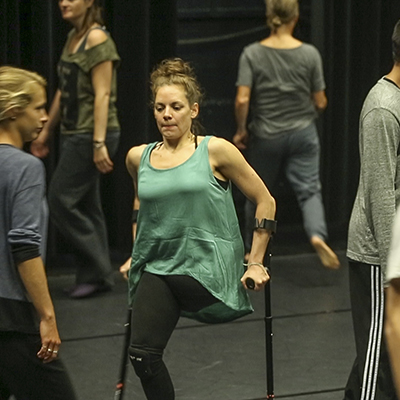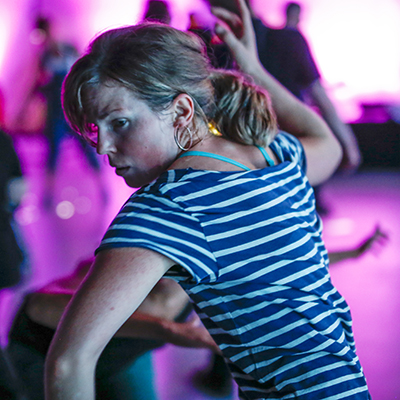 Information
Lead part
Candoco Dance Company
Great Britain
Other partners
Danskompaniet Spinn /
Producentbyrån
Sweden
Associazione Incontri Internazionali di Rovereto / Oriente Occidente Dance Festival
Italy
Hrvatski institut za pokret i ples (HIPP) / The Croatian Institute for Movement and Dance
Croatia
tanzfähig Wohlfarter Richarz GbR
Germany
BewegGrund
Switzerland
Web site
www.movingbeyondinclusion.eu
Moving Beyond Inclusion was co-funded by the Creative Europe Programme of the European Union