SpinnUnga is an internship and dance education for young dancers with and without disabilities.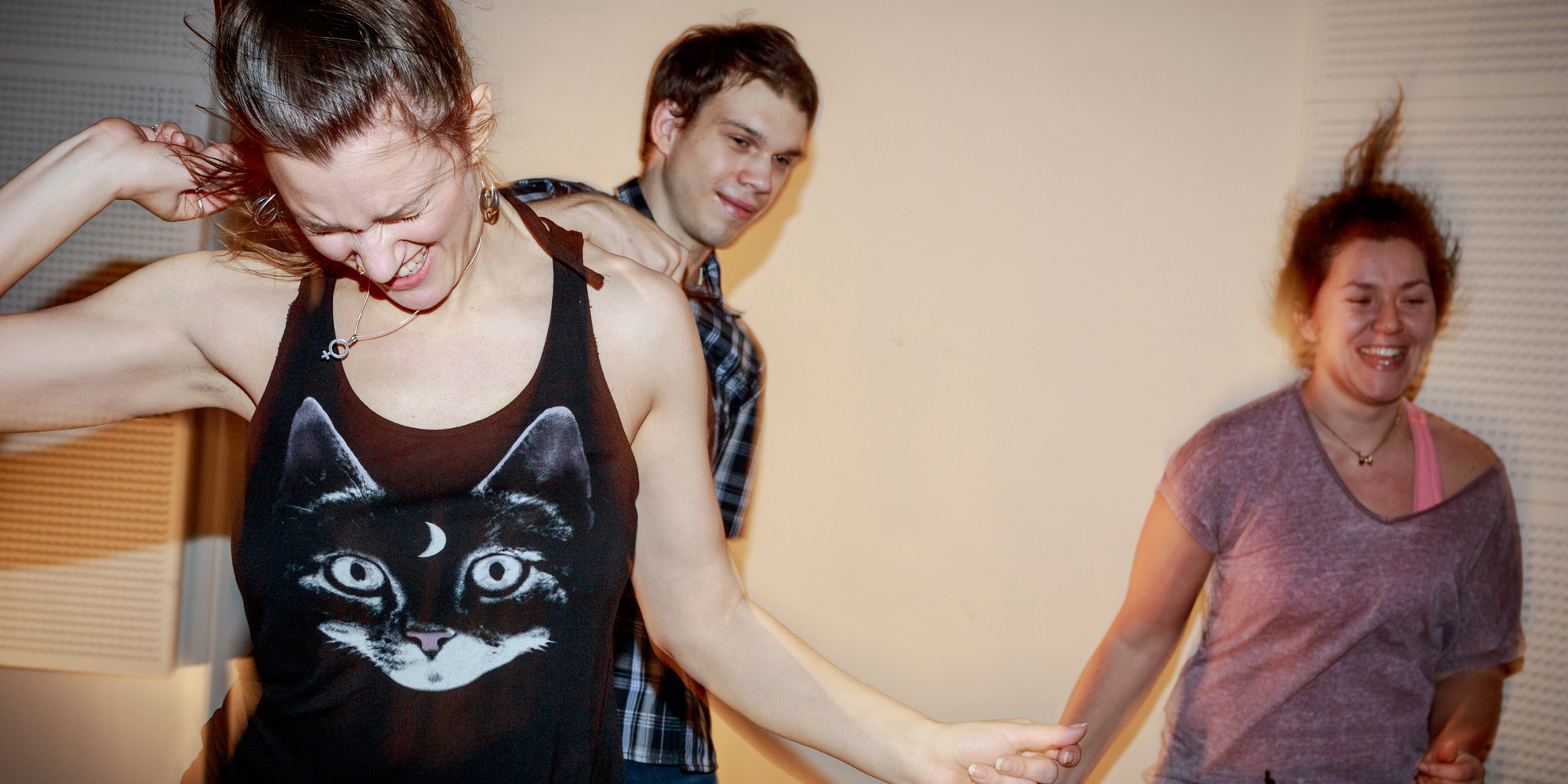 SpinnUnga
SpinnUnga is an internship and a higher dance education for disabled and non-disabled young dancers with previous dance experience. Our foundation is contemporary dance, but the participants also come in contact with other dance styles through guest teachers. Our starting point in the classes is who we are as individuals, where everyone learns different tools for working artistically in an integrated group. Regardless if you've had previous training from a traditional dance education, or never had the chance to do so, everyone needs to learn tools for meeting other individuals in an artistic process. With SpinnUnga we challenge what an artistic education can be by breaking the norms regarding the dancing body.
We dance and try different technique exercises together, create choreography on our own and in small groups. The work aims to give individuals tools and lessons in working independently and as a group. But it's also about relating to one's own body, other people with different abilities and the room through choreography, theory, improvisation and composition.
We meet every Wednesday at Spinnstudion on Järntorget in Gothenburg and we also meet for performances, rehearsals etc. The SpinnUnga dancers are also offered mentoring by dancers from Danskompaniet Spinn as a way of to aiding them in their continued development. When you are part of SpinnUnga you will get encouragement, trust and responsibility in order to develop your self-esteem, confidence and leadership.
The work with SpinnUnga is done in collaboration with Studieförbundet Bilda and is funded by Allmänna Arvsfonden.
Contact
Anna Bergström, Director
Phone +46 (0) 723 76 23 45
Email anna@danskompanietspinn.se
Upcoming
Livsvägar och tillfälligheter
On May 25, SpinnVäxa & SpinnUnga presents their performance that takes place at Frölunda Kulturhus.
18.00 – The performance
19.00-19.45 – Audience conversation
Free of charge. Book your ticket at www.ticketmaster.se or +46 31-366 27 25