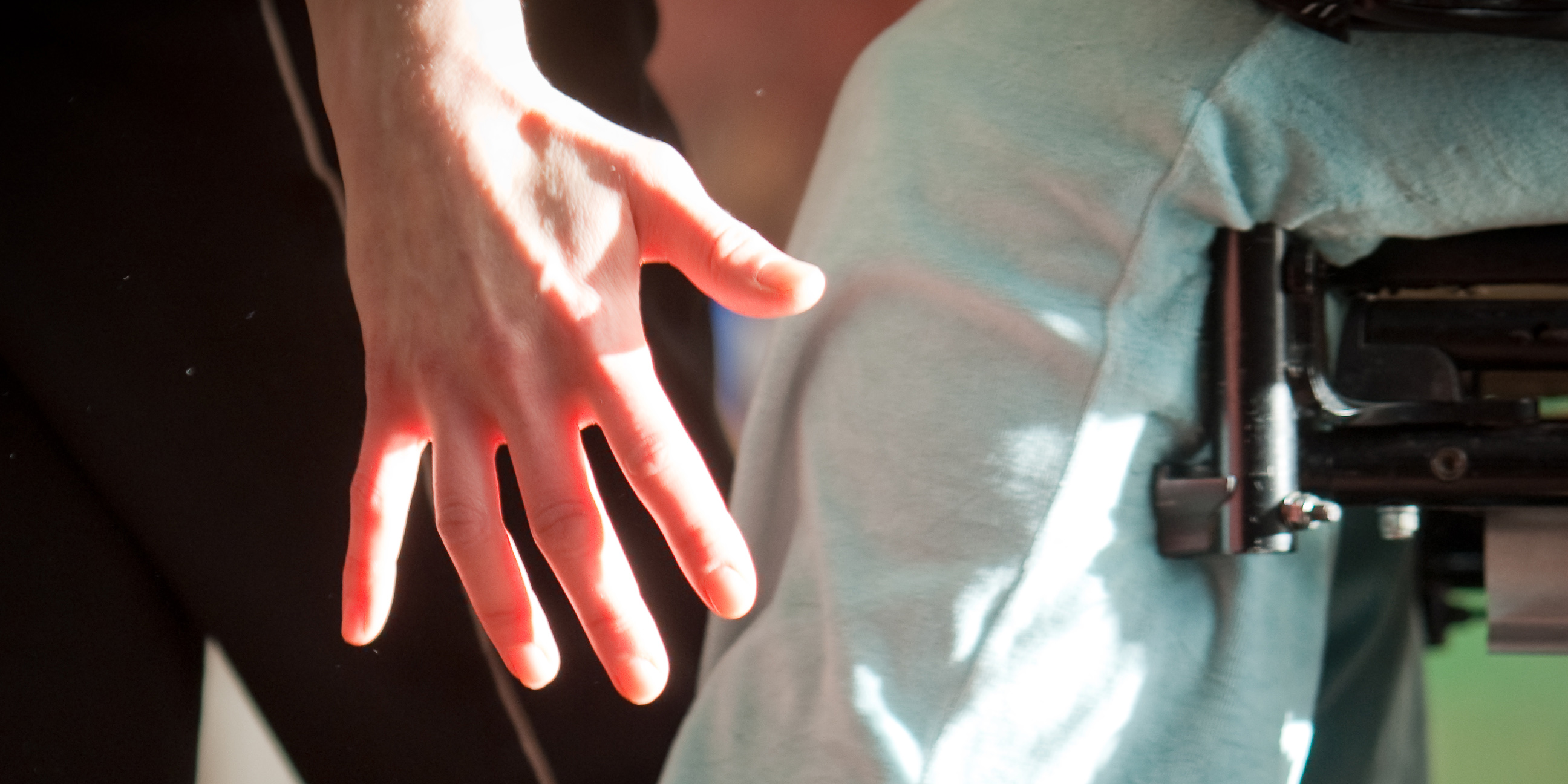 Hemma i kroppen
Hemma i kroppen (At home in the body) is a course produced on behalf of Kultur i Väst in order to support personal care assistants who meet students/service users in various dance contexts. The course consists of a publication and a workshop created by Emma Gran, Anna Bergström and Veera Suvalo Grimberg.
The aim is to support personal care assistants in their role by creating trust and confidence and generating an understanding of the kinds of artistic work and approaches with which they can be comfortable. The course can be booked through Danskompaniet Spinn.
The publication can be ordered from Kultur i Väst or downloaded here.
Information
Number of participants max 30
Space a cleaned floor of minimum 6×8 m
Time 60 min
Access to a PA system
Price 2 artists from Spinn
1 session 6000 kr
2nd session 2000 kr
3rd session 1500 kr
Full day 9500 kr
Contact
info@danskompanietspinn.se
Workshop information sheet coming soon!