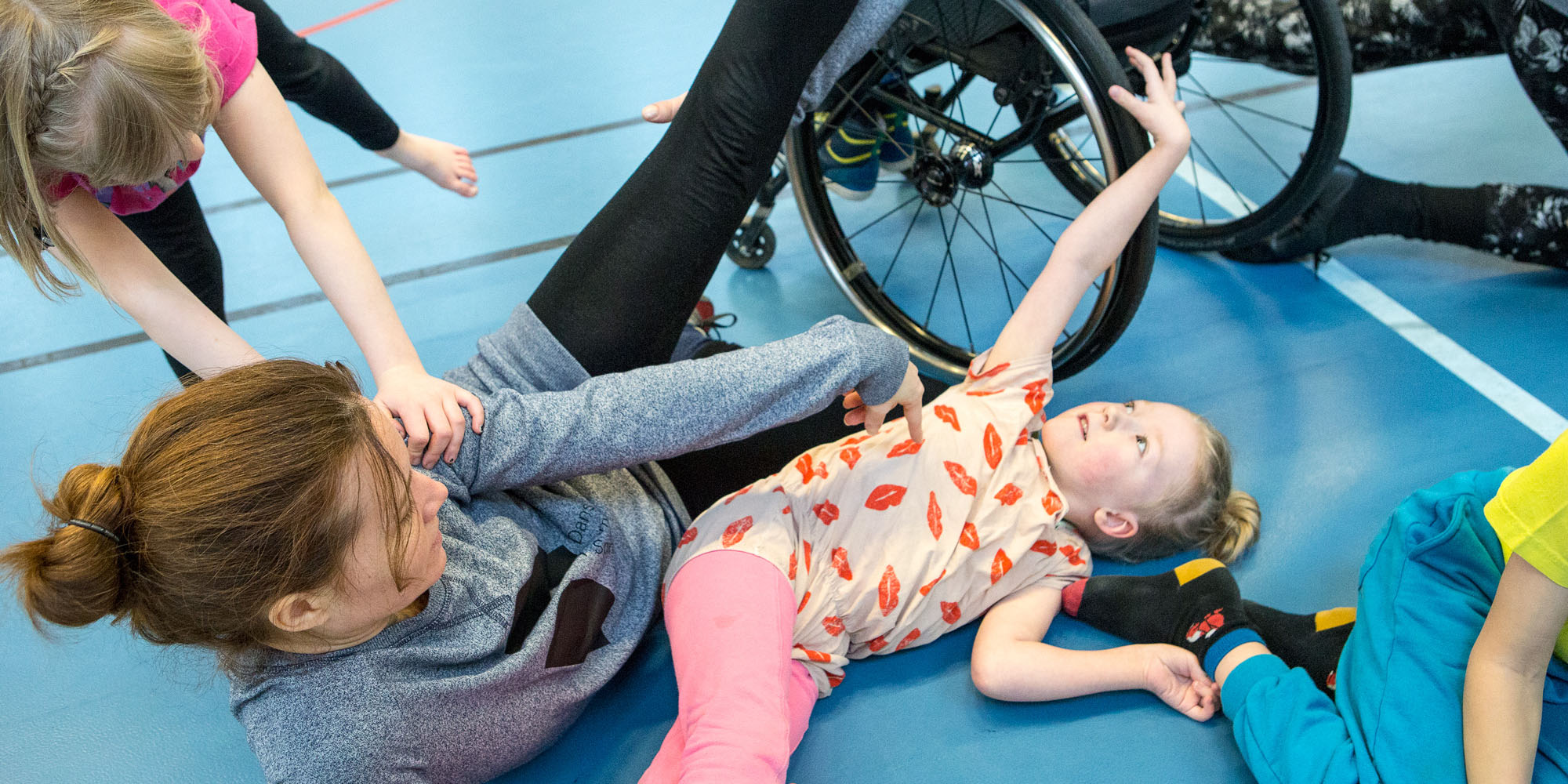 Lika värde
A dance workshop with equality for all as the theme, with a starting point in the United Nations Child Convention. We dance according to our own abilities and are seen by each other. We are different yet the same. In this workshop we focus on people with different kinds of bodies and functional abilities. By doing so, we hope to achieve a better understanding of other people. We warm up and do exercises at different speeds and take time for reflection. It is possible to dance both in wheelchairs and on crutches.
Target group
The material can be adjusted according to the age of the people in the group and can also be delivered as a family workshop.
Length
60-75 min.
Group size
A primary school class, preferably together with a class from a special school.
Information
Number of participants max 30
Space a cleaned floor of minimum 6×8 m
Time 60-75 min
Access to a PA system
Price 2 artists from Spinn
1 session 6000 kr
2nd session 2000 kr
3rd session 1500 kr
Full day 9500 kr
Contact
info@danskompanietspinn.se
Workshop information sheet coming soon!