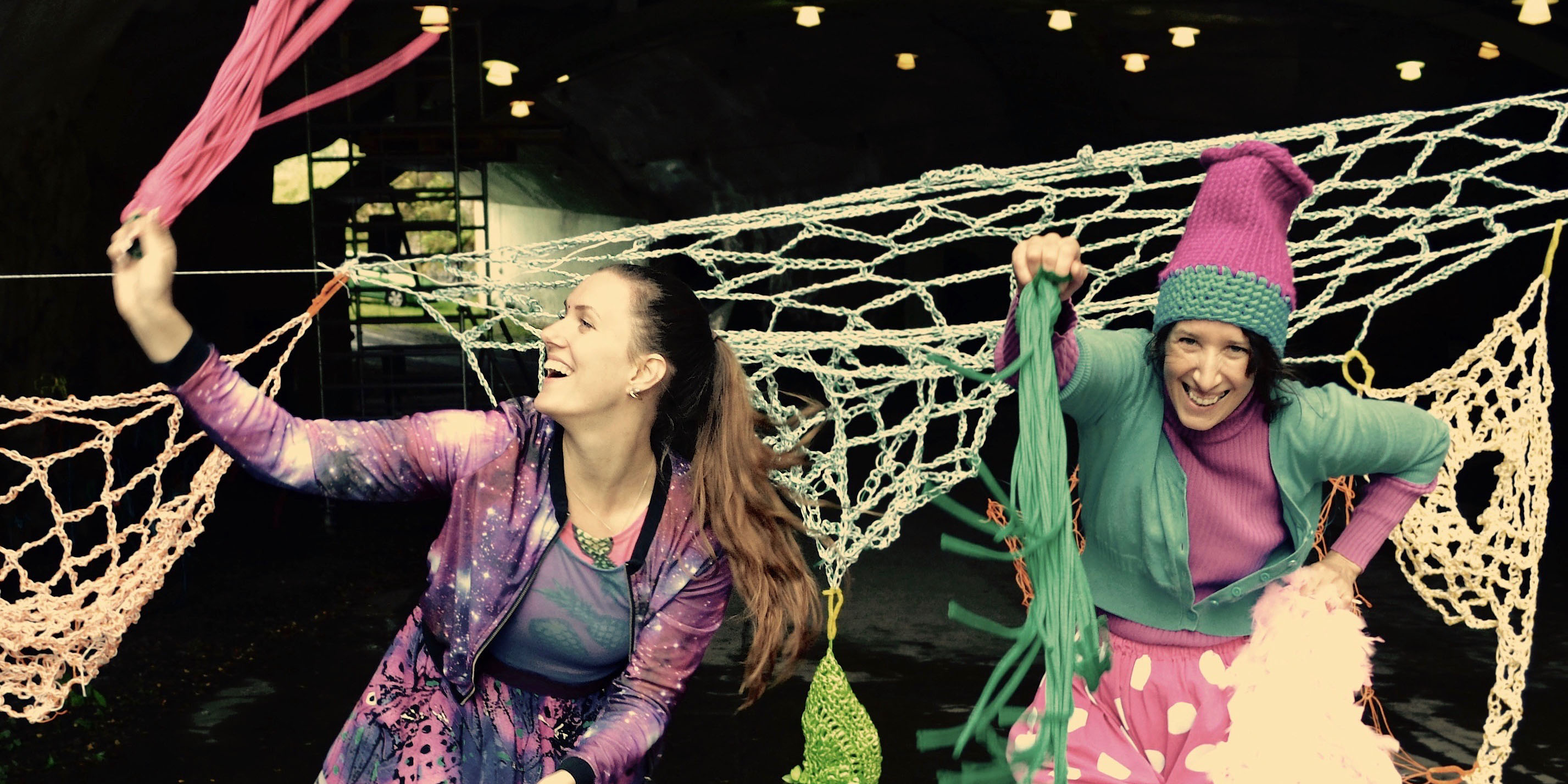 Virkhall
Dancehall + crochet = Virkhall
How can stories be portrayed in movement?
In the meeting between crochet and dancehall we explore and together find a way into the stories. We warm up together and get to know crocheting and dancehall in our own bodies and then translates this into new movements.
Berith Stennabb is an artist working with spatial design, sound and movement in interdisciplinary collaborations. With a curiosity and an openness being the main driving force, new and exciting encounters are made on the most unexpected places in the everyday life!
Billie Hammarberg is a dancer whose artistic output spans a variety of expressions. With a strong love for different types of dance, her interest also lies in the meeting between these and their respective approach on a room.
Target group
Immigrants, school children, staff groups etc.
Length
Half day/full day.
Size of the group
Max 20 participants.
Form
Works as a workshop half or full day, as a community art project or for Skapande Skola.
Information
Number of participants max 20
Space a cleaned surface of minimum 6×8 m
Time half day/full day
We bring our own PA
Price 2 artists from Spinn
Half day 6000 kr
Full day 8000 kr
Contact
info@danskompanietspinn.se
For an estimate on longer projects, please get in touch with Veera Suvalo Grimberg
veera@danskompanietspinn.se
Workshop information sheet coming soon!