Spinn's Artistic Director Veera Suvalo Grimberg has just got back from Bern in Switzerland where she met the partners of the project Spark!
Spark is in many ways a continuation of the EU project Moving Beyond Inclusion and is about further strengthening integrated and inclusive performing arts. The idea is to host artistic labs during a two-year period and to also invite dancers and other artistic staff to festivals to act as advisors and observers, but also to actively take part in discussions and workshops as well as report back from the festivals.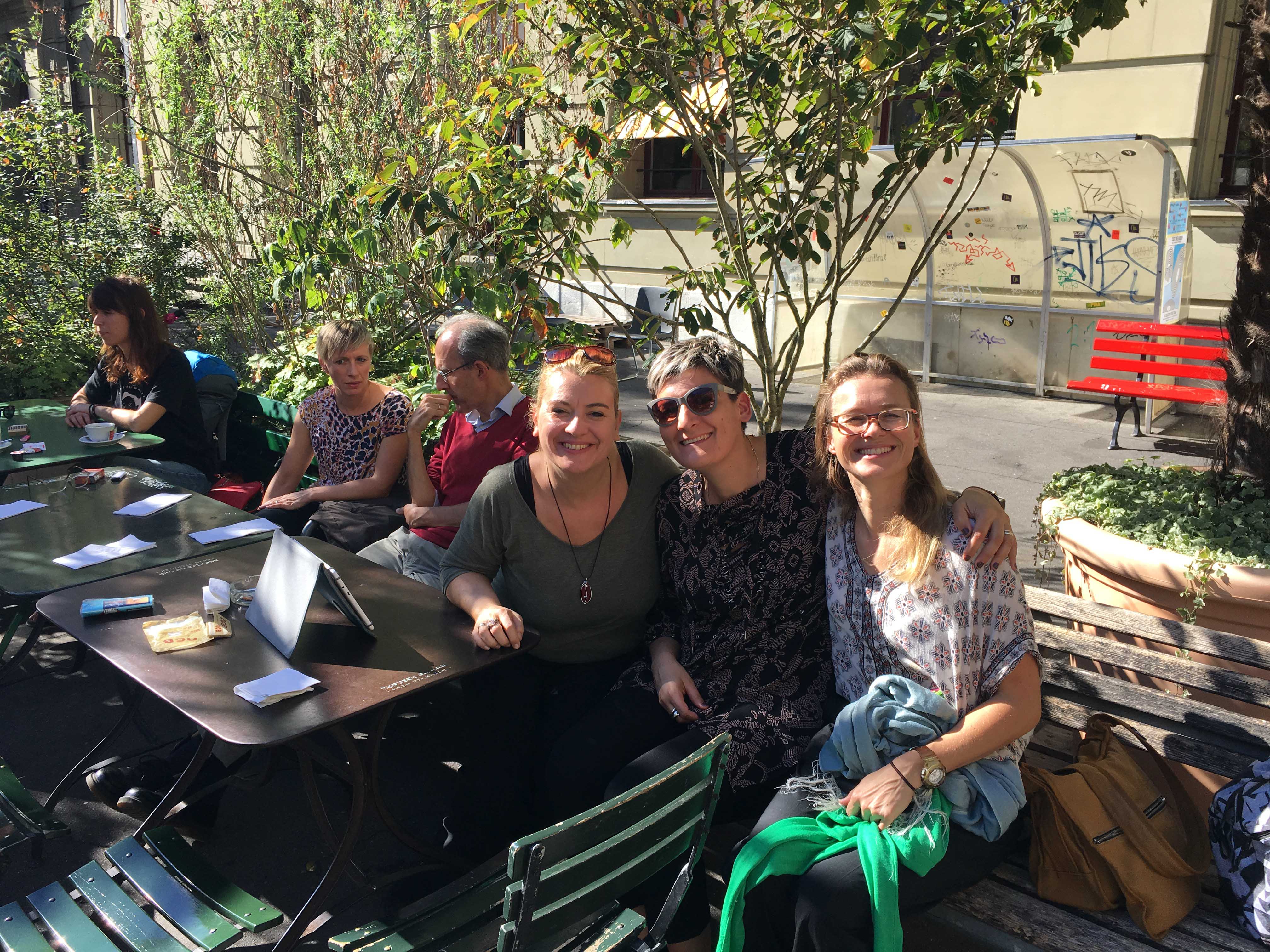 In addition to us at Spinn, together with Producentbyrån, the project consists of Swiss company BewegGrund, the festivals Oriente Occidente Dance Festival in Italy and CODA Dance Festival in Norway, English company Candoco Dance Company, Dance group Magie from Croatia and tanzfähig from Germany.
Spark is about strengthening existing networks, increasing knowledge and exchange of specific working methods and choreographic approaches in inclusive dance, and increasing and improving mobility and touring opportunities for dancers with disabilities within the network.
"It feels so incredibly rewarding to pick up the conversation where we left off with Moving Beyond Inclusion. Security, boldness and a continued curiosity are what characterized the dialogue when the companies and festivals started planning Spark in Bern last weekend. There we also saw Cie BewegGrund perform Alessandro Schiattarella's piece One at a time. During 2019 and 2020 we hope to be able to present Spark Labs in both Italy and Sweden." – Veera Suvalo Grimberg, Artistic Director
More information about Spark to follow!