Spinn's latest short from performance Cryptic Gymnastics, choreographed by Ida Görsch, had its sneak premiere already mid-October. We are now delighted to have the opportunity to present an excerpt of it during this year's edition of Expand that takes place at Frölunda Kulturhus on Thursday November 30.
About Cryptic Gymnastics
Listless gymnastics. Ugly gymnastics. Facial gymnastics. Do we really need to feel super psyched about colorful ribbons and synchronized movements? And what would happen if you just do what you feel like? The duet Cryptic Gymnastics is inspired by classical school gymnastics, carried out in large groups and in straight lines. But it also draws from the modern rhythmic gymnastics, with its strong competitive culture and where the athletes are harnessed into perfection and uniformity. But how do you find joy, playfulness and a space for everyone in traditions like these?
Read more about Cryptic Gymnastics here!
Expand is open to the audience between 09.30-12.30 and the entrance is free. Last day to register is today, November 28, so hurry up if you want to join us!
The registration can be found here.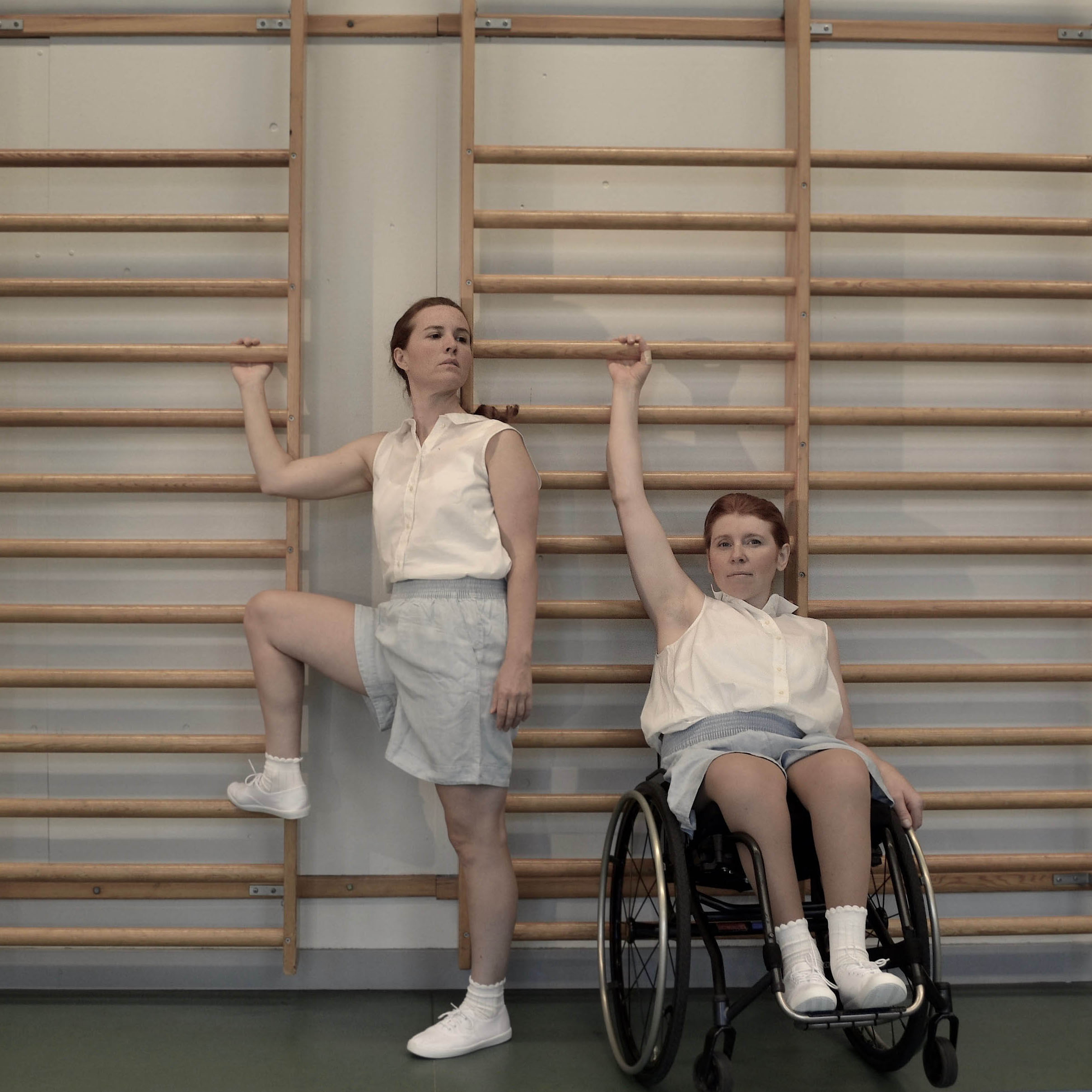 About Expand
The aim of Expand 2017 is to support dance artists who are working with or who wants to work with dance for young audiences. During the day, there will be a number of coaches with a vast knowledge in dance for young audiences. They have experiences in various forms of dance, touring, dramaturgy and more specific experiences in areas like gender and accessibility. The following coaches will take part in Expand 2017: Ambra Succi, Anna Berg, Camilla Ekelöf and Lisa Linden. The audience is also invited and encouraged to give feedback and share their own experiences in working with dance for young audiences.
Expand is a collaboration between Kultur i Väst, Frölunda Kulturhus and Göteborgs Stads kulturförvaltning.