Saturday April 28 is the big day! Then it's finally premiere for Spinn's new production Skirtpower, choreographed by Carl Olof Berg.
The starting point for Skirtpower is the skirt as an ambiguous symbol of our society's view on our bodies. About different codes for masculinity and femininity and expressions of sexuality. That the skirt, throughout history, has been a garment communicating masculinity and power, but how today it's so clearly a feminine garment.
"I want to talk about how the skirt choreographs our bodies, but also about our gaze on those who wear it. About the power it holds to take place, limit, expose and hide. And the desire to choreograph the skirt."
– Carl Olof Berg, choreographer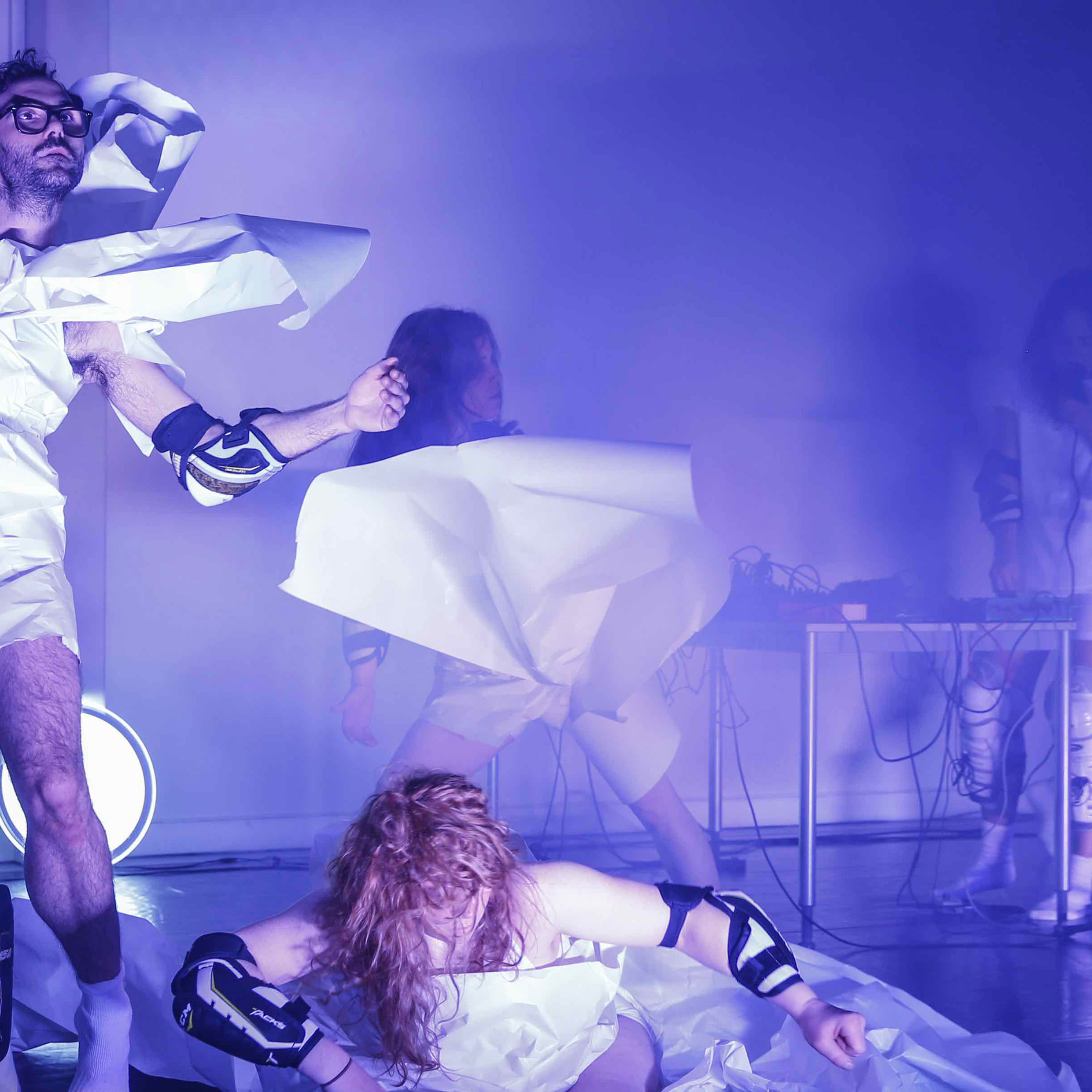 Carl Olof works with themes like masculinity and prestige. He works with the voice, with eye contact, intimacy, singing and with a narrative tradition in his artistic method, often based in gender construction, queer activism and feminist theory. In his work as choreographer he uses aesthetics and bodily practices from dance, theatre, pop music, opera and fine arts.
"Carl Olof creates performing arts that is both courageous and bold. At the same time, he challenges us in a playful way. He is constantly raising questions about norms and normality, often resulting in something unexpected. In Carl Olof we see a will to question and break norms, while at the same time being artistically both curious and interesting."
– Veera Suvalo Grimberg
Skirtpower is created and choreographed by Carl Olof Berg. The production features Spinn's dancer Emilia Wärff, dancer Izabell Makiela and Italian dancer Aristide Rontini. The cast also consists of musician and composer Lisen Rylander Löve who has written the music and who is also performing live. Costume and lighting design by Tove Berglund. Masks by Matt Lambert. Photo by Patrik Gunnar Helin. Production by Producentbyrån.
The premiere takes place at Vitlycke – centre for performing arts in Bohuslän and more information regarding tickets will follow shortly!
Read more about Skirtpower here.
Read more about Carl Olof Berg here.