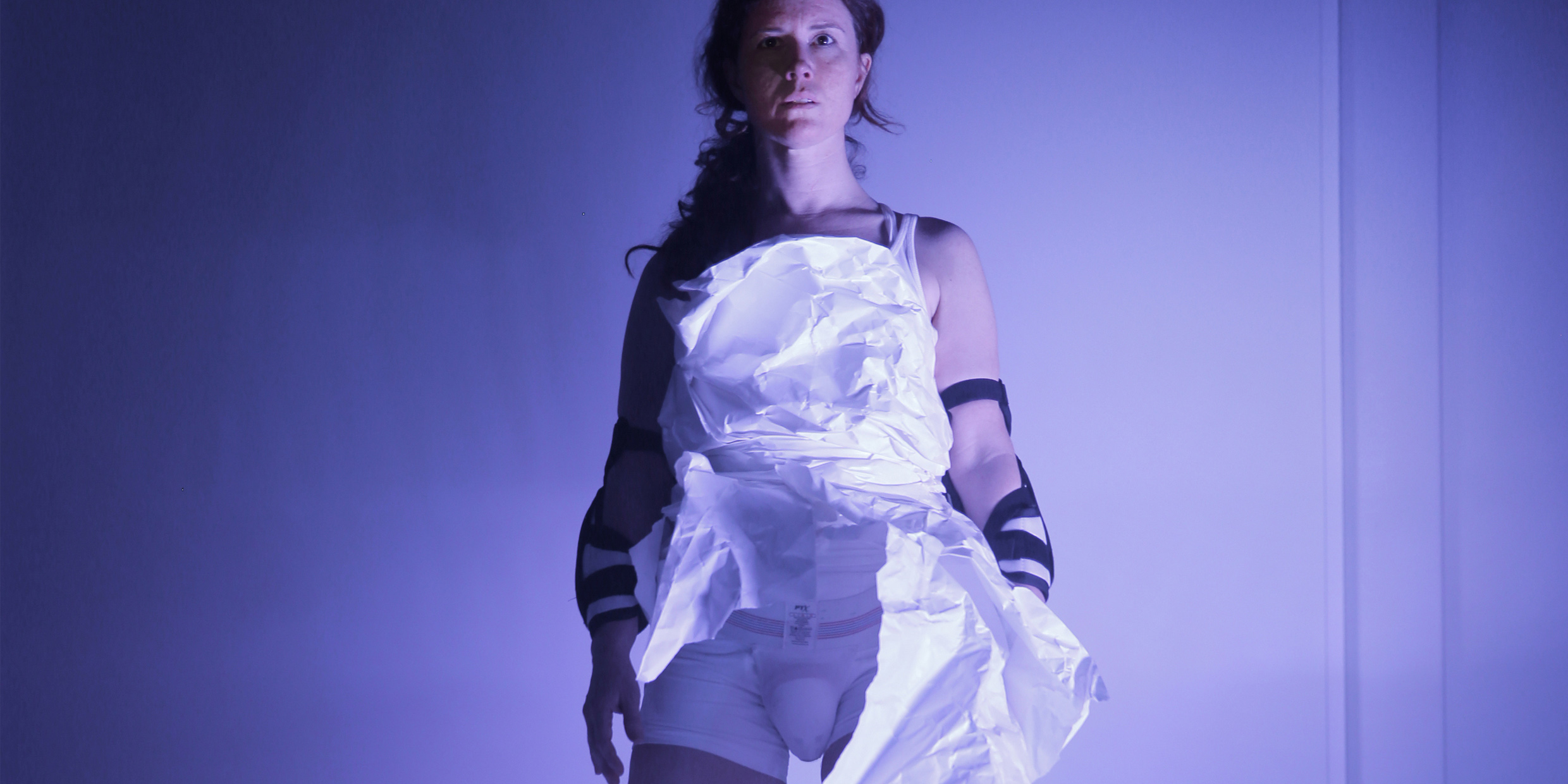 Skirtpower
Skirtpower is a study on forbidden bodies and movements in skirt, about sexuality and power.
A skirt is a piece of fabric that dictates how I may and can move towards you or towards someone else or towards no one at all. Girl's skirt, pencil skirt, kilt, wedding dress. Piece of skirt. A pleated skirt, a raised eyebrow, a wrinkled forehead.
You can walk around in the city or sleep in a skirt if you want to. Or cry, go to a singalong or go to bed with someone in a skirt. I think that's totally fine. You can be a real man in skirt. And wear your body like a wet and shiny armor, I think that's totally fine. You can be a brilliant white merengue, in layers of tulle and gauze.
I will be your first crush.
"I want to talk about the skirt as an ambiguous symbol of our society's view on our bodies. About different codes for masculinity and femininity and expressions of sexuality. That the skirt, throughout history, has been a garment communicating masculinity and power. From pharaohs, religious leaders, military, kings and rock icons, but how today it's so clearly a feminine garment. I want to talk about how the skirt choreographs our bodies, but also about our gaze on those who wear it. About the power it holds to take place, limit, expose and hide. And the desire to choreograph the skirt." – Carl Olof Berg, choreographer
Skirtpower premieres on April 28 at Vitlycke – Centre for Performing Arts. Purchase tickets for the premiere here!
Carl Olof Berg
Carl Olof works with themes like masculinity and prestige. He works with the voice, with eye contact, intimacy, singing and with a narrative tradition in his artistic method, often based in gender construction, queer activism and feminist theory. In his work as choreographer he uses aesthetics and bodily practices from dance, theatre, pop music, opera and fine arts.
www.carlolofberg.com
Lisen Rylander Löve
Lisen is an internationally established musician and composer from Gothenburg, working in the fields of jazz, electronica and sound art. She has developed a personal sound where she blends acoustic instruments like saxophone and voice with live electronics, creating her own unique sound worlds. Lisen has written the music for Skirtpower and performs live on stage as part of the piece.
Tove Berglund
Costume and lighting design was created by Tove Berglund. Tove graduated from Stockholm Academy of Dramatic Arts 2013. During the past ten years she has worked with costume design for dance, theater, opera and photography. In her work she often explores the conventions of present hierarchies, gender and
"good taste".
www.cargocollective.com/toveberglund
Matt Lambert
The masks used in the piece are created by American artist Matt Lambert. Lambert holds a Masters in Metalsmithing and academic degrees and notations in Psychology, Art History and American Studies. Lambert's work often looks at the blurring of systems and hegemonic scales and binaries, often combining various processes to create hybrid and chimerical forms relating to the body.
www.mattlambertstudio.com
Information
Artistic Director
Veera Suvalo Grimberg
Choreography
Carl Olof Berg
Dancers
Emilia Wärff
Izabell Makiela
Aristide Rontini
Music
Lisen Rylander Löve
Lighting design and Costume
Tove Berglund
Masks
Matt Lambert
Photo
Patrik Gunnar Helin
Technician
Johann Nordqvist
Production
Producentbyrån
Contact
info@danskompanietspinn.se
Trailer