[:sv]I veckan händer det spännande saker för Spinn! Den nya soloföreställningen Denna sida upp avslutar residenset på Landvetters kulturhus och bjuder in till en öppen repetition. Nu på söndag kommer också Veera Suvalo Grimberg och Ida Häggström hålla i en workshop på Dansfabriken i Huskvarna. Workshopen är en förmiddag fylld av dans, kunskap och inspiration och görs i samarbete med ShareMusic & Performing Arts. Läs mer om workshopen i vårt kalendarium.
Är du nyfiken på att komma på den öppna repetitionen av Denna sida upp? Tveka då inte att komma! Repetionen på fredagen är ett unikt tillfälle att få inblick i föreställningen som har premiär nu i vår. Mer information om speldatum och biljettsläpp för premiären kommer inom kort.
Välkommen!
Datum och tid: 13/1 kl.13.00
Plats: Landvetters Kulturhus
Kontakt på plats: Veera Suvalo Grimberg, 0706483313
Var gärna på plats en stund innan.
Denna sida upp
Dansaren och formgivaren Emilia Wärff har i ett nära samarbete med kompositören och musikern Anna Gustavsson skapat ett verk om välviljan, begränsningarna, lyxen, svenskheten och tryggheten. Sist men inte minst snabbservicen och skoskyddet. Föreställningen på Antidiskrimineringsbyråns 10 års jubileum är en förhandsvisning/work in progress och
planerar att visas i sin helhet med premiär i februari 2023. Fotot på omslaget är en repetitionsbild.
Komposition och musik: Anna Gustavsson
Koreografi: Emilia Wärff
Dans: Emilia Wärff
Produktion: Danskompaniet Spinn och Producentbyrån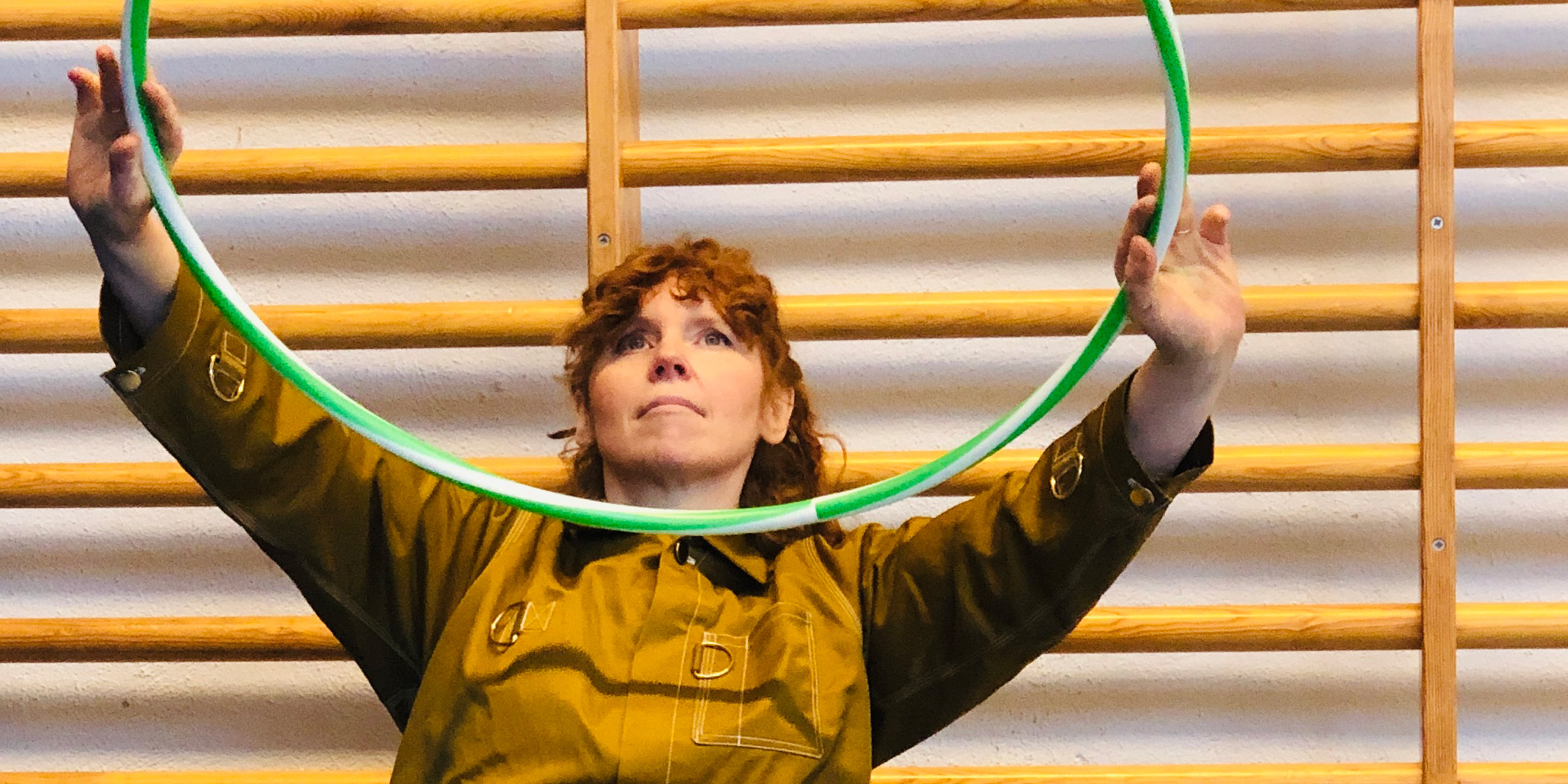 [:en]This week exciting things are happening for Spinn! The new solo performance Denna sida upp ends the residency at Landvetters Kulturhus and invites you to an open rehearsal. This Sunday, Veera Suvalo Grimberg and Ida Häggström will also hold a workshop at Dansfabriken in Huskvarna. The workshop is a morning filled with dance, knowledge exchange and inspiration and is done in collaboration with ShareMusic & Performing Arts. Read more about the workshop in our calendar.
Are you curious to come to the open rehearsal of Denna sida upp? Then don't hesitate to come! The rehearsal on Friday is a unique opportunity to get an insight into the performance, which premieres this spring. More information about date and ticket release to the premier will follow shortly.
Welcome!
Date and time: 13/1 at 13.00
Location: Landvetters Kulturhus
Contact on site: Veera Suvalo Grimberg, +46 706483313
Please be there a while before.
The dancer and designer Emilia Wärff has, in close collaboration with the composer and musician Anna Gustavsson, created a work about benevolence, limitations, luxury, Swedishness and security. Last but not least, the fast service and shoe protection. The performance at Antidiskrimineringsbyrån's 10-year anniversary is a preview/work in progress and plans to be shown in its entirety with a premiere in February 2023. The photo is a rehearsal photo.
Composition and music: Anna Gustavsson
Choreography: Emilia Wärff
Dance: Emilia Wärff
Production: Danskompaniet Spinn and Producentbyrån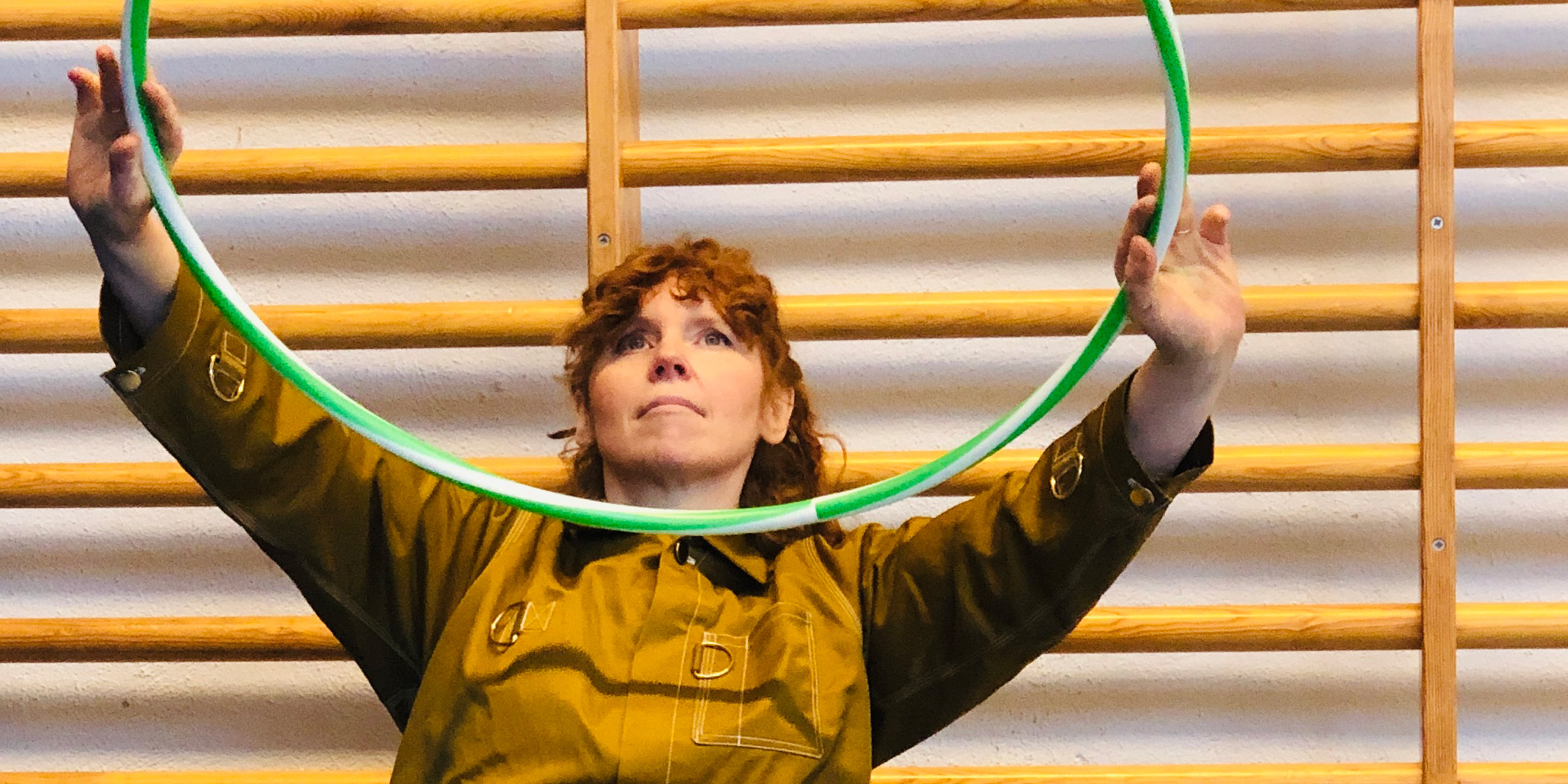 [:]