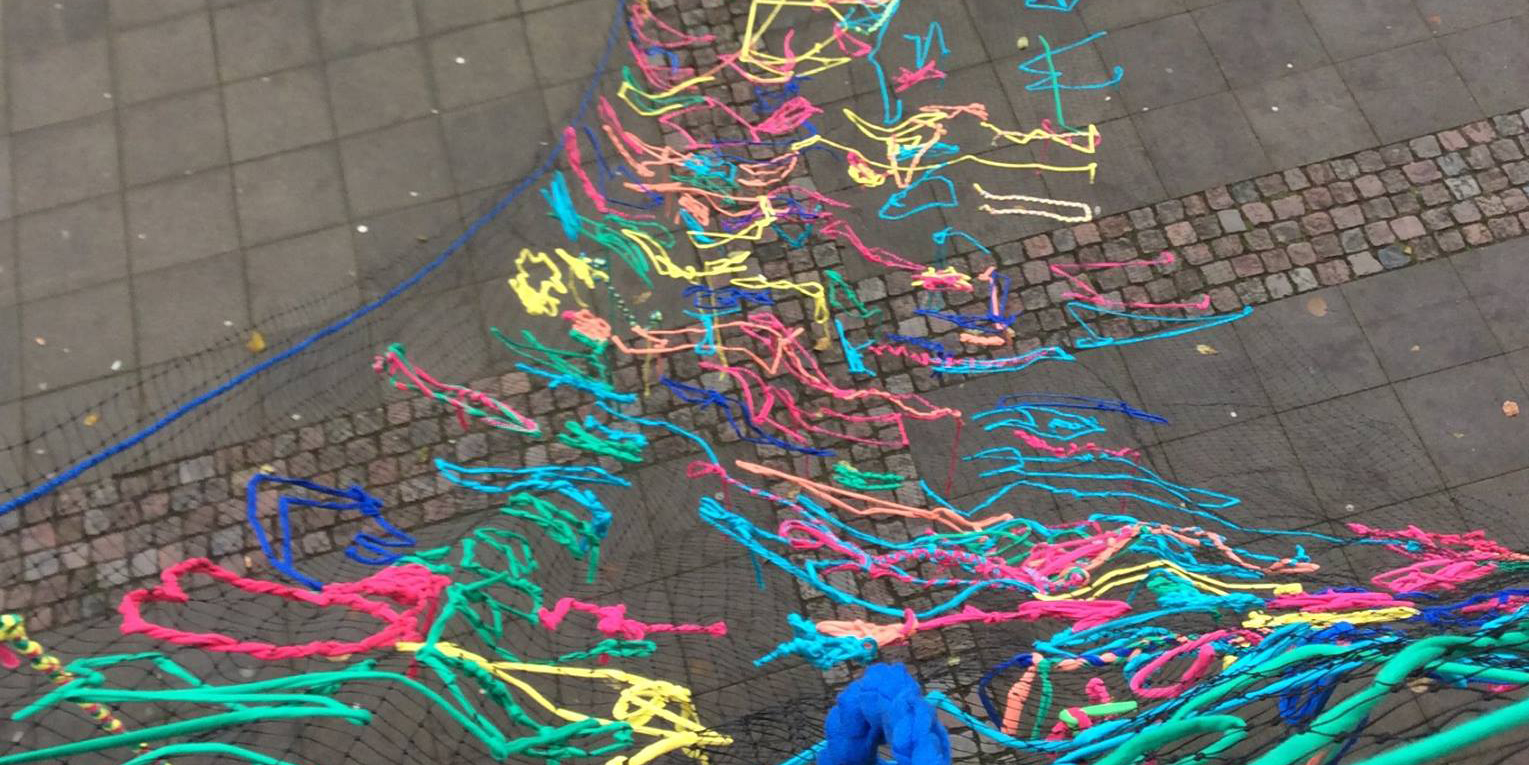 Hislingan
Hislingan is a project aiming at developing functional and inspirational methods that enable Kulturskolan (the local culture school) to collaborate with local special needs schools in order to work more inclusively with students who have disabilities.
The starting point for the work with Hislingan is the Spinn workshop Virkhall that was developed by Dancer Billie Hammarberg and Artist Berith Stennabb. Every school has approximately four visits from Spinn during Spring 2018. Spinn guides the groups through creative work, using both workshops and concrete tools, which the participants can then use in their own pedagogic practice. In addition to this, the project also features the performance Cryptic Gymnastics as an artistic element. Dancers Emilia Wärff and Soledad Howe will also work with the students, using everyone is equal as the starting point.
Hislingan was initiated by Hisingens Kulturskola (Hisingen's Culture School). The staff felt they were unable to suitably reach students with a variety of disabilities. Therefore, they wanted to equip their teachers with better tools in order to reach a broader range of students. The ambition with this project is that the methods it generates can then be available to other teachers, both in other culture and special needs schools. The project is documented by filmmaker Astrid Askberger, and will result in one or two short films.
Hislingan had an early start on November 28th 2017 and ends with a grand closing party on March 28th when the results of the project will be presented. Participating schools are Lindholmen Grundsärskola, Snäckebergets skola and Torslandaskolan Särskola. Hislingan is carried out with generous support from Hisingens Kulturskola.
Information
Hislingan is about developing functional and inspiring methods on how culture schools, in collaboration with local special schools, can work inclusive with students with disabilities. The project spans November 28 2017 – March 28 2018.
Hislingan is carried out with generous support from Hisingens Kulturskola