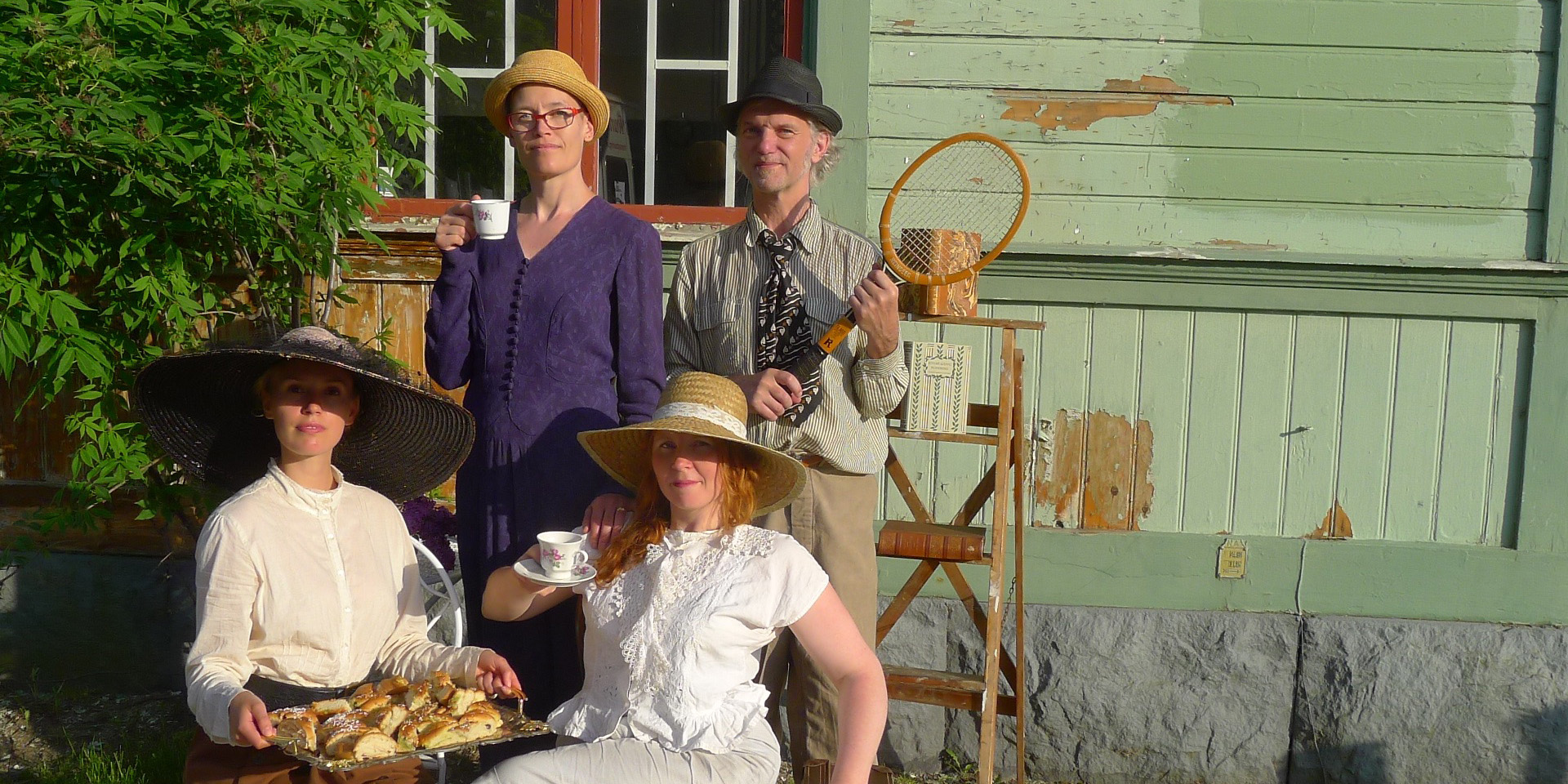 Tidslösa
Come waste your time!
During 2016, Spinn worked with the community project Tidslösa, initiated by and in collaboration with Scenkonst Sörmland. During four weeks spread out over spring and autumn 2016, Spinn met people of all ages and with different backgrounds at a number of places in Sörmland. The idea was to collect stories which would then be re-interpreted artistically by the dancers along with local participants.
During the first phase, Spinn traveled through Sörmland in a mini bus talking to people and treating them to coffee and pastry in Eskilstuna and Nyköping. In connection to this there were also dance workshops. In Tidslösa, a number of local associations and organizations such as Grunden, Mötesplats Underhund, Palatzet Skiftinge, Biblioteket and Ny-fiket in Nyköping collaborated. Here we collected stories, big and small. Life stories, and every day follies. Stories about ice cream boats, Greece and epilepsy. About picking berries, about grandma's almond cookies and about Västerbotten.
A selection of the collected stories were then developed throughout autumn when Spinn revisited Eskilstuna and Nyköping in October, along with dancer Billie Hammarberg from SpinnUnga and artist Berith Stennabb.
"Once again, Danskompaniet Spinn journeys through Sörmland and the world. From the mansions of the 1800's, via dancehall clubs in Kingston, to crochet working every-day people in Sweden 2016. The stories lead us forward, to and from places that perhaps only exist in memory, but that are still very real. We bring a suitcase full of stories and thoughts. But what do you have in your suitcase, and what's on your mind?"
Also during this part of the project, Spinn hosted movement and dance workshops and also invited the people they met to the dance parties that would close the entire project in November.
"Join us when your stories and others' come to life on stage during this year's dance parties. There will be dancing, crocheting and stories, all in one big mess. Come and waste your time with us, and experience when the entire world comes together in Sörmland. Let's start the dancing!"
During the second half of November, Spinn was back in Sörmland to close the project with the dance parties. Together with some of the people who had participated in the workshops during the year, Spinn presented interpretations of the collected stories in movement, speech and music.
Images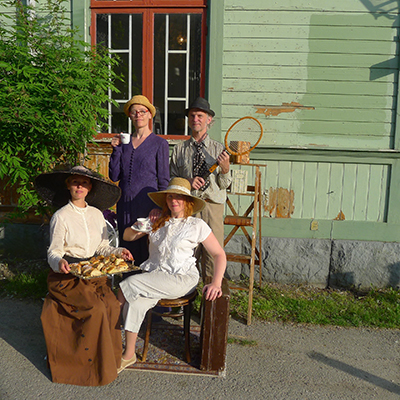 Information
Artistic Director
Veera Suvalo Grimberg
Dancers
Emilia Wärff
Celia Bertzen
Billie Hammarberg
Berith Stennabb
Scenography and music
Berith Stennabb
Scenography
Johann Nordqvist
Technician
Johann Nordqvist
Producer
Scenkonst Sörmland
Producentbyrån
Contact
info@danskompanietspinn.se