[:sv]Spinn har fått två nytillskott i höst och det vill vi såklart lyfta så att vi får lära känna vilka det är! Först ut är Spinns nya dansare, Ida Häggström.
2016 började Ida i SpinnUnga där hon snabbt blev en tongivande dansare. 2019 började hon som en av scenkonstnärerna i scenkonstensemblen Konstra som består av unga konstnärer med och utan funktionsvariationer. Under 2021 gjorde hon praktik på Regionteater Väst i samarbete med Språng, där hon fick prova en roll i föreställningen Utflykten. Sedan augusti 2022 är Ida anställd dansare i Spinn. Hennes första roll i kompaniet är som karaktären Slange i föreställningen Miramos, en roll hon delar med Felicia Sparrström. Som dansare har hon provat på många olika dansstilar, allt från nutida dans till hip hop och breakdance.
Hej Ida! Vad är dans för dig?
Glädje! Släppa egna tankar!
Berätta hur det kom sig att du började dansa.
När jag var 12 år började jag dansa med Anna Emilsson på Kannebäckskolan. Jag tyckte det var roligt; " kände att det var min grej "! Jag ville utforska vidare, så då gjorde jag det!
Vad inspirerar dig till att arbeta med scenkonst?
Det är inspirerande att möta publiken. Det är också inspirerande att jobba med/möta barn i dansen i olika kurser och workshops!
Och sist – vilken låt lyssnar du mest på just nu?
Jag lyssnar på allt – gott och blandat – men aldrig hårdrock.
Tack för intervjun Ida vi är så glad över att du är med oss i Spinn!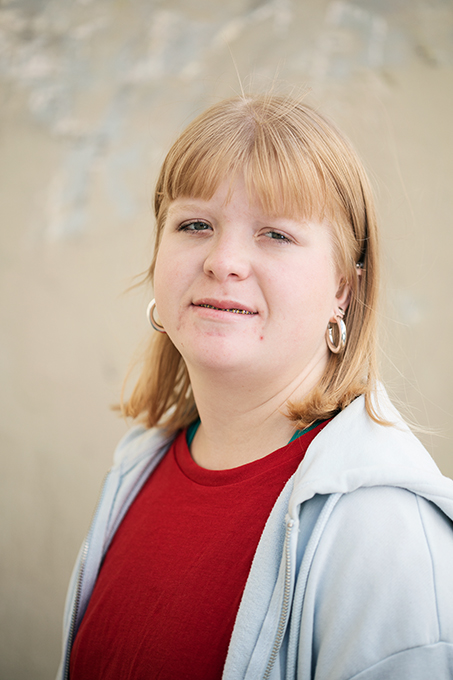 [:en]Spinn has got two new co-workers this autumn and of course we want to highlight that so we can get to know who they are! First up is Spinn's new dancer, Ida Häggström.
In 2016, Ida joined SpinnUnga, where she quickly became an influential dancer. In 2019 she became one of the dancers in performing arts ensemble Konstra, which is made up of young artists with and without disabilities. During 2021 shew held an internship at Regionteater Väst in collaboration with Språng, where she tried out a part in the performance Utflykten. Since August 2022 Ida is employed as a dancer in Spinn. Her first part in the company is that of the character Slange in the performance Miramos, a part that she shares with Felicia Sparrström. As a dancer she has tried a variety of dance styles, ranging from contemporary dance to hip hop and breakdance.
Hi Ida! What is dance for you?
Happiness! Letting go of your thoughts!
Tell us why you started to dance, how it all started.
When I was 12 years old I started to dance with Anna Emilsson at Kannebäckskolan. I thought it was fun;"felt that this was my thingk"! I wanted to continue exploring, so that was what I did!
What do you think is inspiring about working with performing arts?
It is inspiring to meet the audience. It is also inspiring to work with/meet children in dance in different courses and workshops!
At last – what song are you listening to the most to right now?
I listen to everything – a mix of this and that – but never hard rock.
Thank you for the interview Ida, we are so happy to have you with us in Spinn!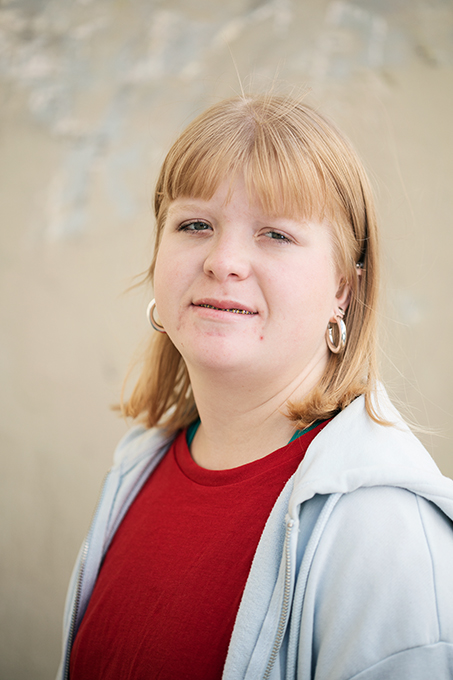 [:]