Saturday April 28th at 19.00 marks the premiere for Spinn's new production Skirtpower, choreographed by Stockholm based choreographer Carl Olof Berg and tickets are now available!
We've chosen to have the premiere of Skirtpower at Vitlycke – Centre for Performing Arts for the simple reason that last May, when the ensemble was there working, they fell head over heels in love with the place. And who can blame them really? Anyone who's been there know what we're talking about, and for those of you who are yet to visit: congratulations, you still have that sweet bon-bon left!
Tickets
Tickets cost 150 kr (without dance bus) or 250 kr (with dance bus) plus service charge. Tickets can be bought at Kulturpunkten.nu
where you can choose whether to purchase just the premiere ticket or the ticket including the bus fare.
Do you want to take the dance bus to Vitlycke?
We've rented a bus that departs from Hotel Post at Drottningtorget in Gothenburg at 16.00, stopping at Bohusläns Museum in Uddevalla at 17.00.
The bus arrives at Vitlycke at around 18.00 and then departs for Uddevalla and Gothenburg again at 21.00.
The bus is included in the price if you choose the ticket that includes the dance bus fro 250 kr. Please note that there is a limited capacity on the bus, so first come first served!
Arrangement for the evening
18.00 – mingle with some bubbles and some snacks
19.00 – performance
20.00 – post-show hangout
There will be drinks and some finger food available for purchase and we accept both cash and card!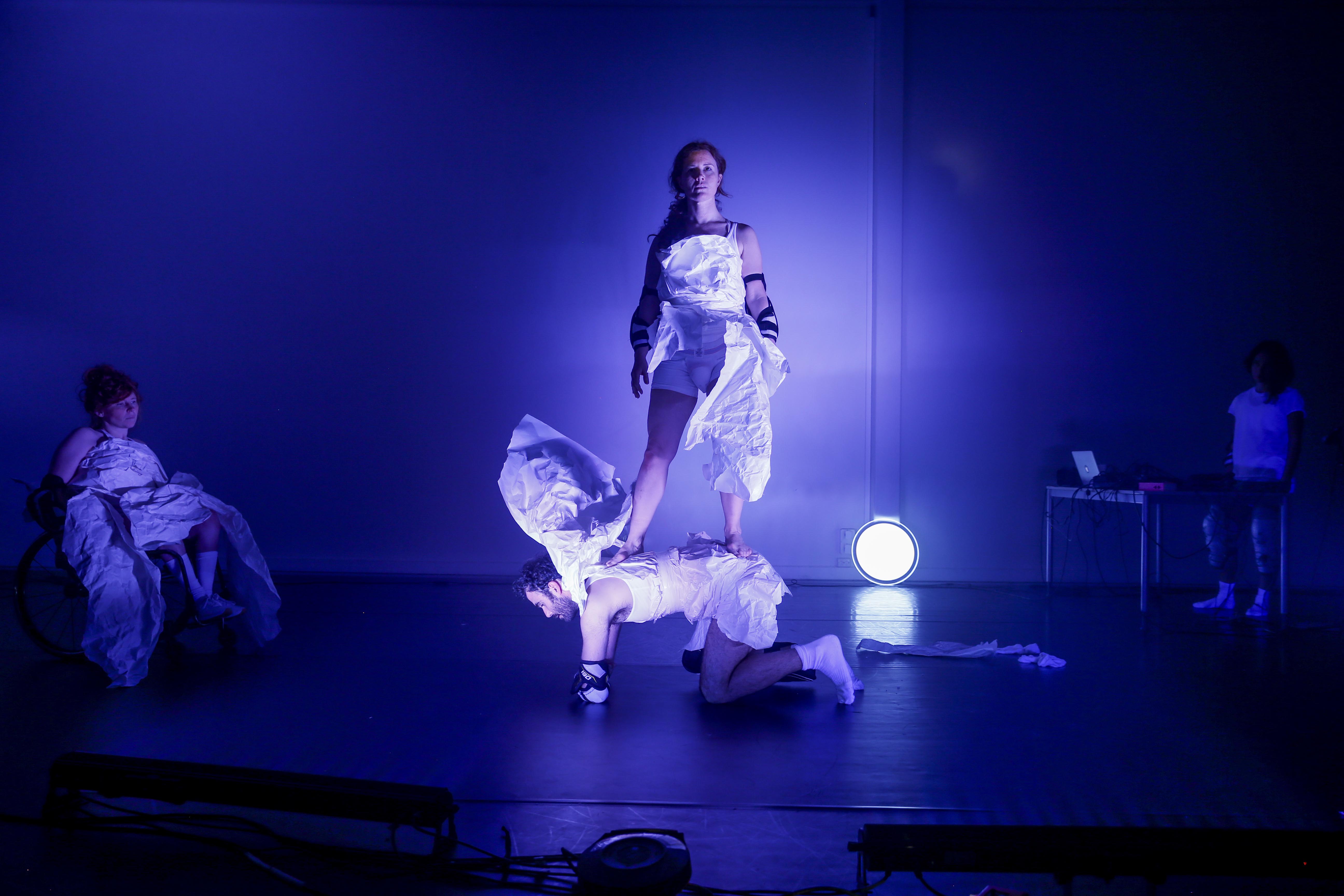 Skirtpower is a study on forbidden bodies and movements in skirt, about sexuality and power. The starting point for the performance is the notion of the skirt as an ambiguous symbol of our society's view on our bodies. About different codes for masculinity and femininity and expressions of sexuality. That the skirt, throughout history, has been a garment communicating masculinity and power, but how today it's so clearly a feminine garment.
"I want to talk about how the skirt choreographs our bodies, but also about our gaze on those who wear it. About the power it holds to take place, limit, expose and hide. And the desire to choreograph the skirt." – Carl Olof Berg, choreographer
The cast consist of Spinn's dancer Emilia Wärff, dancer Izabell Makiela and Italian dancer Aristide Rontini. The cast also consists of musician and composer Lisen Rylander Löve who has written the music and who is also performing live.
Click here to purchase your ticket.
Read more about the performance here.
Click here to watch the trailer for Skirtpower.