[:sv]Spinns konstnärliga ledare Veera Suvalo Grimberg medverkar i samtalet Universiell Scenkonst, 19 maj under årets Bibu i Helsingborg!
I Universell Scenkonst får vi ta del av hur arbetet med perspektiven kring Universell Scenkonst har gått till, dvs mer kultur för och av fler, inkludering och allas rätt till att både uppleva, utforska och utöva scenkonst. De vill berätta om hur nätverket startade och hur andra skulle kunna göra, och gärna lyssna på andra som har erfarenhet och tankar kring detta. Om vi delar kunskap blir den större!
Kom och lyssna på en presentation av Universell Scenkonst och ta del av några av de projekt som lever inom nätverket: produktionerna Vind Blås Mig!, Utflykten och Relaxed Performace.
Tid:13.30-14.30
Plats: Dunkers kulturhus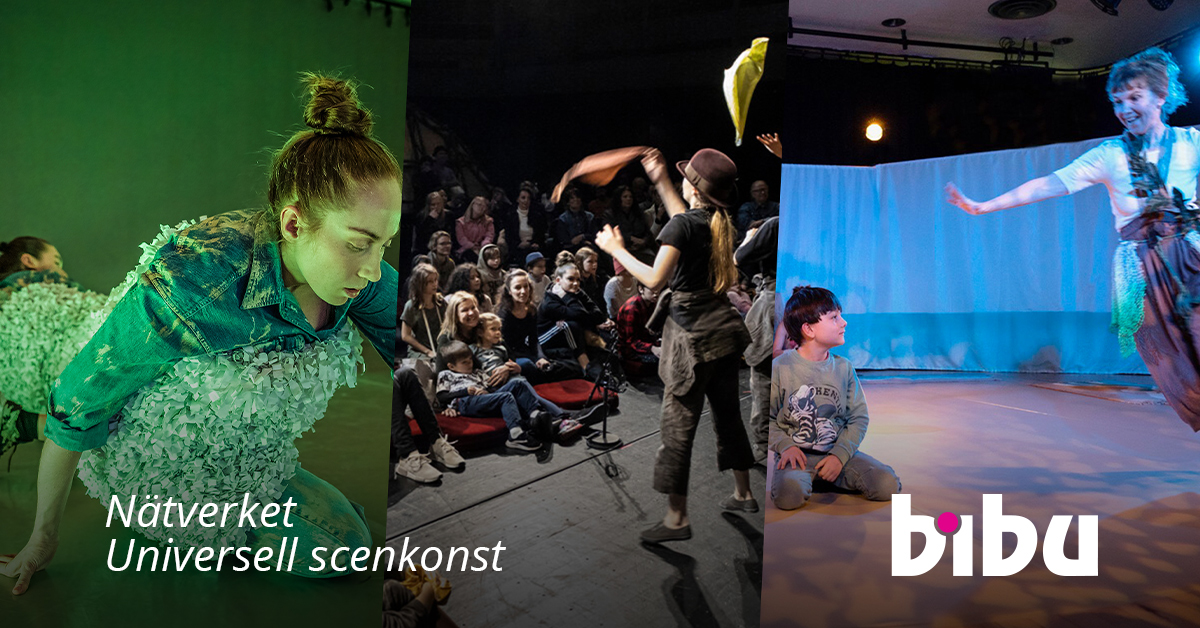 [:en]Spinn's artistic director Veera Suvalo Grimberg participates in the talk Universell Scenkonst, 19 May during this year's Bibu in Helsingborg!
In Universell Scenkonst, we get to take part in how the work with the perspectives around Universell Scenkonst has gone, viz more culture for and by more people, inclusion and everyone's right to both experiences, explore and practice performing arts. They want to talk about how the network started and how others could do, and feel free to listen to others who have experience and thoughts about this. If we share knowledge, it will be bigger!
Come and listen to a presentation of Universal Performing Arts and take part in some of the projects that live within the network: the productions Vind Blås Mig!, Utflykten and Relaxed Performace.
Time: 13.30-14.30
Location: Dunkers kulturhus
Read more about the seminar here.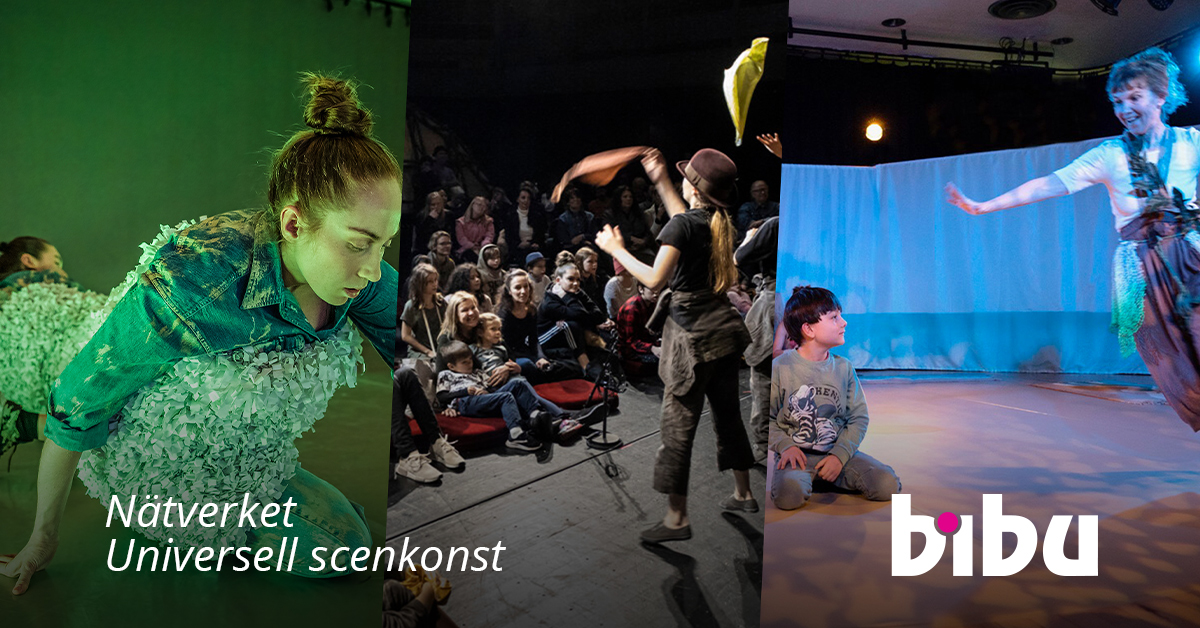 [:]