[:sv]På söndag 12 juni är det äntligen dags för urpremiären av föreställningen Poetissan i Aarevaara – Paradisets barn på Acusticum i Piteå! Föreställningen börjar kl 12.00 och är en del av Festspelen i Piteå. Spinns dansare Veera Suvalo Grimberg, Hannah Carlsson och Britta Kangas medverkar på scen tillsammans med en stor orkester och sångsolister. Poetissan spelas av multikonstnären Carina Henriksson som även varit med och skrivit manus.
Du kan boka din biljett här! Biljetten gäller för hela festivalen som pågår 11-16 juni. Passa på att säkra din biljett och ta del av dans, konserter och andra spännande evenemang!
I föreställningen som har världspremiär under Festspelens 40-årsjubileum möts drygt 50 scenkonstnärer med kopplingar till norra Sverige för att bryta tystnaden kring en skambelagd och mörkare del av den norrbottniska historien.
Scenkonstproduktionen är den andra föreställningen som visas i satsningen "Scenkonst från norr" som gör regional scenkonst tillgänglig för fler genom att erbjuda digitala livesändningar till fysisk och digital publik i de norra länen i samarbete med Folkets Hus och Parker samt Riksteatern Norra.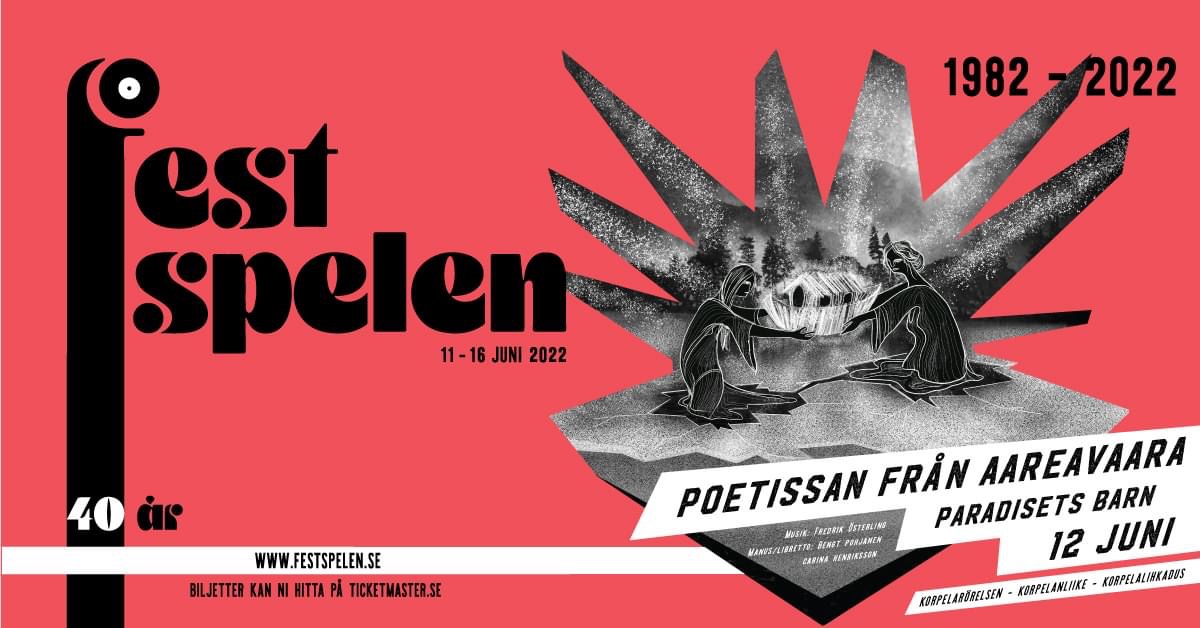 [:en]On Sunday 12 June, it's time for the world premiere of the performance Poetissan in Aarevaara – Paradisets barn at Acusticum in Piteå! The performance starts at 12.00 and is part of Festspelen in Piteå.Spinn's dancers Veera Suvalo Grimberg, Hannah Carlsson and Britta Kangas participate on stage together with a large orchestra and vocal soloists. The poet is played by the multi-artist Carina Henriksson, who has also been involved with writing the script.
You can book your ticket here! The ticket is valid for the entire festival which takes place 11-16 June. Take the opportunity to secure your ticket and take part in concerts with well known artists and other exciting events!
In the performance, which has its world premiere during the Festival's 40th anniversary, more than 50 performing artists with connections to northern Sweden meet to break the silence around a shameful and darker part of Norrbotten's history.
Performing arts production is the second performance shown in the initiative "Performing arts from the north" which makes regional performing arts accessible to more people by offering digital live broadcasts to physical and digital audiences in the northern counties in collaboration with Folkets Hus och Parker and Riksteatern Norra.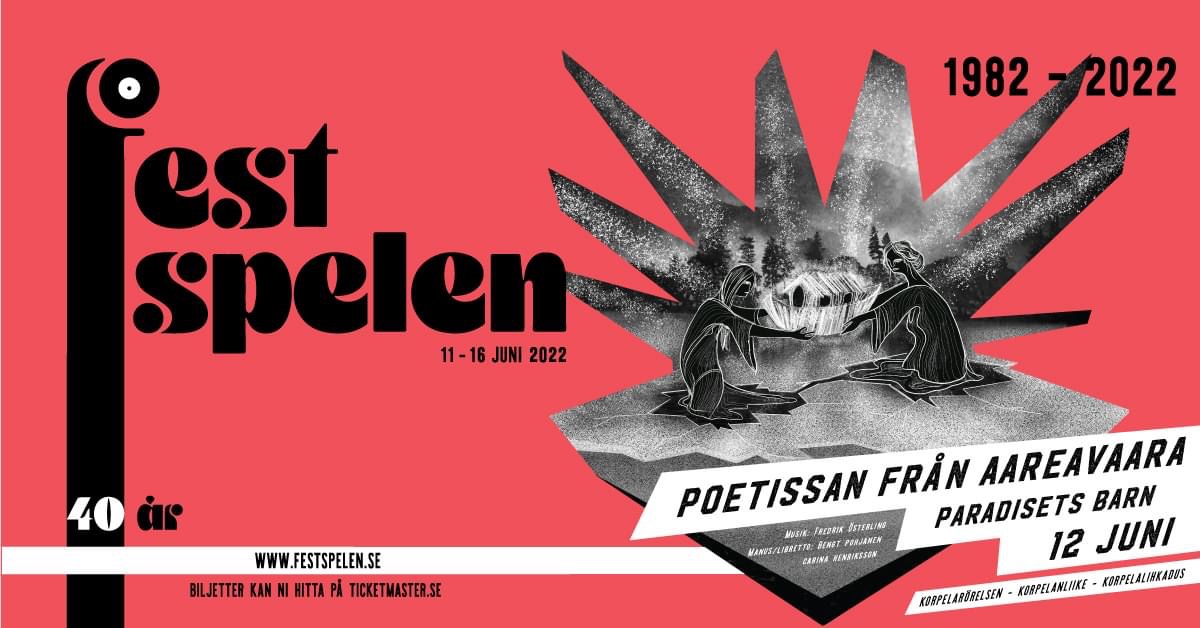 [:]