It is now official that the premiere of our new duet Hannah Felicia take place at Kungsbacka Teater, Thursday October 29 at 18.00 and that the tickets are now available!
At the end of June/beginning of July we had a residency at the theater through Rum för Dans, and we were met with such warmth during our stay. This of course means that it's extra fun to return and have our premiere there.
Tickets
Tickets will go live on Friday October 2nd at 10.00. The ticket prize is 120 sek.
Due to current circumstances, there will be a limited amount of seats, so it's first come first served.
Click here to book your ticket!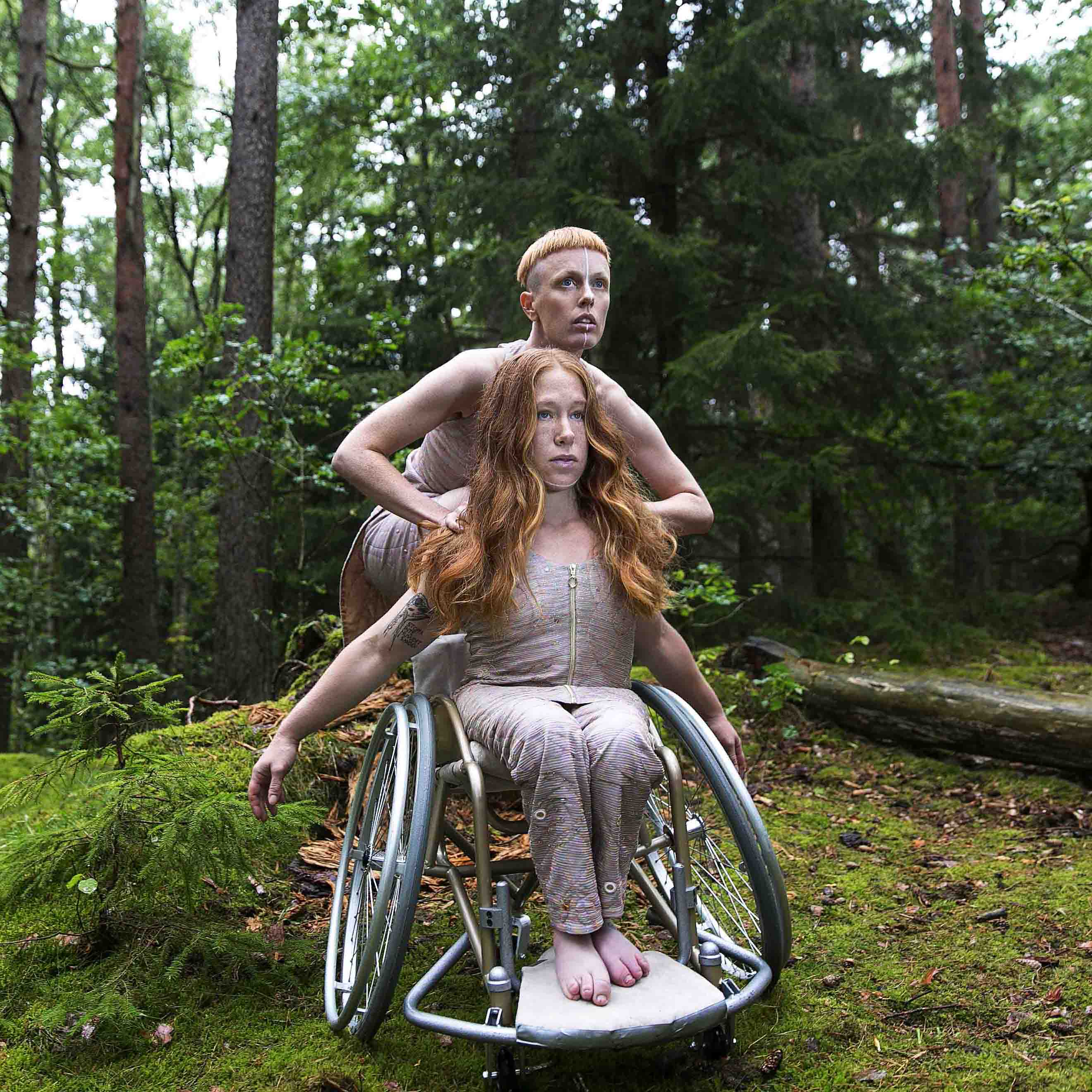 Hannah Felicia is about sisterhood and the relationship between two people. Or are we perhaps merely seeing two sides of the same person? That longs to be seen, accepted and loved.
Choreographer Lára Stefánsdóttir often uses the dancers own conditions as the starting point. During several years, she was artistic director and choreographer for Iceland Dance Company, and she has also been awarded several prizes for her own works. The music for Hannah Felicia has been created by Icelandic composer Högni Egilsson, who a.o. has released music on celebrated record label Erased Tapes.
The duet feature Spinn's dancers Hannah Karlsson and Felicia Sparrström. The costume design is created by Charlotte von Weissenberg and lighting design by Jonathan Fischhaber.
The performance is approx. 30 min long.