[:sv]Det har varit många spännande, nya och etablerade projekt som florerat den här hösten! Innan vi tar lite julledigt blickar vi tillbaka på hösten som varit. Föreställningen Moby Dick har haft premiär, först i Italien och sedan i Sverige. Hannah Felicia medverkade i den norska festivalen Showbox och Miramos har varit på turné på skolor.
Spark Lab Vara
Vi kickade igång höstterminen genom att i augusti besöka Vara och Vara Konserthus. Spark Lab Vara var ett projekt som leddes av den svenska koreografen Rani Nair och filmskaparen Nadia Adame. Labbet i Vara var en hybrid mellan digitalt och fysiskt deltagande, med dansare från sju olika länder. Med i Spark-labbet var även online-samtalet So far, so good? som livestreamades på plats.
Miramos
I september besökte vi Piteå på en utbudsdag arrangerad av Dans i Nord. Miramos har fortsatt vara på turné under hösten i skolor runt om i Göteborg via KUBO. I september var det premiär för den inspelade syntolkningen av föreställningen på Världskulturmuseet i Göteborg.
Premiär av Moby Dick!
Vi plockade upp arbetet med Moby Dick och hade premiär den 5 september på den Italienska festivalen Oriente Occidente Dance Festival, i Rovereto. Moby Dick var en samproduktion med festivalen och Dansnät Sverige. Delar av föreställningen skapades under ett residens på Vara Konserthus våren 2021. I november hade föreställningen Sverigepremiär i Malmö på Skånes Dansteater!
Hannah Felicia
En annan föreställning som varit högaktuell under hösten är Hannah Felicia. Denna fina duett med dansarna Hannah Karlsson och Felicia Sparrström var i september iväg till Huddinge och nu senast den 3 december spelades två föreställningar i Oslo under festivalen Showbox. Något annat spännande var att Hannah Felicia i slutet av oktober medverkade på en dansstudiedag i Falkenberg!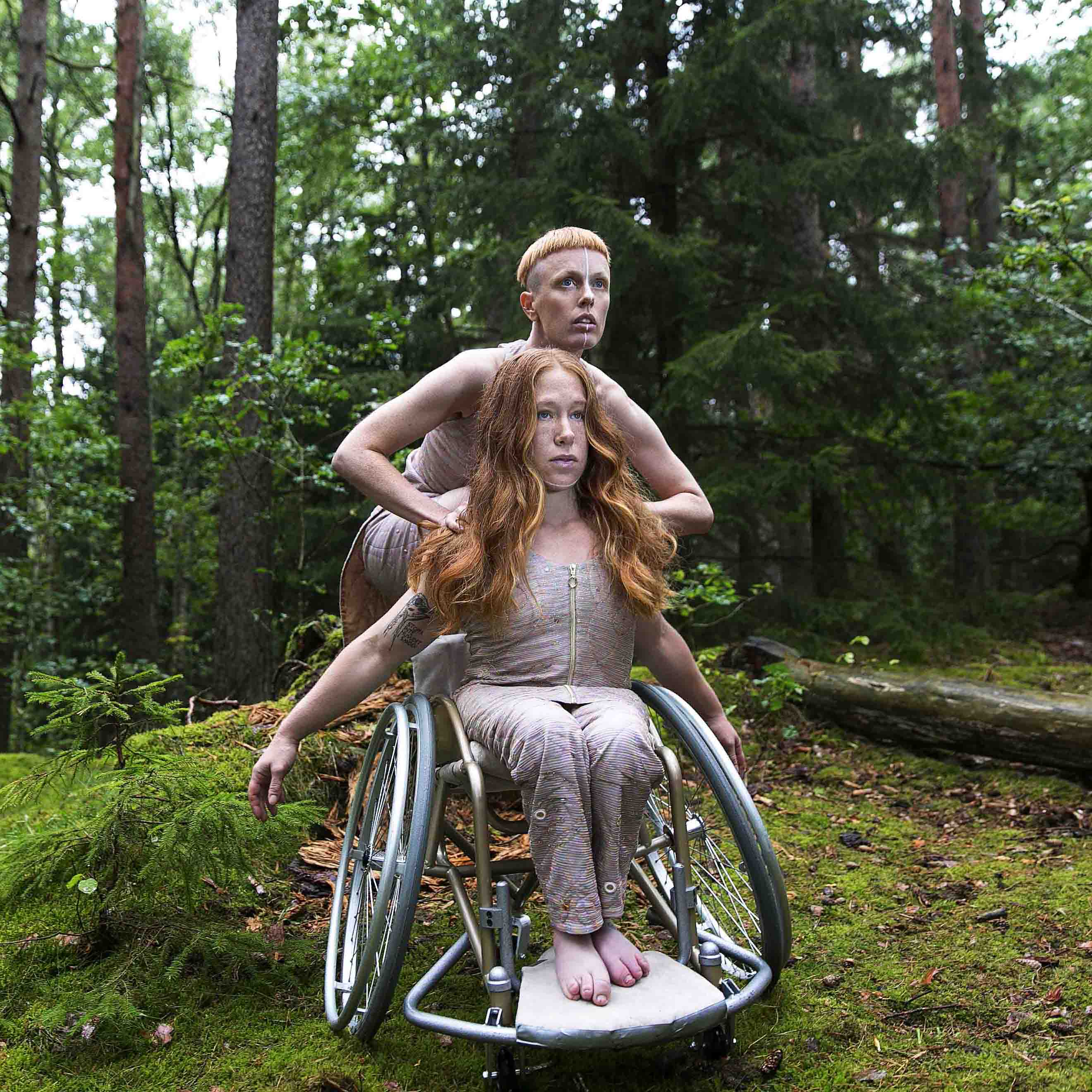 Vågade Vågor
Vi har under hösten fortsatt arbetet med workshop-konceptet Vågade Vågor och har bland annat varit i Kungälv. Workshopen bygger på att utifrån elevens egna förutsättningar skapa en trygg känsla där alla vågar våga på sitt eget sätt. [:en]It has been a lot of exciting, new and established projects that has flourished this fall! Before we take a holiday break, we look back at the fall that has been. The performance Moby Dick had it´s premier, first in Italy then in Sweden. Hannah Felicia participated in the Norwegian festival Showbox and Miramos has been on tour in schools.
Spark Lab Vara
We started the fall with a visit at Vara and Vara Konserthus. Spark Lab Vara was a project led by the Swedish choreographer Rani Nair and the filmmaker Nadia Adame. The lab in Vara was a hybrid between a digital and physical participation, with dancers from seven different countries. Also included in the Spark lab was the online talk So far, so good? which was live streamed on set.
Miramos
In September we visited Piteå on a showcase day arranged by Dans I Nord. Miramos has continued to tour this fall, in schools around Gothenburg through KUBO. In September, there was a premier of the recorded audio description of the performance at Världskulturmuseet in Gothenburg.
Premiere of Moby Dick!
We picked up the work of the performance Moby Dick and premiered it the 5th of September at the Italian festival Oriente Occidente Dance Festival, in Rovereto. Moby Dick was a co-production with the festival and Dansnät Sverige. Parts of the performance were created during a resident in spring 2021, at Vara Konserthus. This November, the performance had Sweden-premier at Skånes Dansteater, in Malmö.
Hannah Felicia
Another current performance this fall, is Hannah Felicia. This beautiful duet with dancers Hannah Karlsson and Felicia Sparrström, performed this September in Huddinge and now recently in November, they where in Oslo during the Showbox festival. Hannah Felicia also participated at a dance study visit in Falkenberg, at the end of October!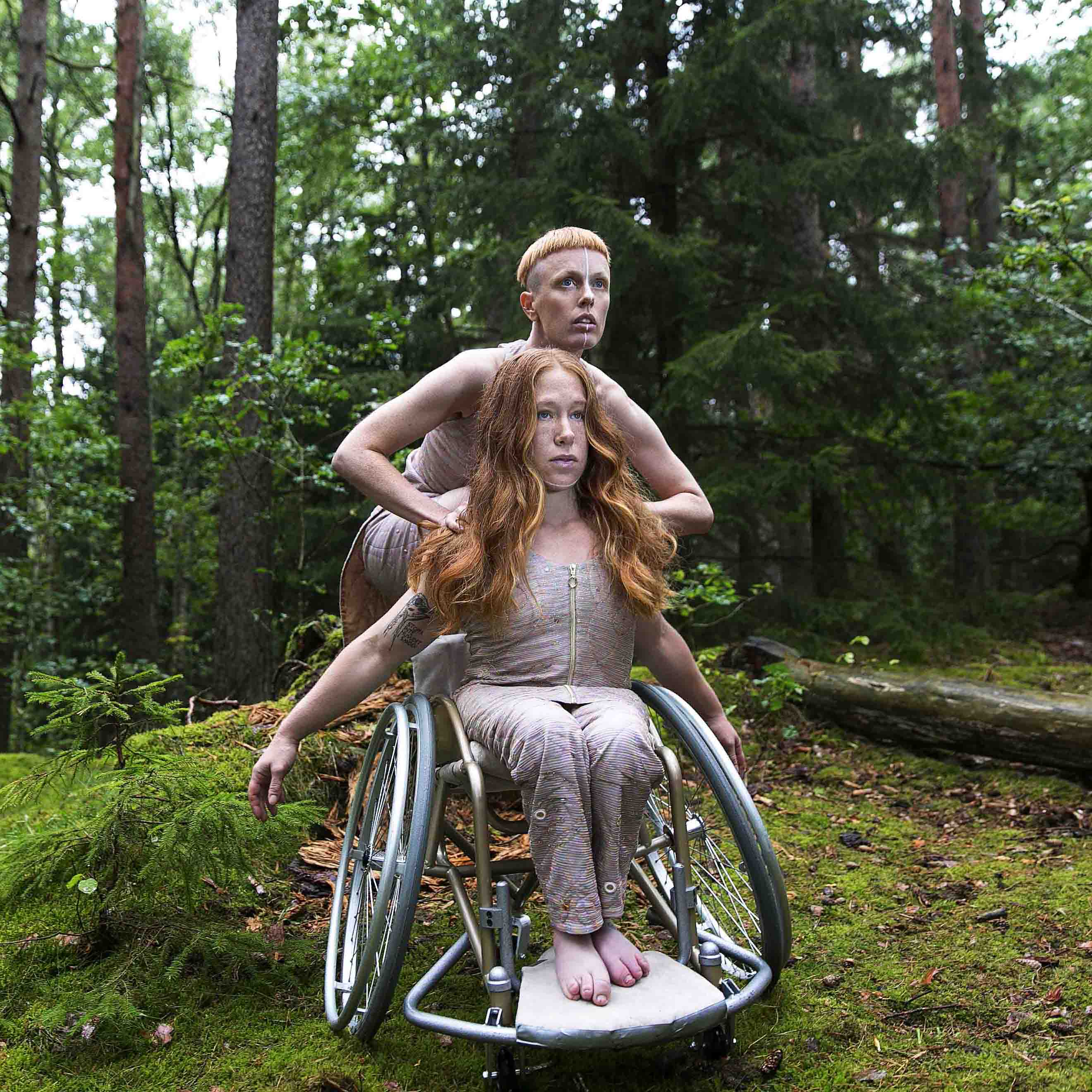 Vågade Vågor
We have during the fall, continued the workshop concept Vågade Vågor and have for instance been in Kungälv. The workshop is about building a comfortable feeling to create, according to the children's qualifications.[:]