Soon time for salty baths and itchy mosquito bites
Soon it´s time for a few weeks of vacation for us here at Spinn. Before we tackle salty baths, itchy mosquito bites and dreams with sweet and sour raspberry jam in the middle, we take a moment and look back at the past months.
What a spring we had! The dance company Spinn has toured with performances and workshops both internationally and at home. In addition, we have been involved in celebrating a 400-year-old. Perhaps we mostly remember the premiere of Spinn's new solo Denna sida upp – a performance about Swedish goodwill by Spinn's dancer Emilia Wärff at Ulricehamn's library on March 8. For those of you who missed the premiere, there will be a new chance to put on your premiere shoes on September 1. When Denna sida upp has its new premiere in the Kronhuset entrance in Gothenburg at 6 p.m. The performance is given in connection with Gothenburg's Culture Festival and admission is free. You can find more information here

Spinn's duet Hannah Felicia toured during spring and played both at festivals internationally and in Sweden. Most recently Hannah Felicia performed at HKD na Sušaku – scena in Rijeka in Croatia and at Freja Funkfestival in Jönköping.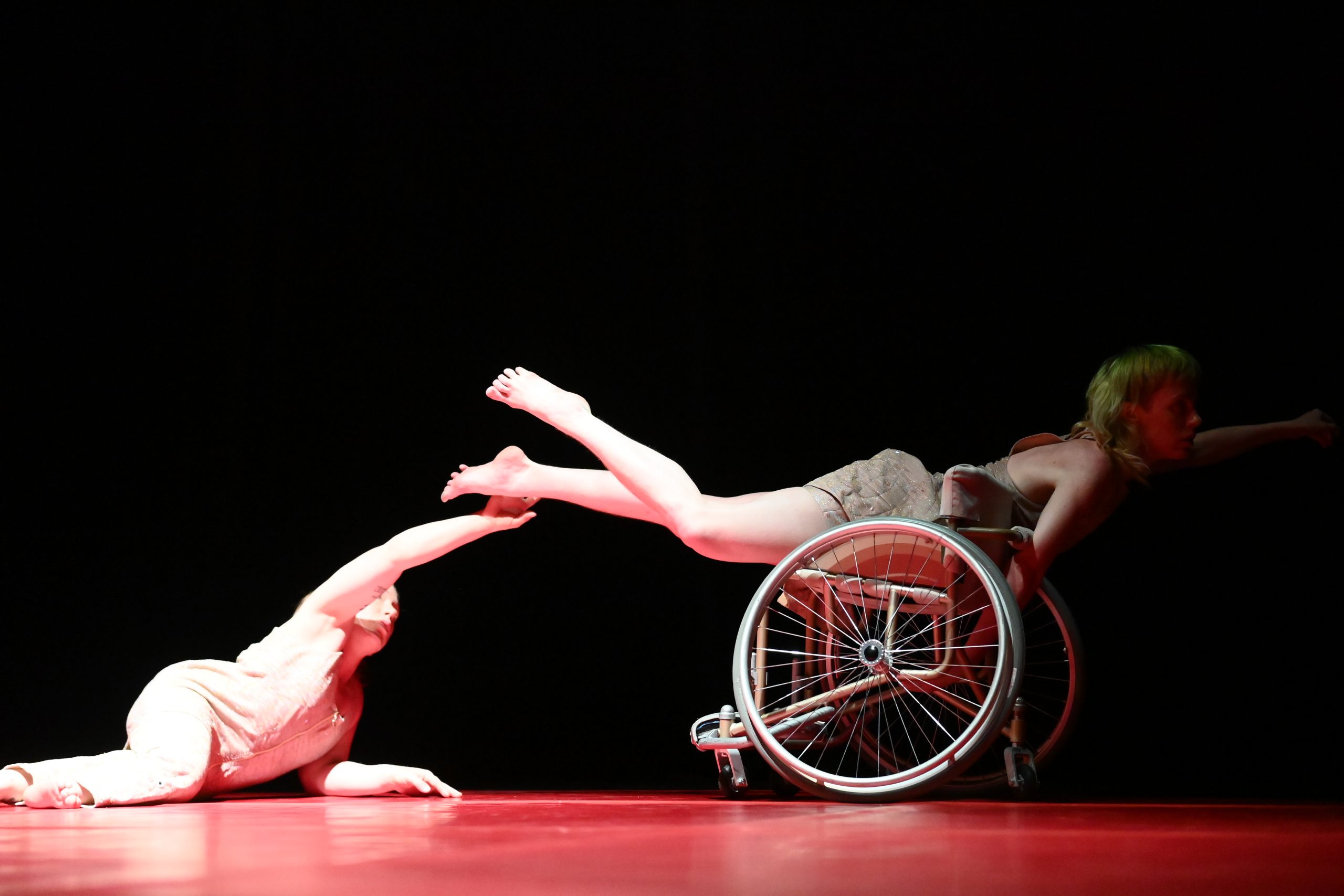 Miramos, Spinn's popular performance for the younger children has continued to meet children and adults during the spring, for example at Backa Folkets Hus and Dalheimers Hus in Gothenburg. Performances that have been arranged through Kubo in Gothenburg.
Spinn's dancers have also met children and young people in Kungälv and Falkenberg with the workshop Vågade vagor
The spring ended with a party as the City of Gothenburg turns 400 years old. The dance company Spinn was of course part of the celebration at the Rain Catwalk in Frihamnen June 3.
We wish you a nice summer!
See you again in August.