Is there really a good way of combining two such disparate artistic fields like crochet and Dancehall? Apparently so, because this is exactly what SpinnUnga dancer Billie Hammarberg and artist Berith Stennabb is doing in Spinn's latest workshop Virkhall that is being presented this week at Aeroseum, Angeredsgymnasiet and Spinnstudion in Gothenburg.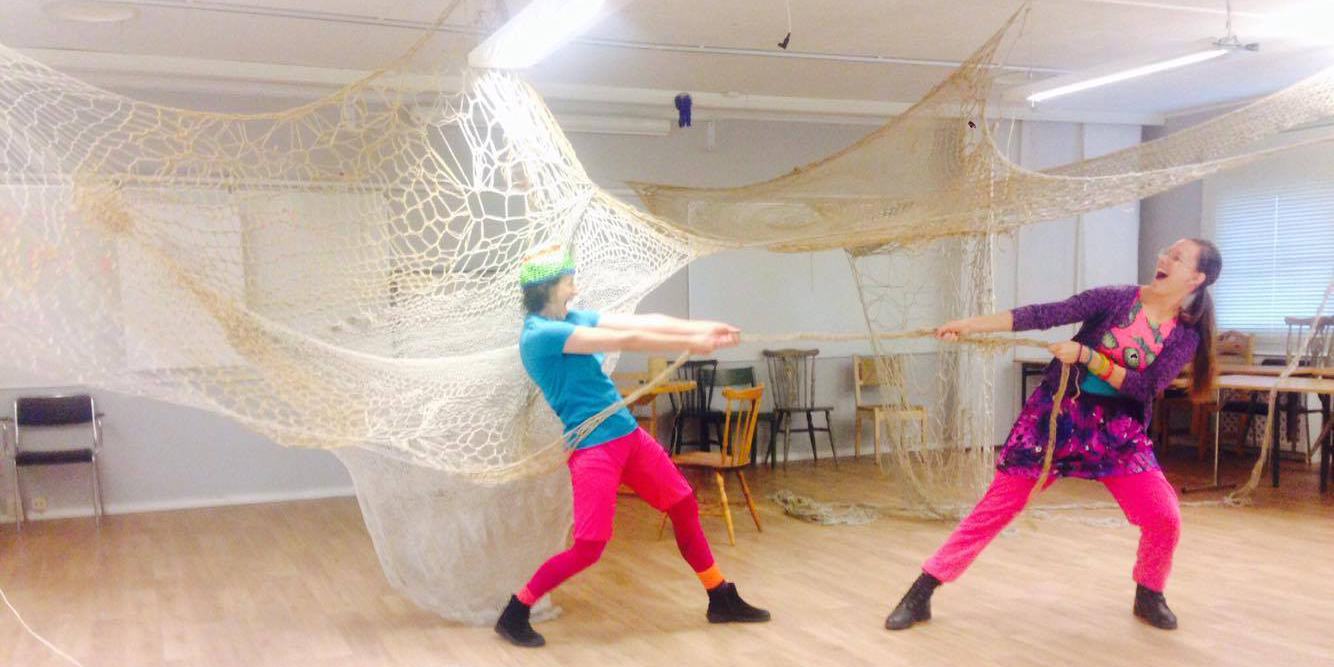 "A large crochet artwork hangs at the workshop space and the students all contribute so it grows even more. Everyone can leave an impression by crocheting, attaching colorful threads and recording their own voices. Can you crochet with your entire body? Together we find new ways in, we climb over and we shuffle under the large textile artwork. Stories big and small, life changing events and every day hilarities are collected. How can stories be told through movement? In a meeting between crocheting and Dancehall we explore and find new ways into story telling. Dancehall is a creative dance form, originally from Jamaica. A large portion of inspiration comes from everyday life."
The workshop Virkhall was developed in connection to the project Tidslösa that we did in Sörmland in collaboration with Scenkonst Sörmland during 2016. Read more about Virkhall here.