It has been an incredibly fun and intense spring for us in Spinn! Here are some of the things that we've been up to the last couple of months.
Performances
On February 10 we premiered our latest performance Gård av träd (Garden of Trees) at Folkteatern in Gothenburg. We would like to extend a massive thank you both to the Folkteatern staff and the audience who came and saw it. Gård av träd was also presented at the small stage at GöteborgsOperan on May 2 when Göteborgs stad arranged an inspiration day for people working with retired citizens.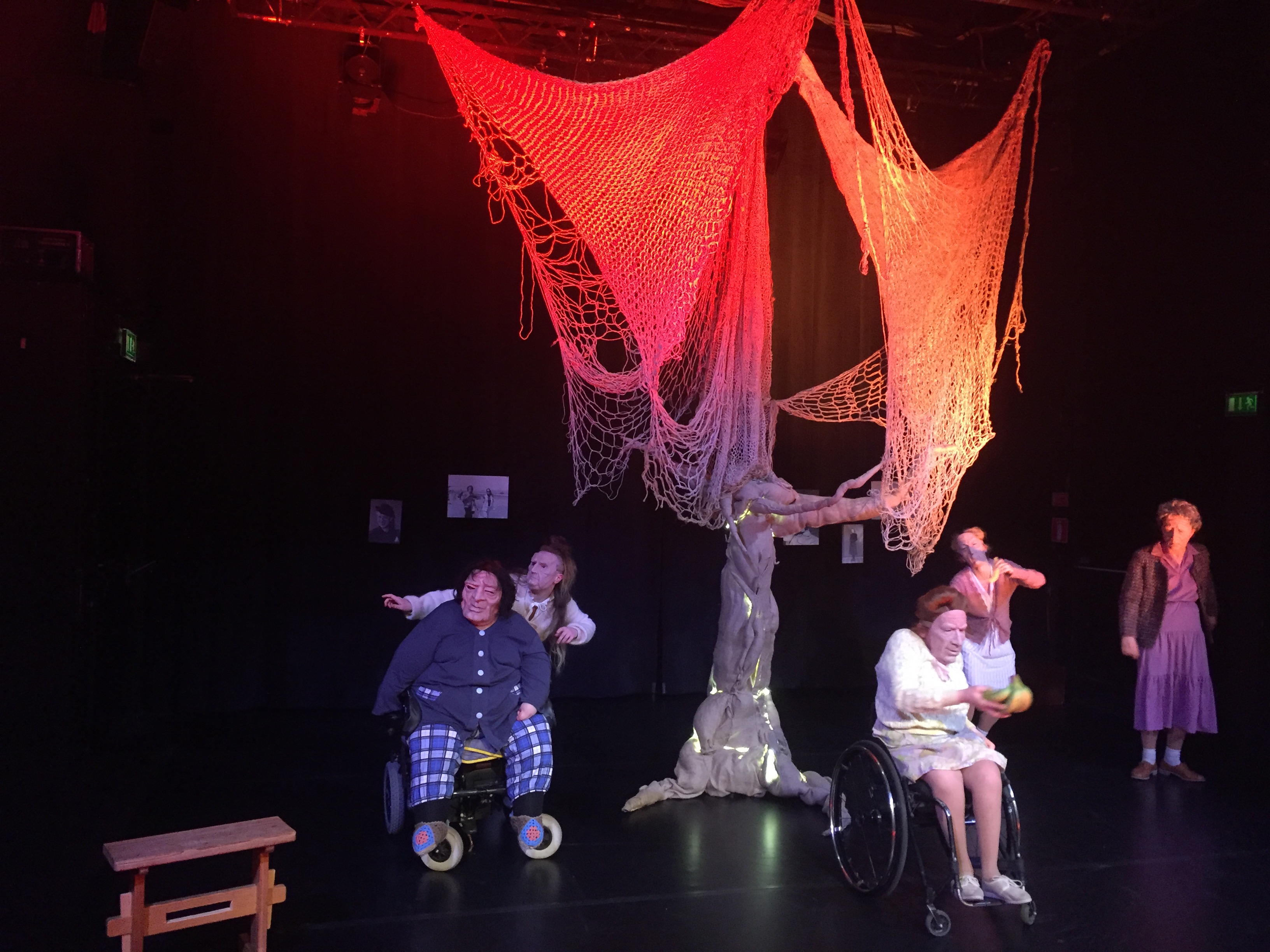 We also started work on our next performance Skirtpower choreographed by Carl Olof Berg and featuring music by Lisen Rylander Löve. Skirtpower will premiere in April next year, and more information will come during autumn.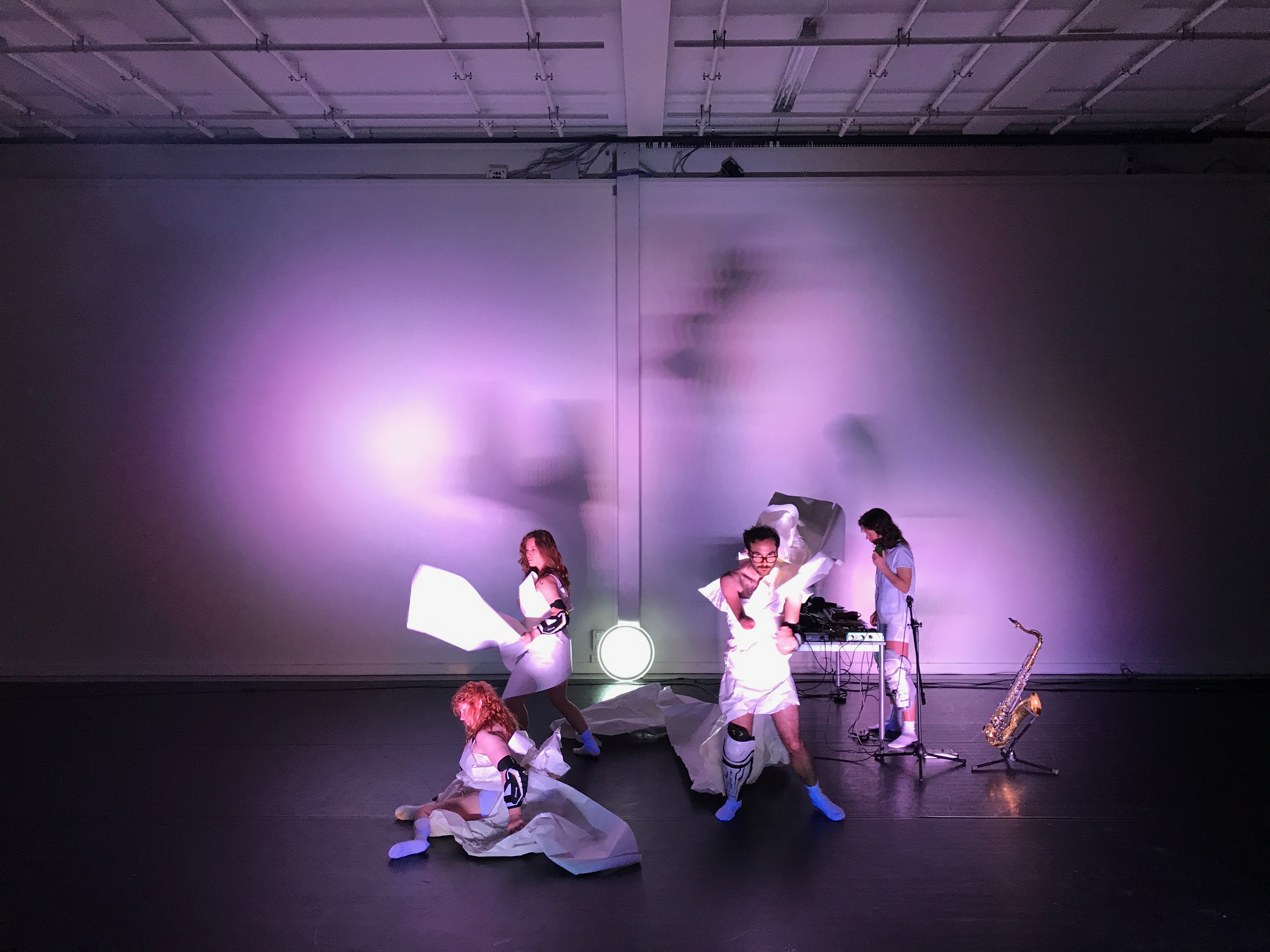 At the beginning of June, we visited Dance Week Festival in Zagreb to present Trippel. This was our first time in Croatia, but we hope to be back again at some point. We also presented a re-launch of Imagine in Mölnlycke, now with a smaller ensemble.
New web site
In April we launced our new and more accessible web site, and judging by from the feedback we have got so far, it seems to be working just the way we had hoped. It feels amazing to finally have a web site that is both more accessible and that looks great too!
Workshops
Along with Kulturakademin Trappan and Dansalliansen we invited English choreographer Fin Walker to host a three-day course at Spinnstudion. And as part of the EU project Moving Beyond Inclusion we visited Candoco Dance Company along with Producentbyrån and the other project partners. In June our Artistic Director Veera Suvalo Grimberg visited Archangelsk in Russia to hold a workshop along with Share Music & Performing Arts.
SpinnVäxa and SpinnUnga
Spring for SpinnUnga has been equally intense and exciting and they have now gone on a well-deserved summer break. SpinnUnga has, amongst other things, performed at GöteborgsOperan as the opening act for the dance competition Just Move It in a choreography by Anna Bergström, and inaugurated Badhusparken in Vara with a choreography by Veera Suvalo Grimberg.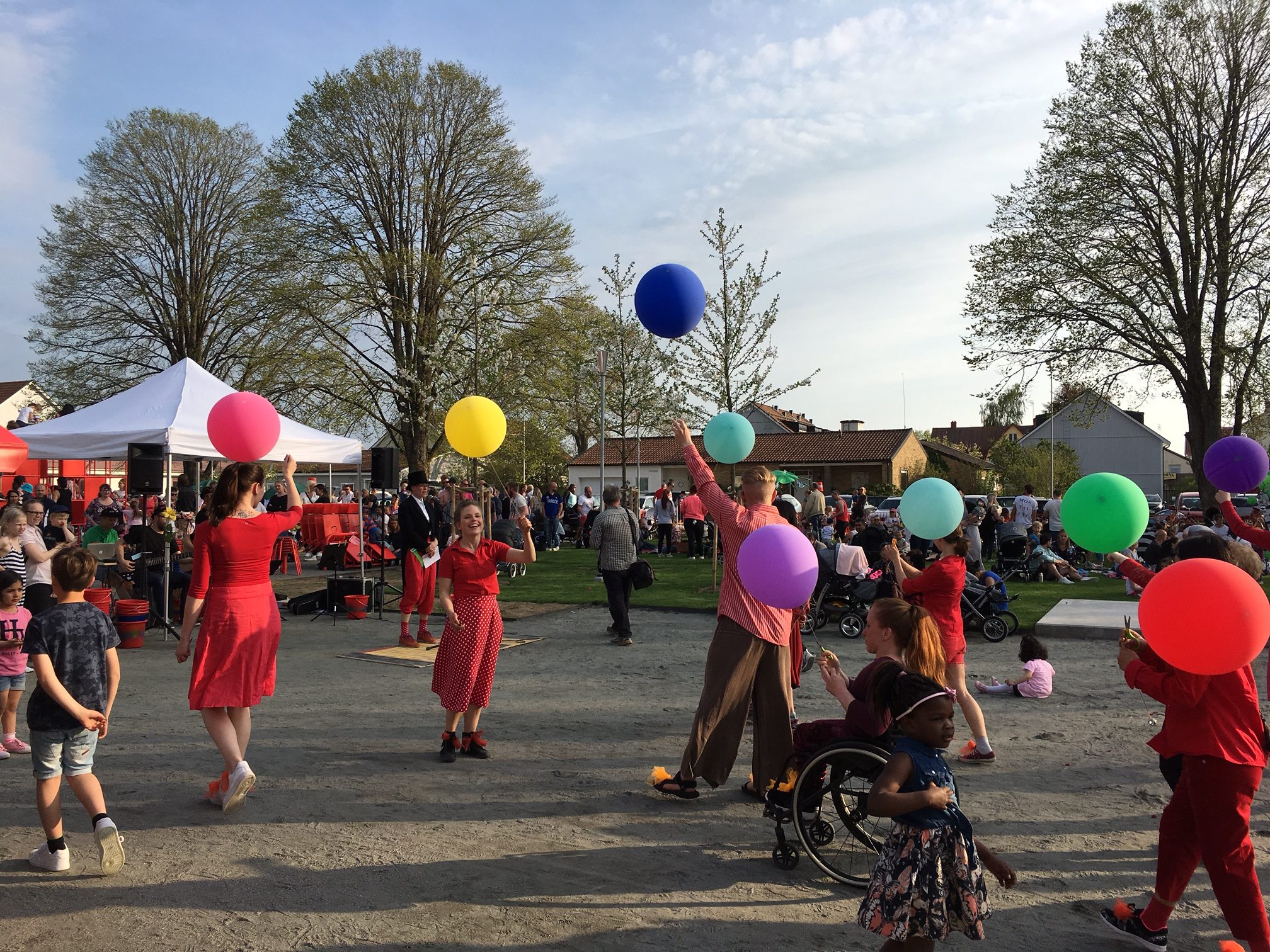 During spring, SpinnUnga has also collaborated with artist Nadia Nair on her music video for the track Forever that will be out soon. During autumn this collaboration continues with a joint concert at Kungstorgsscenen during Kulturkalaset in Gothenburg on August 16 at 16.00. The piece Rätt att ta plats will start, followed by a joint concert featuring Nadia and dancers from both Spinn and SpinnUnga. Rätt att ta plats will also be presented at Olof Palmes plats in Gothenburg as part of Kultur i Väst's conference PRIO on September 8.
And we hope you haven't missed that SpinnVäxa and SpinnUnga now have their own social media channels on both Instagram (@spinnvaxaspinnunga) and Facebook.
Make sure to follow them there to keep updated on what's going on.
Vacant office space
Do you want to sit with us in Kulturklustret at Järntorget in Gothenburg? We now have a vacant office space in our big office that we also share with Embla dans & teater and Scenkonsttrion Kurage. Kulturklustret also consist of Kulturakademin Trappan, Riksteatern Väst och Teatercentrum västra. Just send an email or call Veera if you want more information!
Last but not least we would like to take this opportunity to wish Candoco Dance Company's former Artistic Director Stine Nilsen all the best in her new endeavors as Director of Oslo based CODA Festivalen. Her mentorship with Veera Suvalo Grimberg and Spinn has been very appreciated and has been an important part in the development of Spinn during these years.
We will now go on a short summer break, but we'll see you again in August!