Well, just like spring, fall of 2020 proved to be a rollercoaster with amazing meetings and project as well as cancelled performances and workshops.
Hannah Felicia
Fall started with a photo shoot for our new performance Hannah Felicia together with photographer Anna Ósk Erlingsdóttir. And what amazing photos they are! During fall, designer Charlotte von Weissenberg continued working on creating costumes and composer Högni Egilsson wrote music for the performance along with sound designer Þórarinn Guðnason. And then we finally had the premiere at Kungsbacka Teater on October 29th, just before the venues once more started to close down operations. And we are so happy and grateful for the fact that we could actually have our premiere, and at such an amazing venue with incredibly helpful and warm staff. Once again, thanks to both Kungsbacka Teater and to Rum för Dans who helped us carry this through. Without you it would never have been possible!
Recorded audio description of Miramos
During fall we have been working with Audiosyn on developing the manuscript for the recording. We have also put together an external reference group consisting of people with visual impairment and with people with experience of working with audio description in performing arts. The finished result will be ready at the beginning of 2021, and then we'll head out to perform Miramos and offer audio description for any children or youth that may need it. Read more about the project here!
Spark
The Spark lab that was supposed to take place at Vara Konserthus in August was unfortunately – but expectedly so – postponed until fall 2021. But then again, now we have that to look forward to! In September the film documenting the lab in Italy in September 2019 was finally finished. The final result can be seen below.
Miramos
When it comes to Miramos, fall has unfortunately mainly been about cancelled performances. But in spite of this we could perform for amazing children at Folkets Hus in Olofström at the beginning of November. And there will also be a live stream of Miramos from Tollered on December 16th. We're now working hard at booking performances for 2021, and we're keeping or fingers crossed things work out!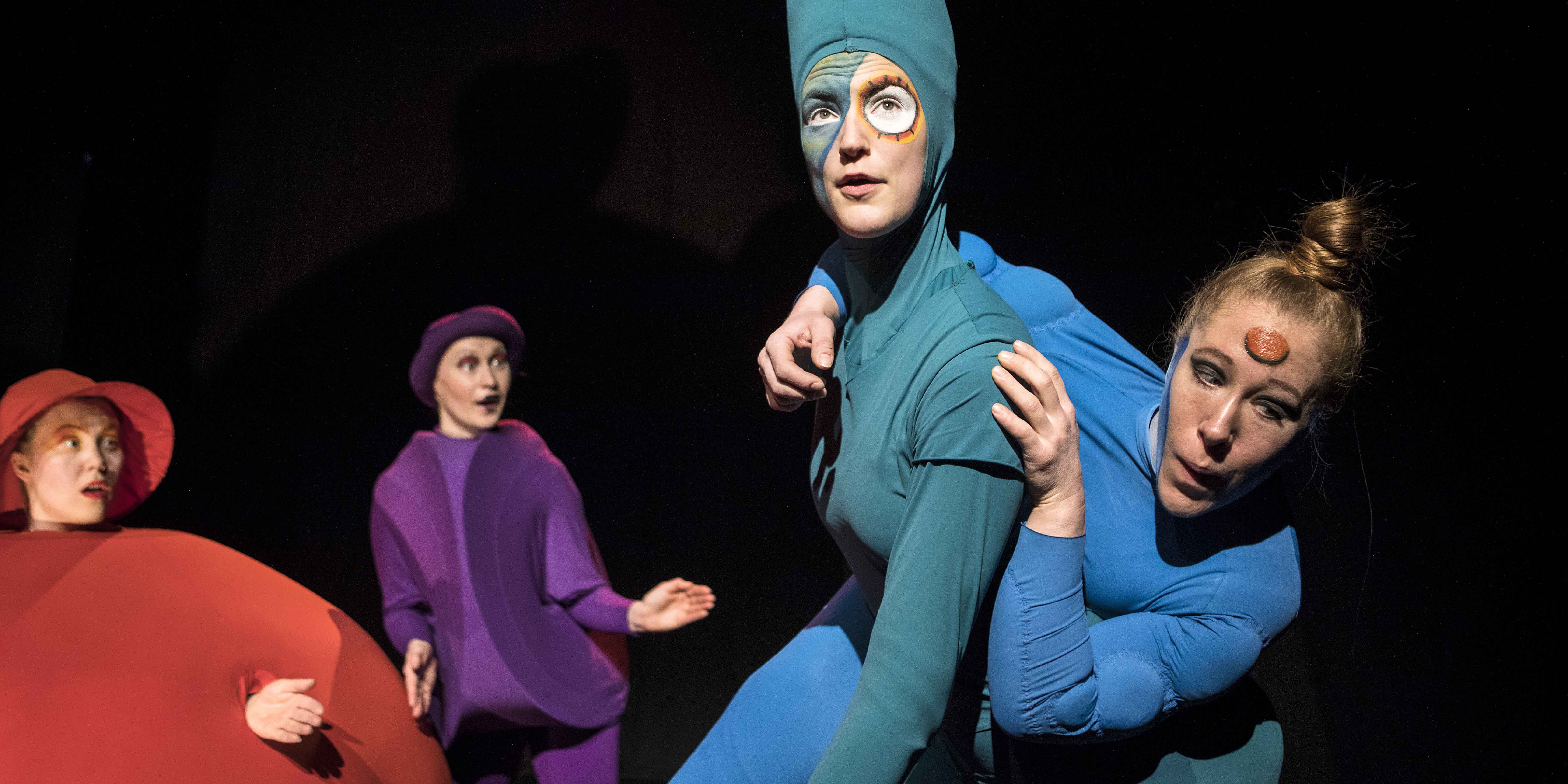 In other news…
During fall we gave public workshops in Växjö and Karlshamn. And on November 20th, Emilia and Veera from Spinn and Dag from Producentbyrån took part in Skånes Dansteater's digital full-day conference about dance and inclusion. Watch the full program here!